Trumpcare: What to watch next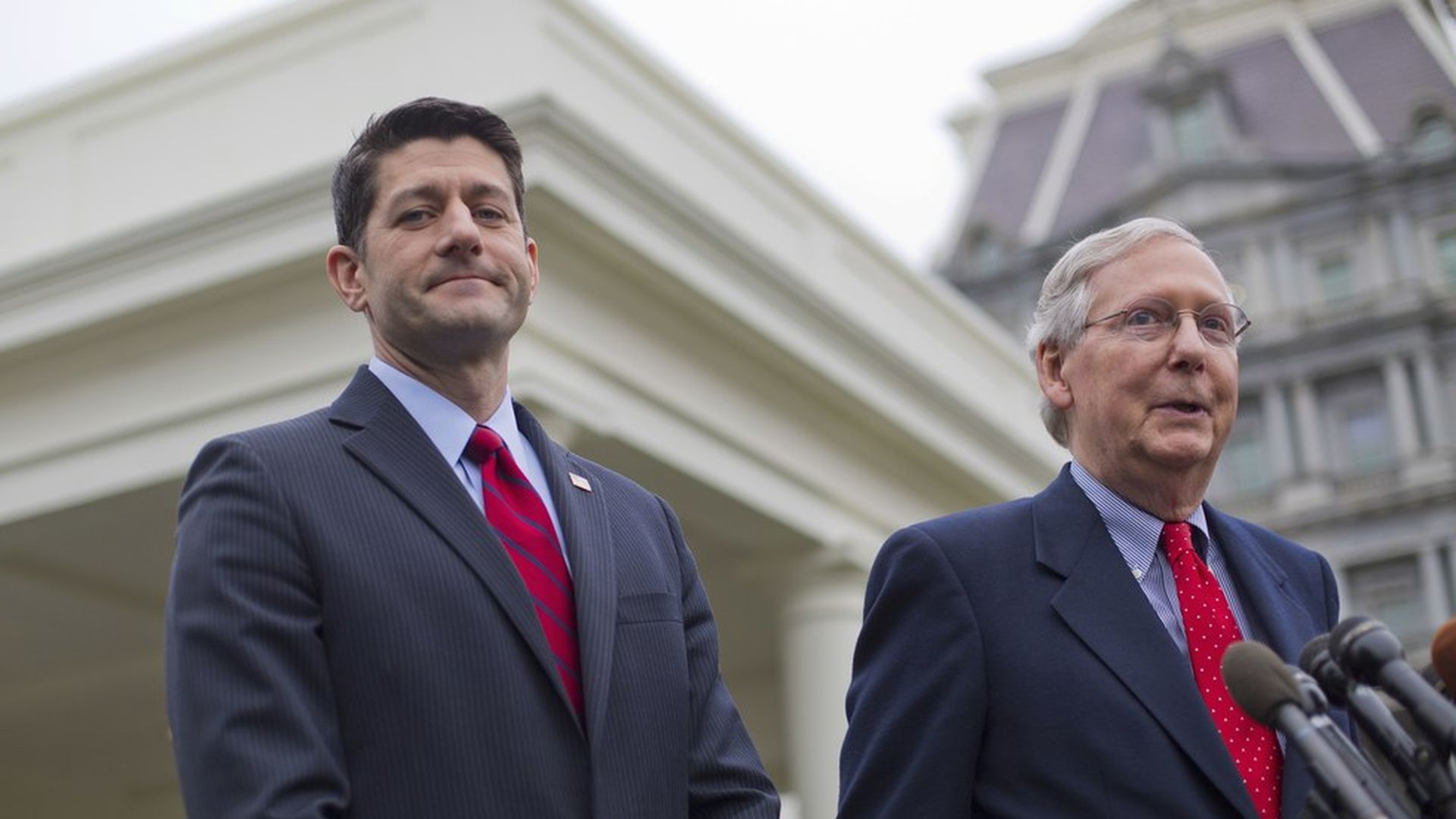 Well, you wanted to know what the Obamacare replacement plan was, right? The bills are out, and the House Energy and Commerce Committee and the Ways and Means Committee are going to "mark up" their pieces at the same time on Wednesday. Here's my speed-read writeup, or if you'd rather read the summaries yourself, you can take a look here and here.
Here are the main plot lines to watch in the coming days.
How will the conservative Republicans react? They're the ones who threatened to vote against anything less aggressive than the 2015 repeal bill, which this definitely is. Freedom Caucus chairman Mark Meadows said on Hannity last night that "we're making progress," but other early signs aren't good: Rep. Jim Jordan reportedly doesn't like it, a Republican Study Committee memo calls it a "Republican welfare entitlement," and Rep. Justin Amash tweeted that it was "Obamacare 2.0."
Will there be a Medicaid backlash? That looked like a serious danger after four GOP senators from states that expanded Medicaid said they wouldn't support the changes they saw in an early draft. But they softened their tone after a meeting with Senate Majority Leader Mitch McConnell Monday night, Caitlin Owens reports. "It's moving in the right direction," said West Virginia's Shelley Moore Capito, one of the worried senators.
How many people would be covered? Normally, the Congressional Budget Office would tell them that. But not this time — because the committees are plowing ahead without waiting for the cost and coverage estimates.
No Congressional Budget Office score? Really? They're going to take a lot of heat from Democrats for that decision — Democrats are already accusing them of trying to hide the likely losses of coverage. The key, though, is how many Republicans are uncomfortable with it too. "That seems problematic." Sen. Bill Cassidy told Caitlin, adding: "I'm trying to be diplomatic."
Do they actually know how to pay for it? Here's what House Republicans answer the "how will you pay for it" question in their FAQs: "We are still discussing details, but we are committed to repealing Obamacare and replacing it with fiscally responsible policies that restore the free market and protect taxpayers."
Go deeper