Trumpcare doesn't have the votes right now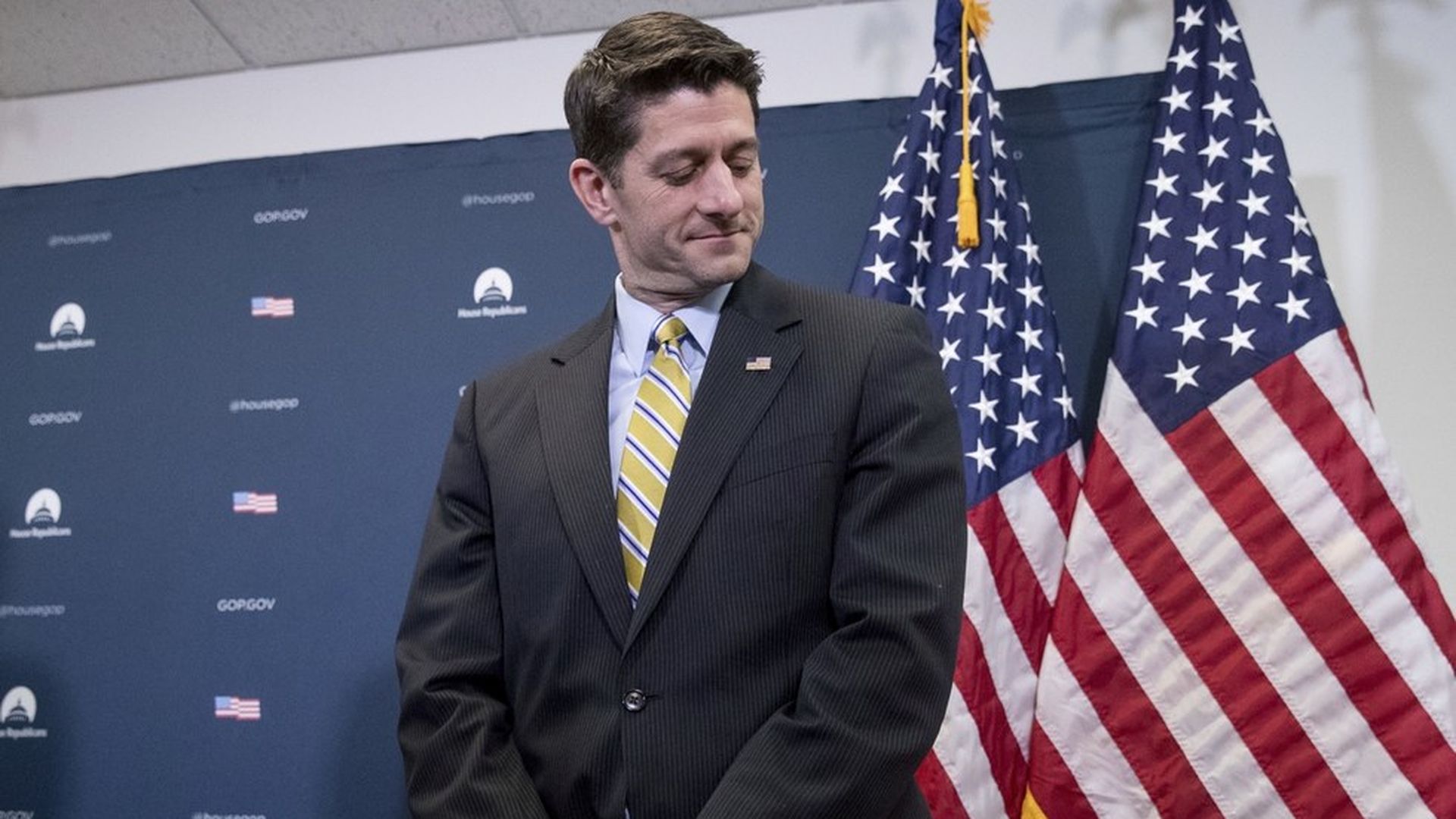 President Trump and Paul Ryan can lose no more than 22 Republican votes in order for the American Health Care Act to pass the House tonight. But every whip count out there this morning spells bad news.
As of this morning, the AHCA looks dead. But there's still a House Freedom Caucus meeting with Trump before lunchtime. That meeting, and additional changes to the bill, could significantly change these counts.
Axios counts 28 "no" votes right now. Some other whip counts:
Go deeper