Trump won't say whether he'd pardon Manafort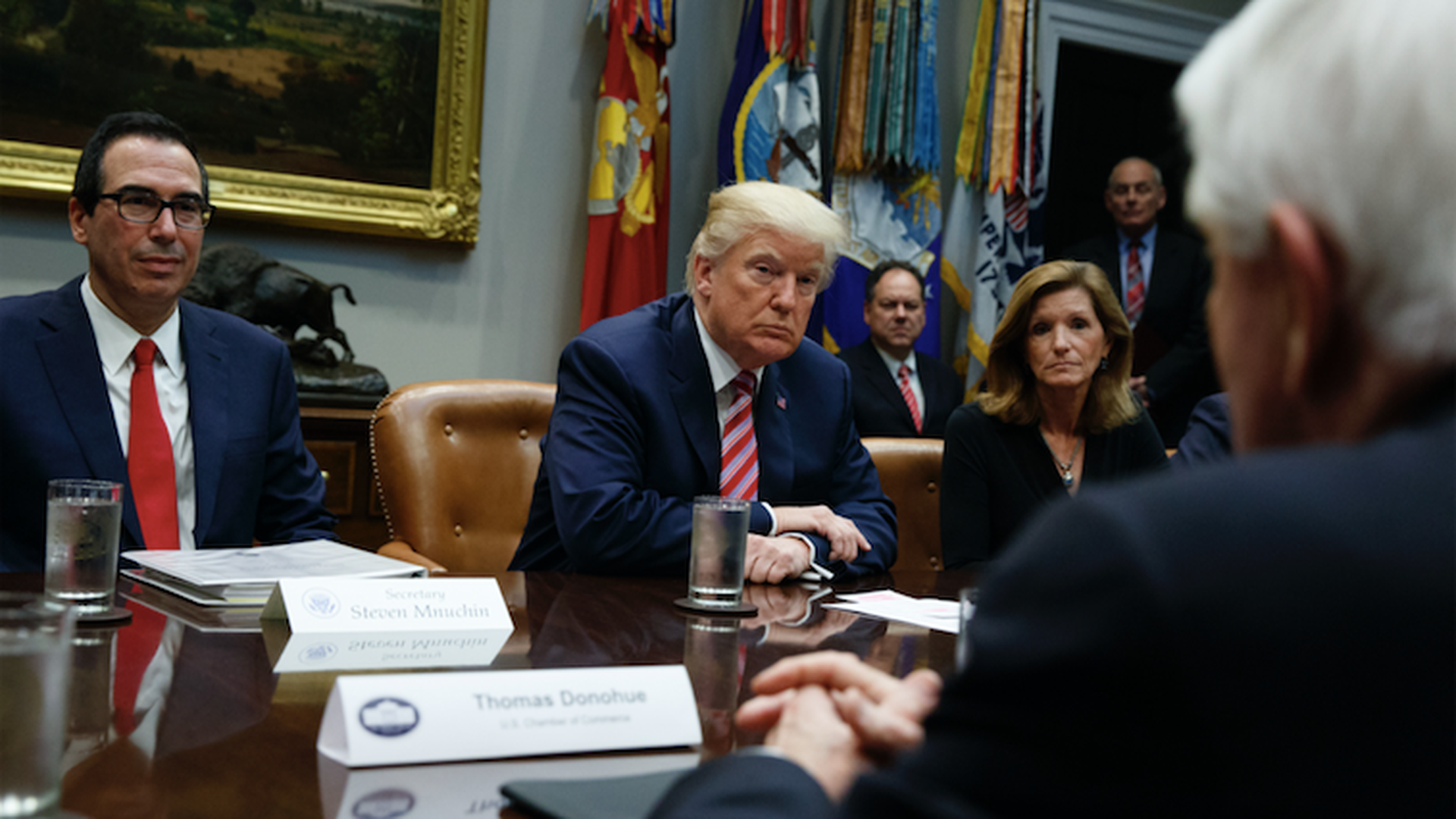 President Trump dodged reporters' questions at a tax policy meeting Tuesday about whether he would issue pardons for his former campaign officials Paul Manafort and George Papadopoulos.
However, Trump did offer a timeline for tax reform, stating that he wants the House to pass his tax bill by Thanksgiving so that the Senate can pass it by Christmas. He added that opponents of his tax proposals "are fighting for themselves, not for the country," and said "the Democrats will say our tax bill is for the rich, but they know it's not."
Go deeper