Trump won't meet with American Nobel recipients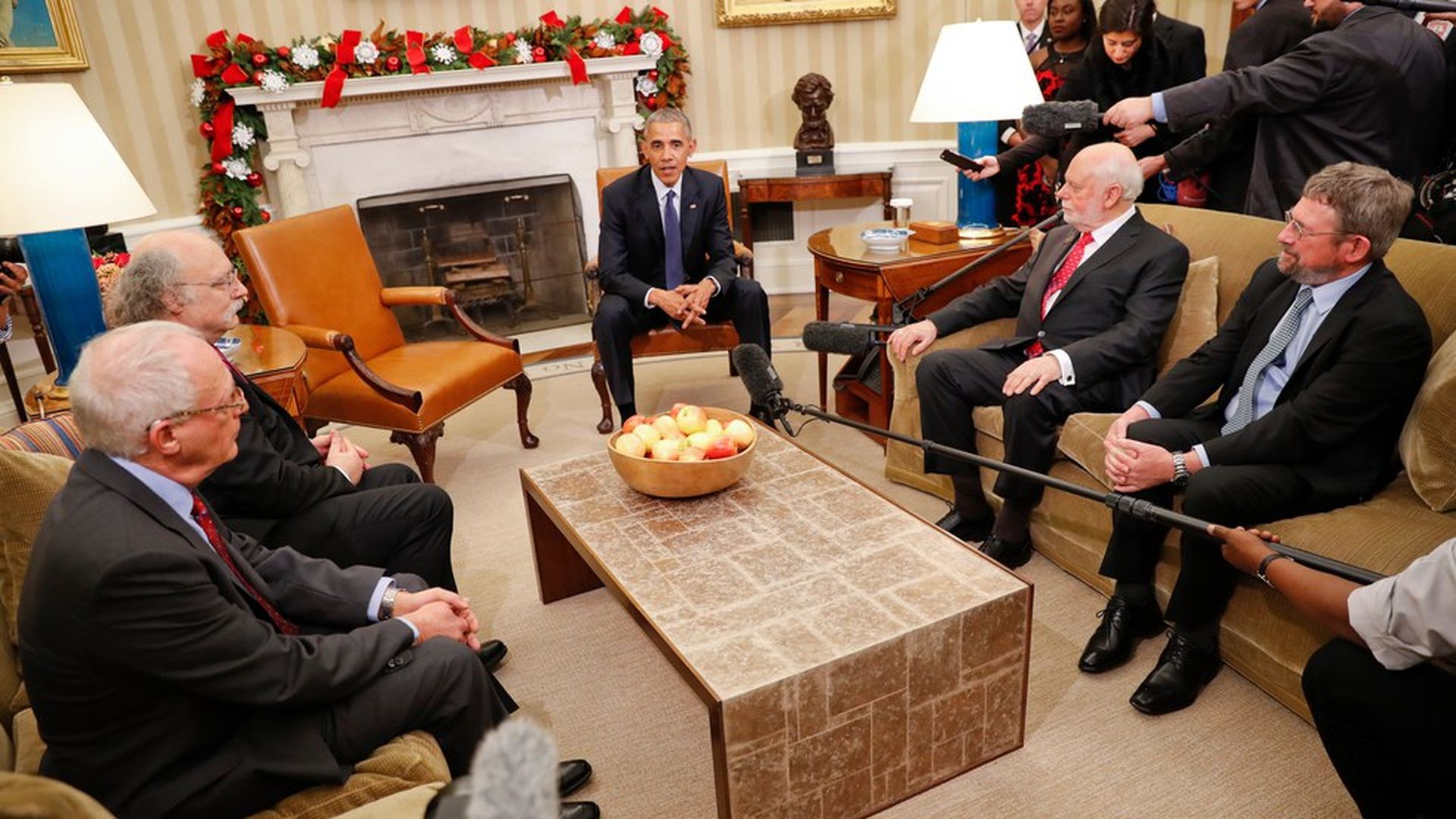 President Trump is breaking a nearly 20-year tradition by choosing not to meet personally with the eight American Nobel laureates this year before they head to Sweden for the awards ceremony, per STAT.
Get smart: Trump proved a long time ago that he wouldn't be bound by the precedents set by past presidents. His decision not to meet with the Nobel winners — which a White House spokesman said was a result of Trump's busy foreign travel schedule — follows several other similar choices, including forgoing Ramadan dinner and not having a White House pet.
The other side: Some of the honorees told STAT that they wouldn't have accepted an invitation to a White House event if they had been extended one. Columbia biophysicist Joachim Frank, who was awarded a Nobel in chemistry for his work in microscopy, said he was "very relieved" when he learned he wouldn't be meeting Trump, and thinks other winners probably were too. "I cannot speak for the others ... but I strongly believe that as thinking intelligent people they will have a similar attitude as I."
The precedent: Almost every year since 2001, the White House held an event in the winners' honor.
Barack Obama invited them to the White House every year of his presidency, except for 2009, when he was awarded a Nobel Peace Prize.
George W. Bush attended the White House event each year, except for 2006, when former Vice President Dick Cheney greeted the group instead.
Bill Clinton held in-person meetings with the group on several occasions.
Go deeper