Trump will extend DACA deadline if Congress fails, says GOP senator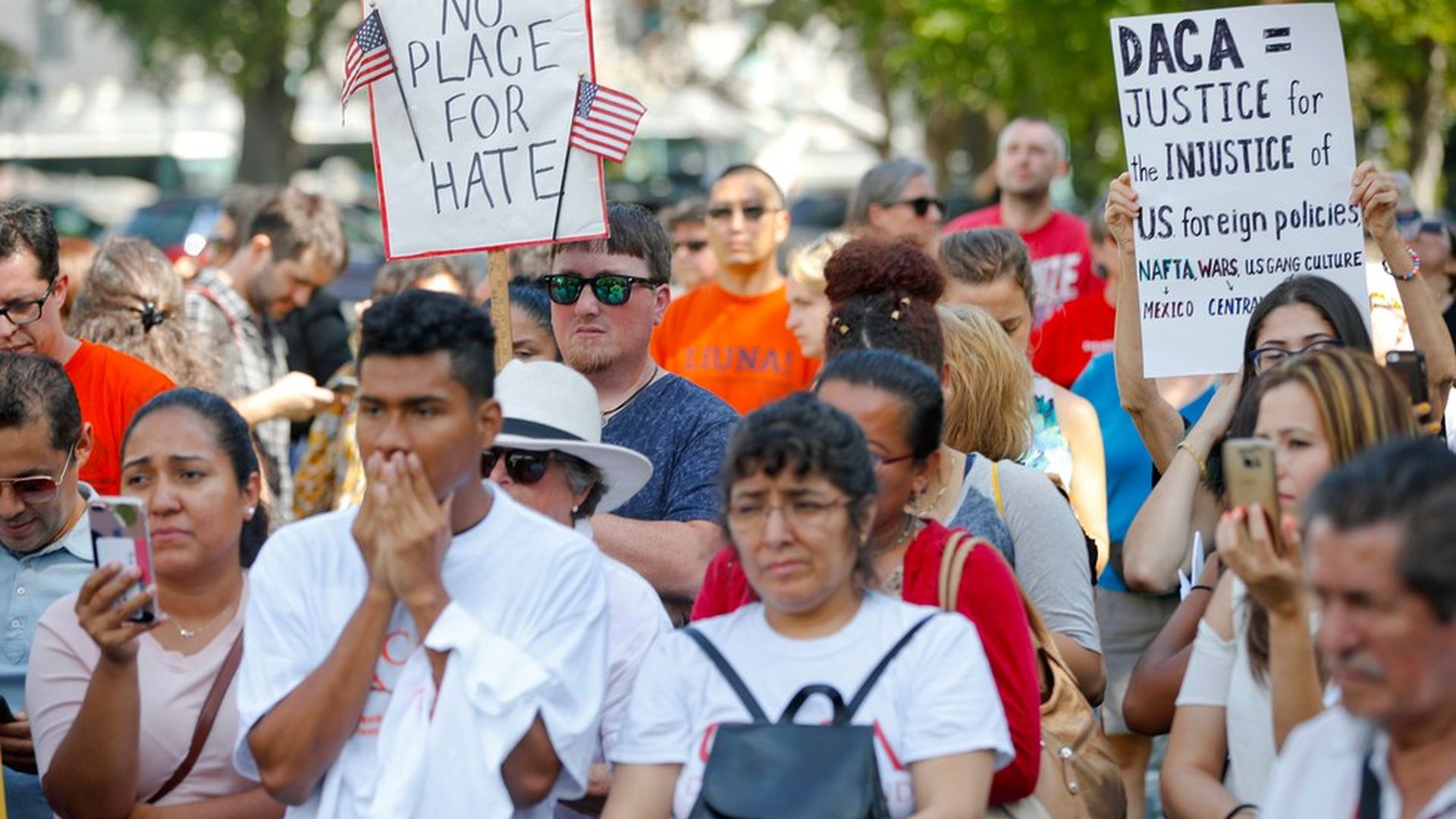 President Trump will extend the March 5 deadline to end protections for Dreamers if Congress fails to find a DACA fix, reports the Washington Post. Sen. James Lankford (R-OK) told the Post that Trump said he was willing to "give it some more time" to find a "legislative solution" to the Obama-era program.
Why it matters: The bipartisan push to find a legislative fix to DACA came into question Sunday night when Trump issued a series of hardline immigration demands, including construction of the border wall, that he insisted must be enforced to allow Dreamers remain in the U.S. However, his conversation with Lankford suggests Trump is still committed to protecting Dreamers.
Go deeper: Thousands of Dreamers missed the DACA renewal deadline.
Go deeper