Trump will celebrate Bastille Day in Paris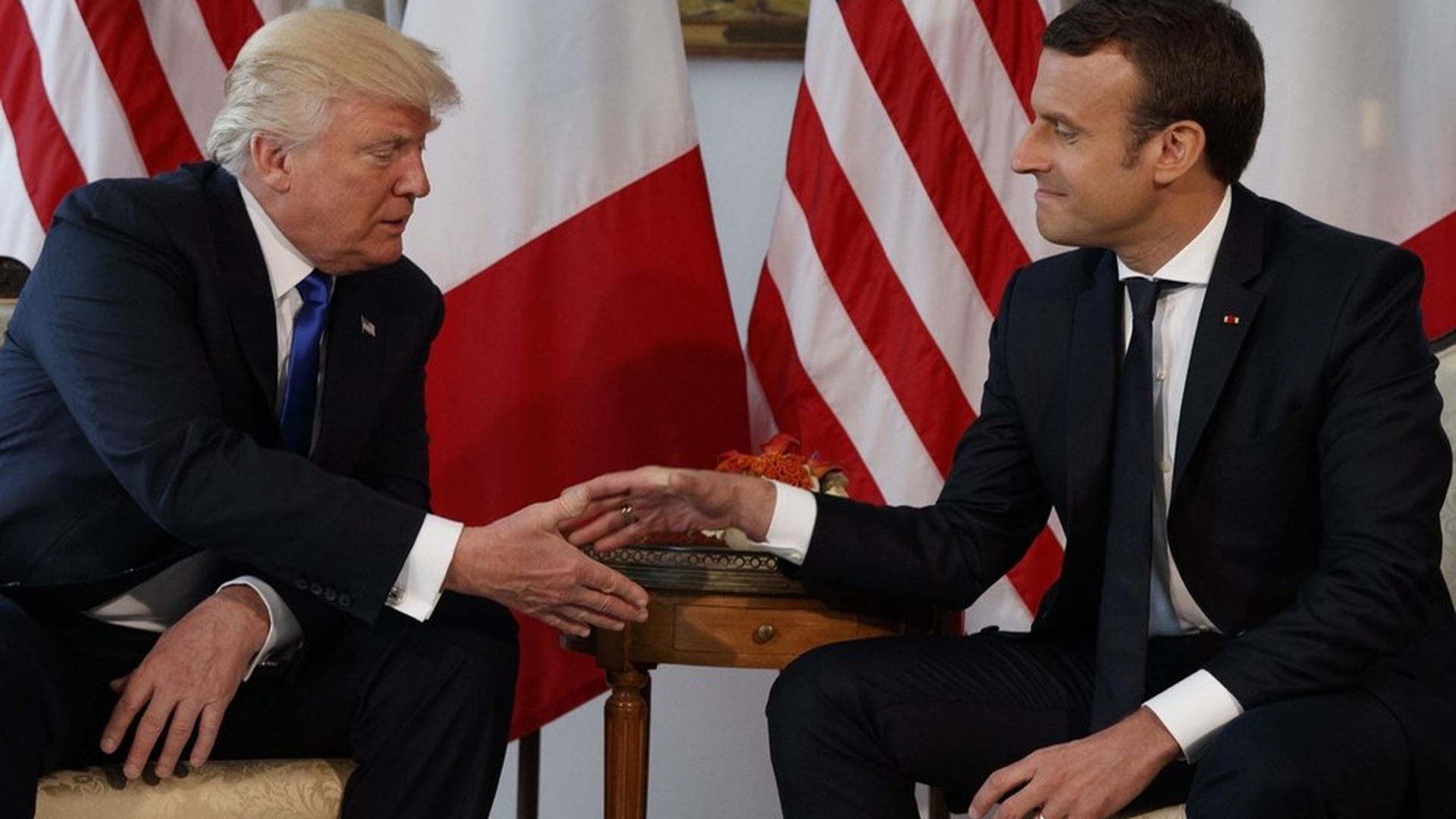 The White House announced this morning that President Trump has accepted yesterday's invitation from French President Emmanuel Macron to visit Paris for Bastille Day celebrations on July 14.
Beyond France's national day, which remembers the 1789 storming of the Bastille during the French Revolution, this July 14 also marks the 100th anniversary of the United States' entrance into World War I — making it a big day for both countries.
The White House's full statement:
President Donald J. Trump has accepted French President Emmanuel Macron's invitation to visit France on Bastille Day. President Trump looks forward to reaffirming America's strong ties of friendship with France, to celebrating this important day with the French people, and to commemorating the 100th anniversary of America's entry into World War I. The two leaders will further build on the strong counter-terrorism cooperation and economic partnership between the two countries, and they will discuss many other issues of mutual concern.
Go deeper