Trump whittles SCOTUS list down to 3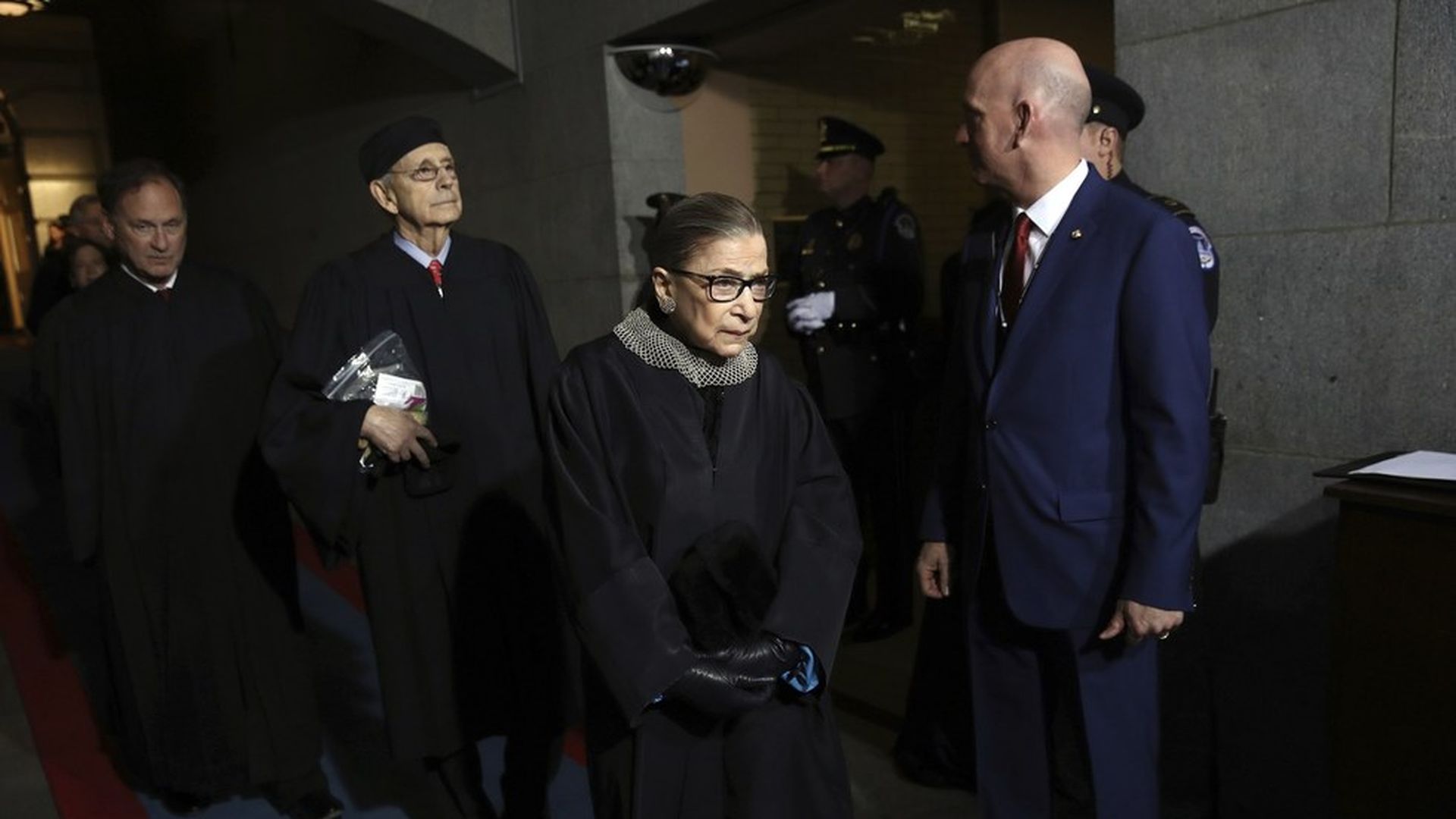 Trump has narrowed his picks for the next Supreme Court justice down to three judges, and expects to make a final decision by the end of the week. The AP reported more details on the frontrunners — all white men who were nominated by George W. Bush for their current positions:
William Pryor, 54, is an Alabama-based judge on the 11th U.S. Circuit Court of Appeals. He faced intense opposition to his nomination under Bush, but was confirmed 53-45.
Neil Gorsuch, 49, sits on the 10th U.S. Circuit Court of Appeals in Denver. Schumer voted for his confirmation back in 2007, and he has ties to Trump's sister, Judge Maryanne Trump Barry.
Thomas Hardiman, 51, is a Pittsburgh-based judge on the 3rd U.S. Circuit Court of Appeals.
What's next: Trump is scheduled to meet with a group of Senators, including Sen. McConnell and Sen. Schumer, this afternoon to discuss the SCOTUS vacancy. Schumer told CNN last week that the Democratic party would retaliate against anyone Trump nominates for the Supreme Court, and it's unlikely he'll change his mind on Trump's top 3.
Go deeper