Trump weighs in on nukes, the EU, North Korea and Russia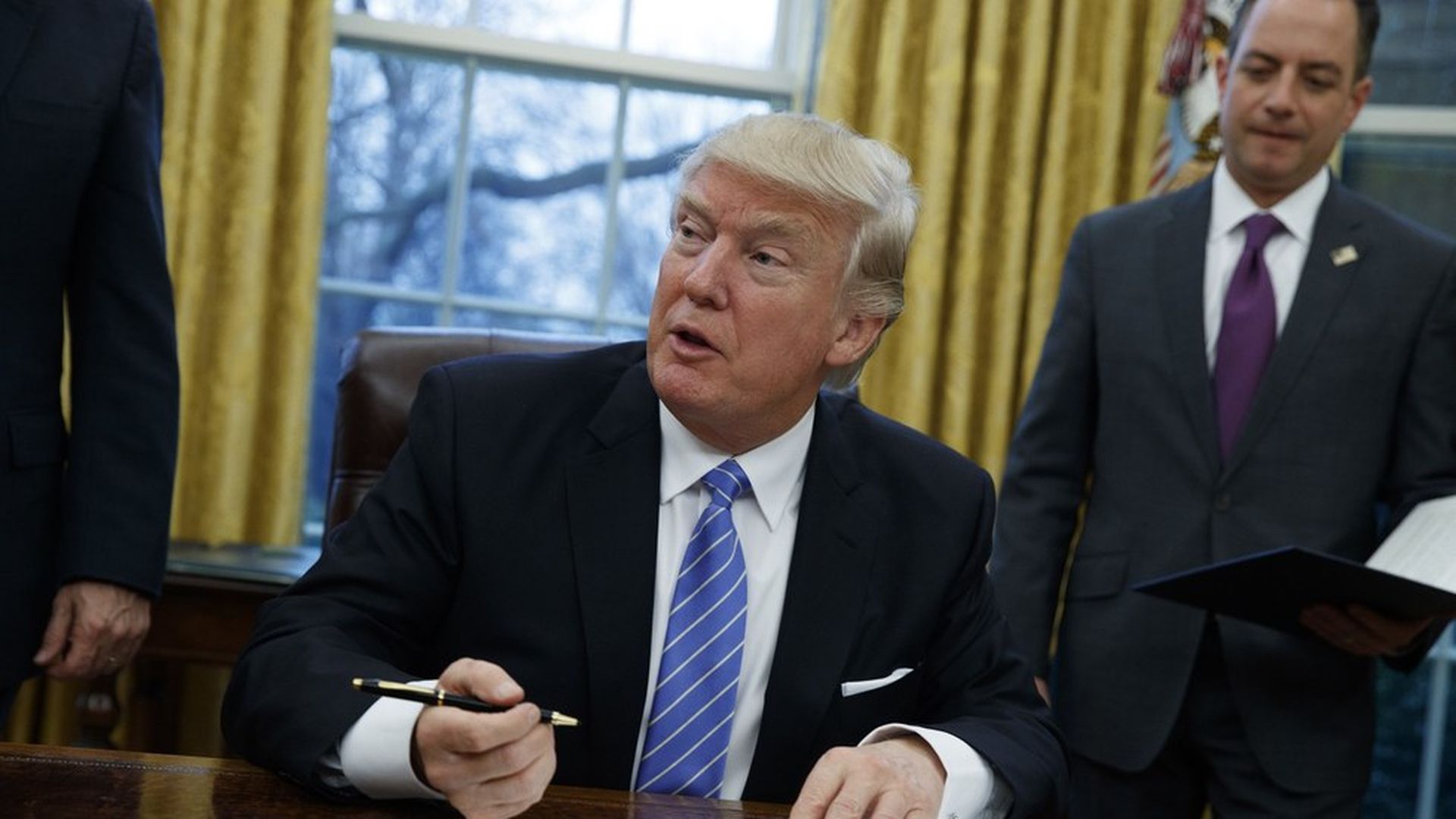 Reuters has a new interview with President Trump from the Oval Office. He covered a broad range of foreign policy issues, often at odds with decades of entrenched policy. The highlights…
Nuclear arsenal: Trump wants to take the United States to the "top of the pack" and said that it was "never going to fall behind on nuclear power."
A globalist? The self-proclaimed "Mr. Brexit" stated that he's "totally in favor" of the European Union, calling it "wonderful."
Russia: Trump said he'd talk to Putin personally "if and when [they] meet" about the reported deployment of a new Russian cruise missile in violation of an arms control treaty with the United States. He is not in favor of another "one-sided" START treaty.
North Korea: He called North Korea "a dangerous situation" but believes that China can "end it very quickly." He also floated the idea of a missile defense system for Japan and South Korea as an option in the region.
Go deeper