Trump: U.S. "getting nothing" out of North Korea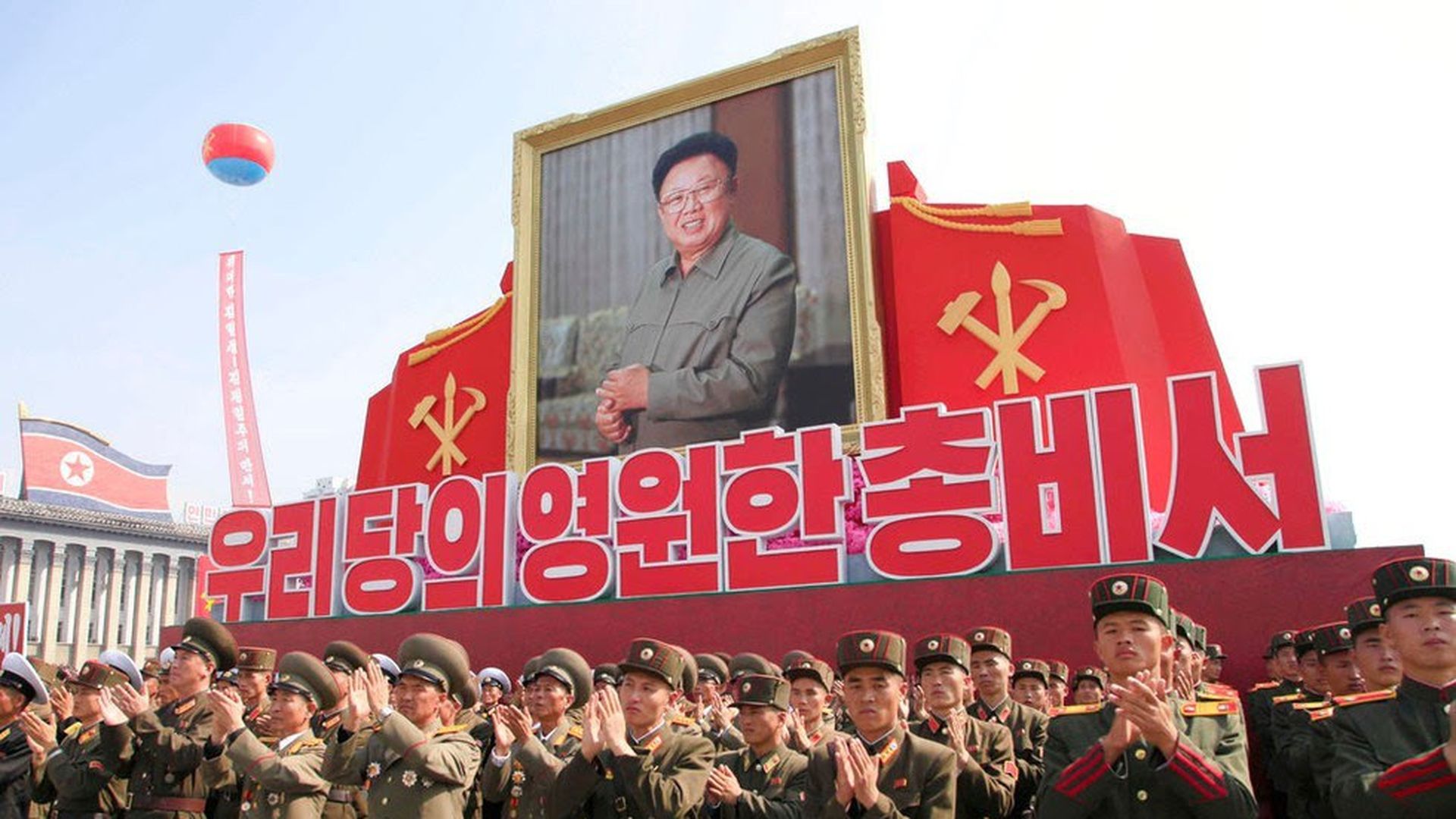 Trump called out American efforts to deal with the North Korean threat Monday morning on Twitter, noting the U.S. has been "getting nothing" out of it for 25 years.
Why it matters: This follows Trump's weekend tweet noting "only one thing will work" with North Korea, which his budget director, Mick Mulvaney, clarified was a reference to military options.
Although diplomacy appears to be gaining steam — now, following more than a year of efforts from the U.S. State Department, more than 20 nations have pared back diplomatic or business operations with North Korea, per the WSJ's Paul Sonne and Felicia Schwartz — the endgame of getting Kim Jong-un to disarm since it comes at such a high cost may not work.
No "amount of pressure would convince Mr. Kim to disarm because the North Korean leader sees the nuclear and missile program as his regime's ticket to survival," Sen. Bob Corker said at a recent hearing.
The quiet successes are "a contrast to the heated exchanges between North Korean leader Kim Jong Un and Mr. Trump," they write.
How it's happening: "U.S. officials have asked countries to shut down businesses owned by the North Korean government, remove North Korean vessels from ship registries, end flights by the country's national air carrier and expel its ambassadors."
Go deeper