Trump tweets last-minute support for Ed Gillespie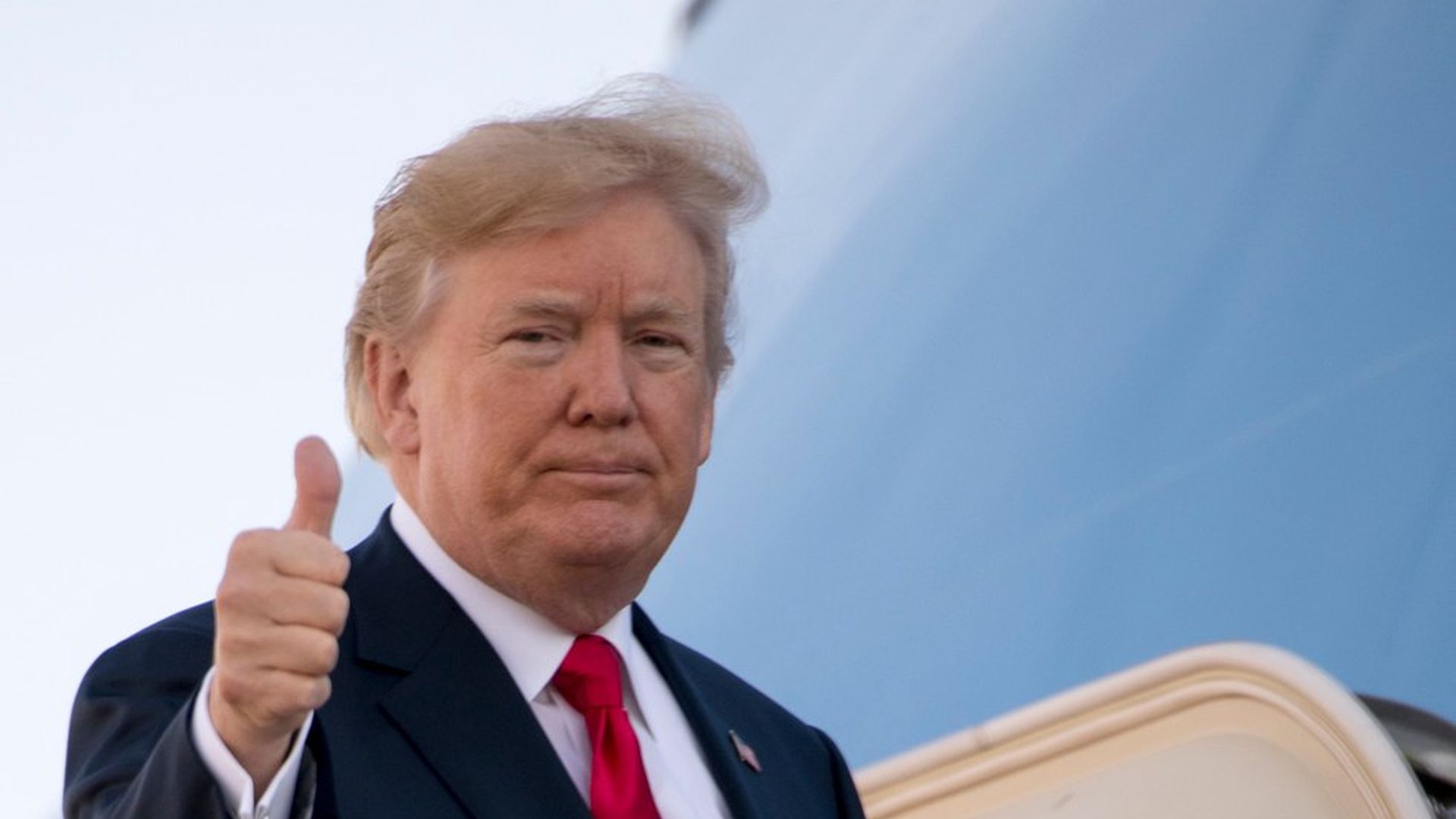 Minutes before polls opened in Virginia for today's gubernatorial election, President Trump chimed in with a series of tweets (from South Korea) in support of GOP nominee Ed Gillespie:
"Ralph Northam will allow crime to be rampant in Virginia. He's weak on crime, weak on our GREAT VETS, Anti-Second Amendment and has been horrible on Virginia economy. Vote @EdWGillespie today! .@EdWGillespie will totally turn around the high crime and poor economic performance of VA. MS-13 and crime will be gone. Vote today, ASAP!"
Go deeper: Gillespie could show other Republicans how to win in the age of Trump.
Go deeper