Trump tried a new approach during his Xi meeting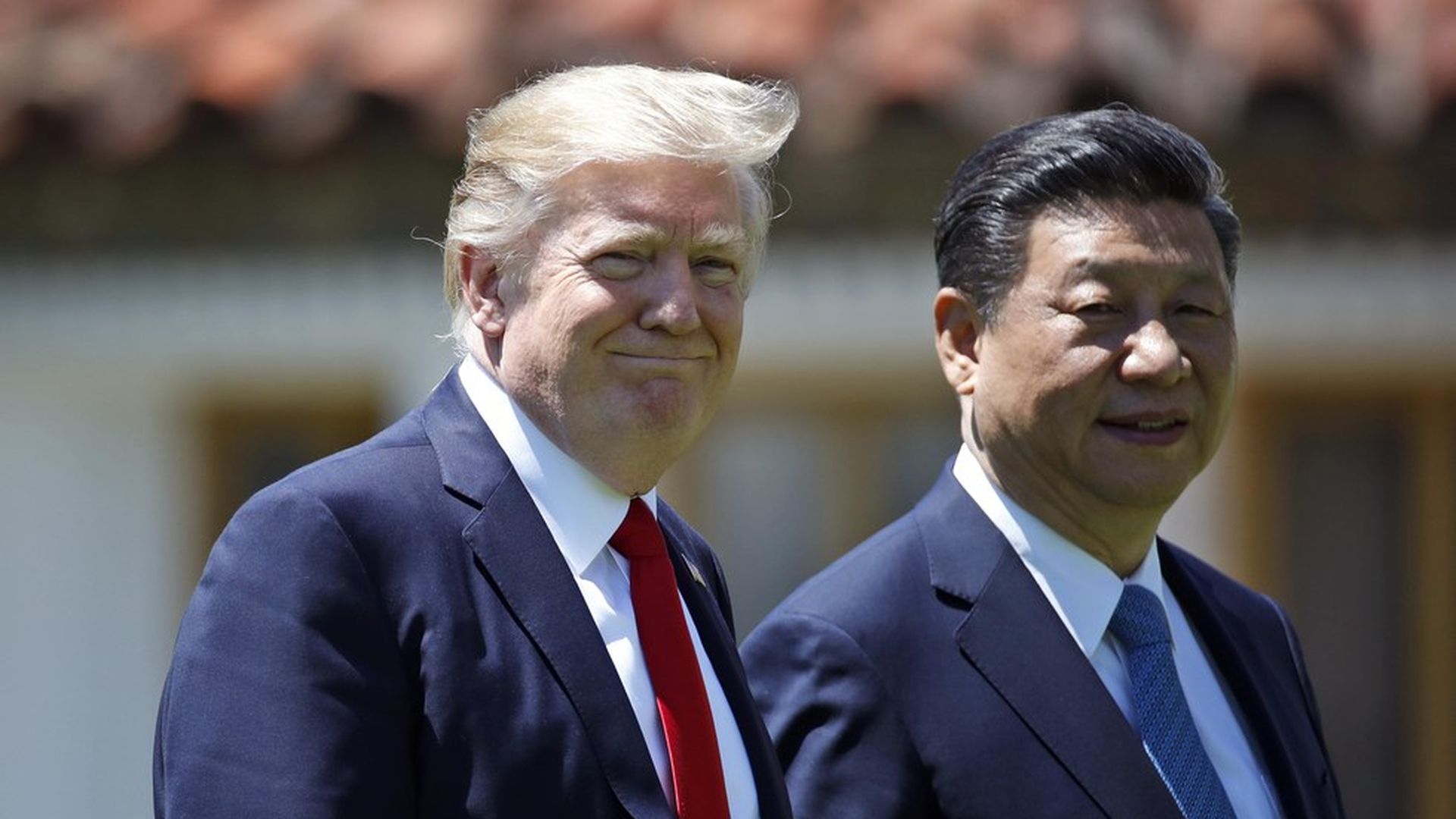 "Trump drops China bashing during warm Xi summit," by AFP's Andrew Beatty in Palm Beach: "The friendly tone was a far cry from Trump's acerbic campaign denouncements ... Xi reciprocated Trump's warm words, saying the summit had 'uniquely important significance.'"
"Beijing's most powerful leader in decades also invited the neophyte US president on a coveted state visit to China later in the year. Trump accepted, with a date yet to be determined."
"The bonhomie extended behind closed doors, where the US president's grandson and granddaughter sang a traditional Chinese ballad — 'Jasmine Flower' — and recited poetry for their honored guests, earning praise from their 'very proud' mother Ivanka in a tweet."
"There appeared to be little in the way of concrete achievements during 24 hours in the sun, but officials said that a rapport had been built that will carry on the next four years. The US leader appeared confident.
From the White House readout: "President Trump noted the importance of adhering to international rules and norms in the East and South China Seas and to previous statements on non-militarization. He also noted the importance of protecting human rights and other values deeply held by Americans."
Go deeper