Trump to meet with JPMC, Walmart and Disney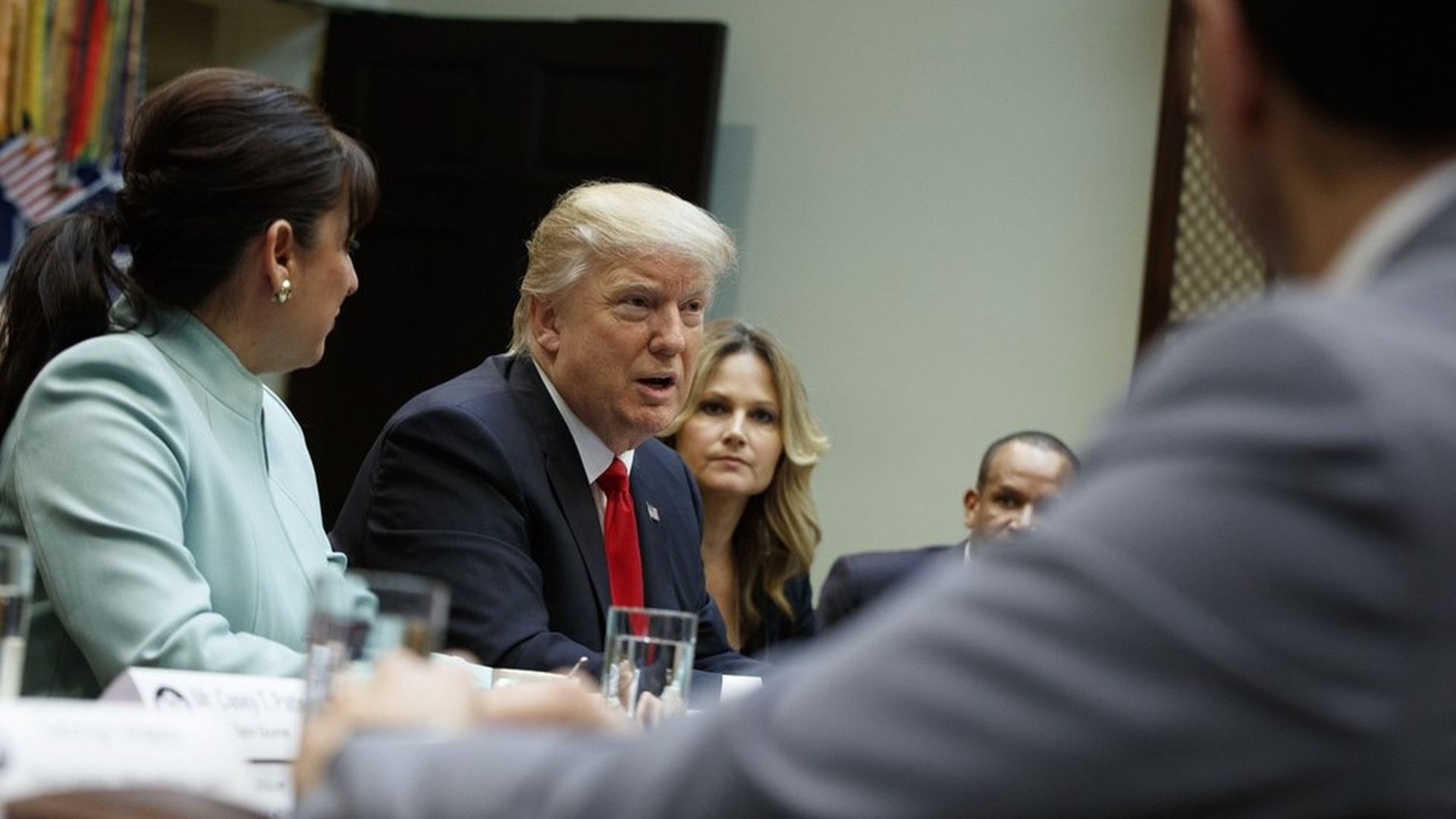 Trump has a meeting with J. P. Morgan Chase CEO Jamie Dimon, Disney CEO Bob Iger, Wal-Mart CEO C. Douglas McMillon and other business execs on Friday morning, according to WSJ.
What's on the agenda? Economic strategy, specifically: regulation, women in the workforce, tax and trade and infrastructure.
Why it matters: Trump's already met with 12 CEOs — including SpaceX's Elon Musk and Lockheed Martin's Marillyn Hewson — 3 major auto manufacturers and multiple small business leaders. He's also set up the President's Strategic and Policy Forum, which has 19 business leaders to help him form economic strategies. Big business has the President's ear.
Go deeper