Trump to give nod to tax credits as part of Obamacare replacement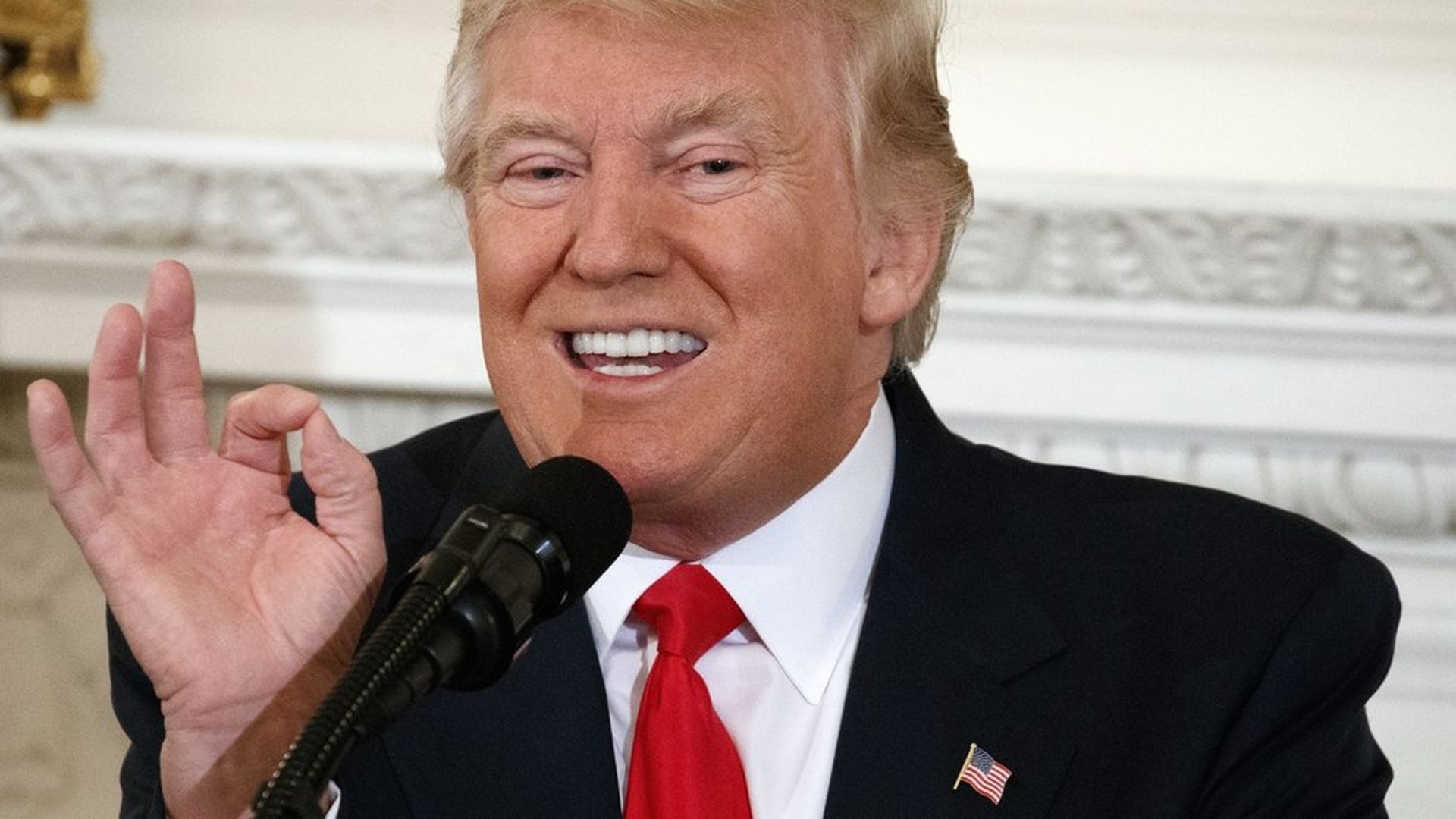 Donald Trump will not give a definitive blanket endorsement to the House GOP's Obamacare replacement plan in his speech to Congress tonight, according to sources familiar with the speech. The view internally is that the current plan — drafted by both House and Senate leadership — is going to struggle to get out of Congress. It would be foolish for Trump to walk all the way down the plank and utter the sentence: "I support the health care plan drafted by the House."
What Trump is expected to do: Signal a receptivity to the House plan, especially to the key concept of tax credits. This is a win for House and Senate leadership, especially Speaker Paul Ryan.
Who loses: Conservative hardliners, who as recently as Tuesday afternoon were saying they won't support a draft of the GOP proposal leaked last week. One of their biggest concerns is the inclusion of refundable tax credits, which they're branding as a new entitlement program.
What to watch: Whether this changes anything. House Freedom Caucus Chairman Mark Meadows told us this afternoon that if leadership pushes ahead with the current plan, he isn't caving. "I am not going to go along with something that harms my constituents just so I can say that I've supported something that has a different name than Obamacare," he said.
Ok, but: Meadows already figured this was the administration's position — Department of Health and Human Services Secretary Tom Price helped write the plan as a House chairman last year. He said there's room for negotiation. "It's the detail in how we implement that and the way we pay for that that becomes problematic," Meadows said of the leaked plan.
Go deeper