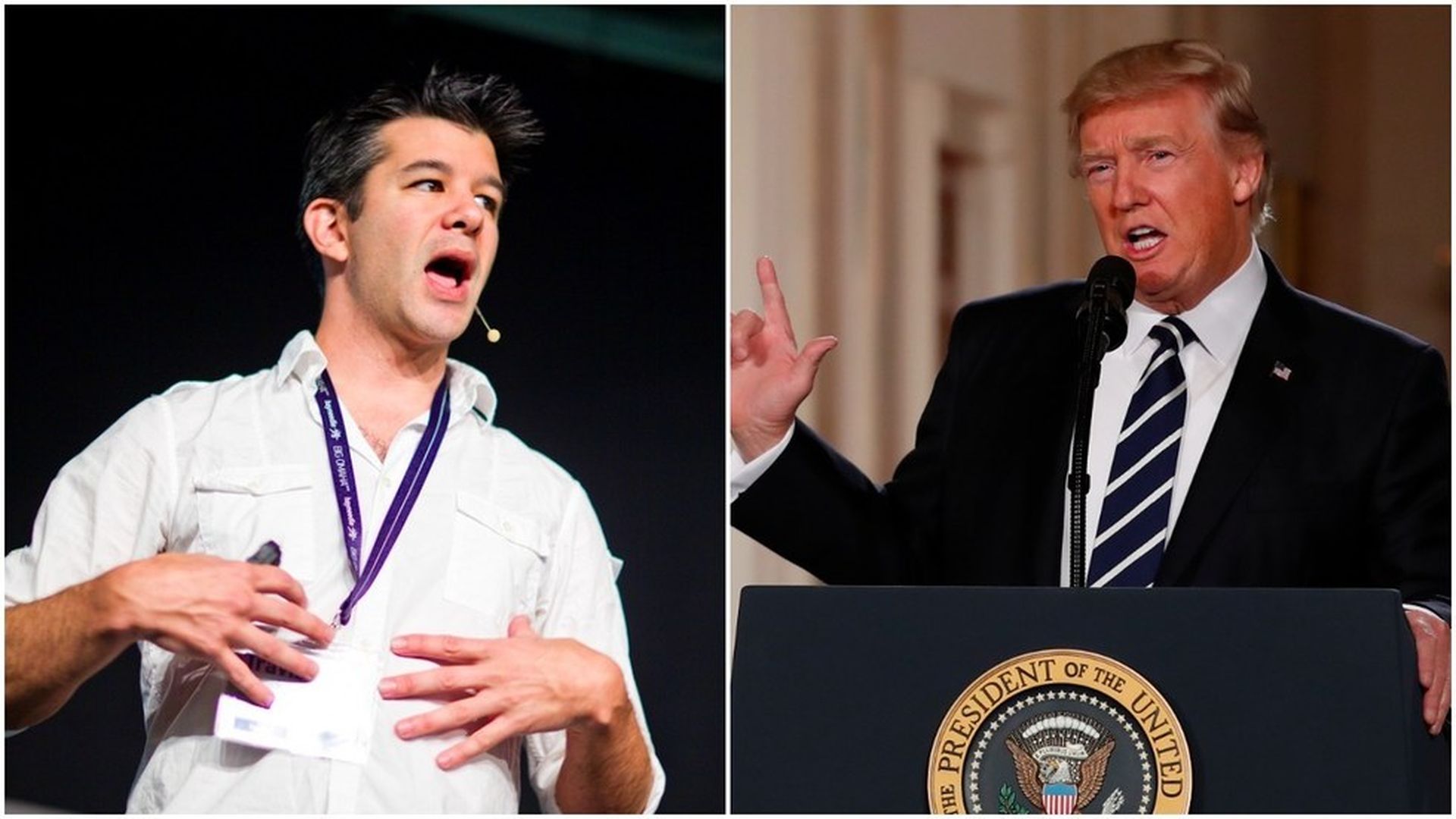 Yesterday's phone call between Uber CEO Travis Kalanick and President Trump did not go well, according to sources on both sides.
The view from some in Trump's inner circle:
If you want to cut off your access to the White House, f@#k you.
Why it matters: Kalanick's decision may satisfy many of his employees and drivers ― plus Kalanick himself, who has been critical of Trump's policies in Uber all-hands meetings ― but it could come at a real long-term cost to Uber. The company operates in many foreign markets, and there is tangible value in having a sympathetic White House ear when business troubles arise overseas.
Kalanick is the only Council member to resign, but he's not the only one absent from today's meeting. Disney boss Bob Iger is instead attending a company board meeting.
Go deeper