Trump threatens Obama record on prosecuting leakers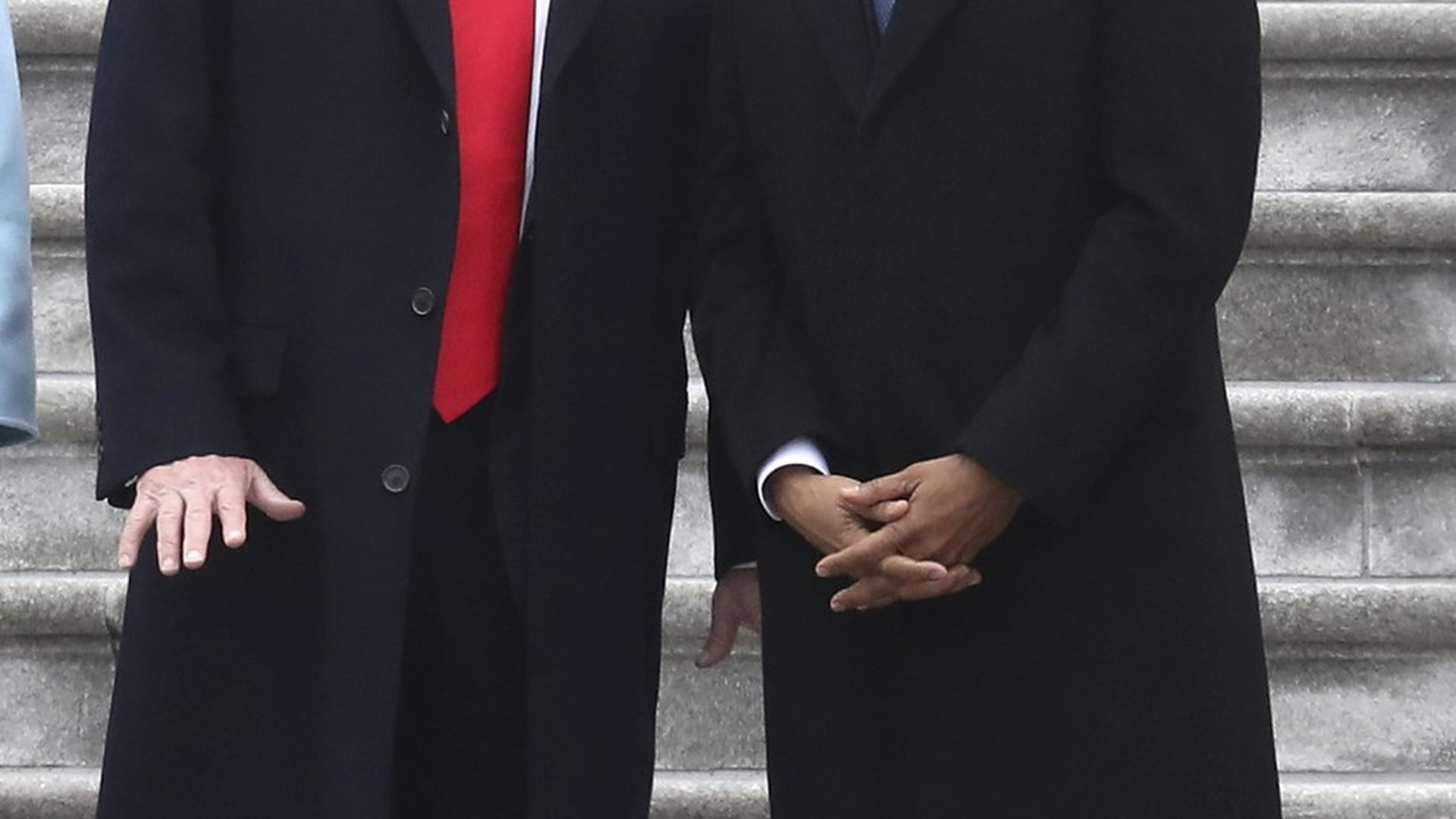 President Trump's morning tweets on the leaks pouring out of the national intelligence organizations were pretty aggressive:
Leaking, and even illegal classified leaking, has been a big problem in Washington for years. Failing @nytimes (and others) must apologize! The spotlight has finally been put on the low-life leakers! They will be caught!
The precedent: The George W. Bush presidency started the trend of targeting leakers, and former president Obama set a record for using the Espionage Act to prosecute whistleblowers who leaked to the press. NYT reporter James Risen was among the journalists swept up in that Obama record, and he warned in December that Obama was handing Trump the means to target leakers and journalists alike.
The "what about the campaign" thing: Trump loved to talk about WikiLeaks and encouraged leaks during the campaign. But using the Espionage Act against leakers of classified info is on a different level than leaking info obtained by email hacks.
Where it starts: The NYT story on Russia that came out Tuesday night cited 9 former and current officials.
Go deeper