Trump: "This is the beginning of the end of Obamacare."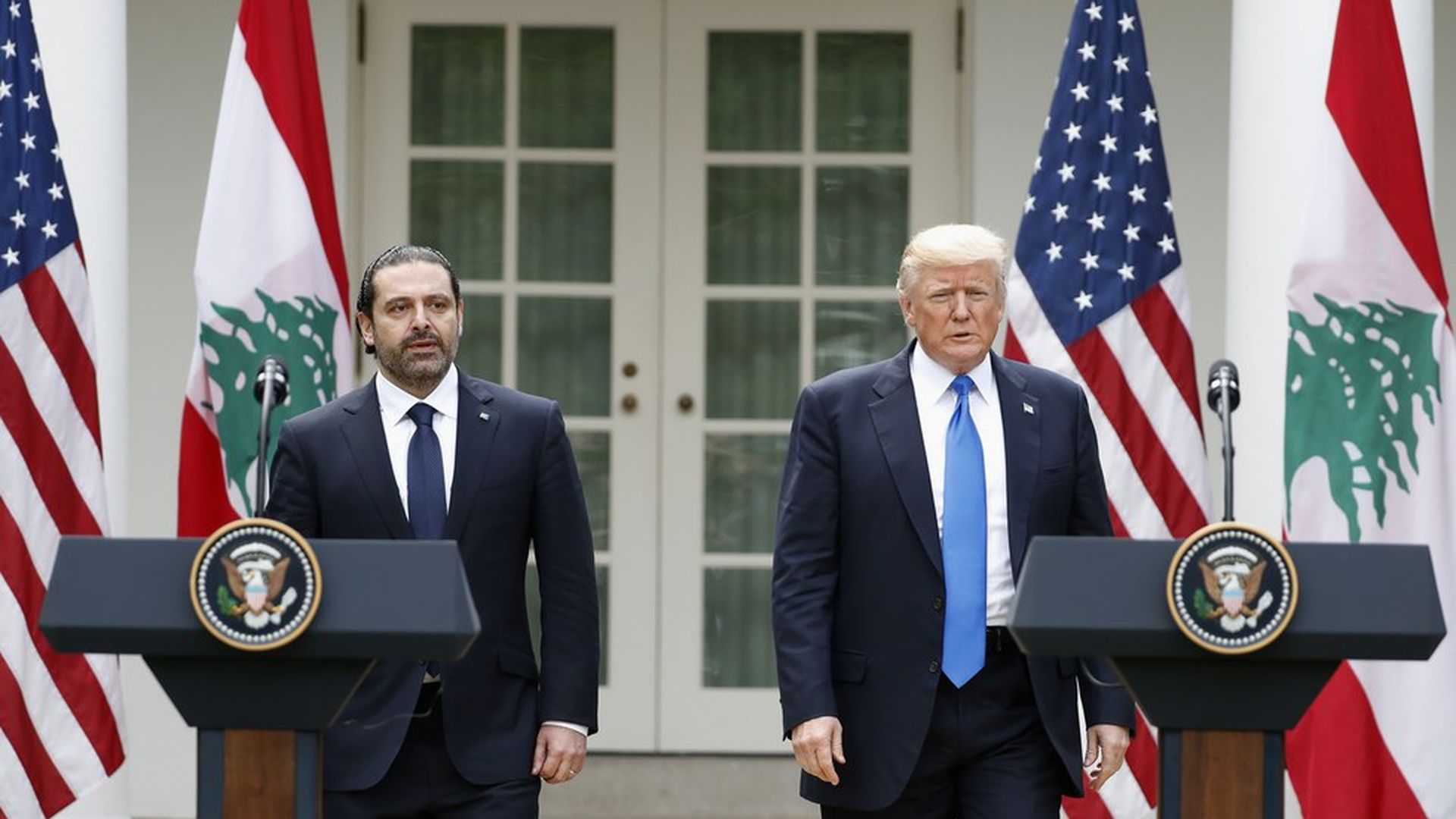 President Trump kicked off his joint news conference with Prime Minister Saad Hariri of Lebanon Tuesday by applauding Senate Republicans for voting to take up the health bill and congratulating the American people, "because we're going give you great health care." He later added, "This is the beginning of the end of Obamacare."
Trump also addressed the two no-votes on the motion to proceed, from Sens. Susan Collins and Lisa Murkowski, calling it "very sad." Other highlights from the joint presser:
President Trump
On Sessions criticism: "I am disappointed in the Attorney General. He should not have recused himself immediately after taking office... I think it's unfair to the presidency."
What can Sessions be doing better? "I want the Attorney General to be much tougher on the leaks from intelligence agencies... I think that's one of the very important things that they have to get on with."
On Sessions' fate: "We will see what happens. Time will tell, time will tell."
Fact check: "Lebanon is on the front lines of the fight against Hezbollah." (Hezbollah is a Shi'a Islamist militant group and political party based in Lebanon.) Trump later declined to answer two more questions about Hezbollah, saying he plans to talk to military experts about the issue soon.
ISIS: "We have made more progress in the last four or five months than really I could say the previous administration made in eight years."
Prime Minister Hariri
Refugee Crisis: Hariri said he and Trump discussed the refugee crisis, and the challenge of hosting 1.5 million Syrian refugees.
Go deeper