Trump tells bureaucrats to hunt down bad regulations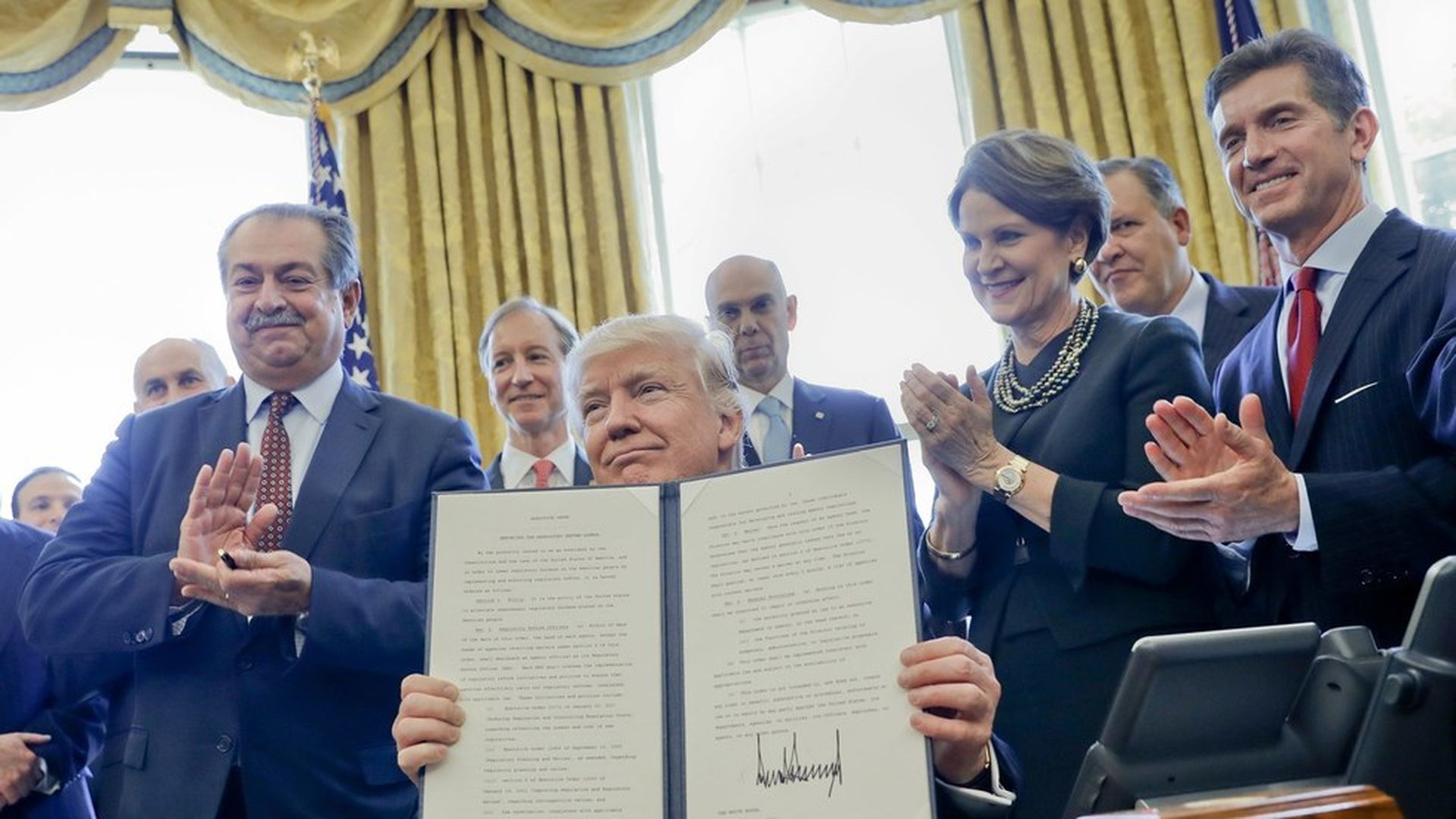 Following his return to CPAC, President Trump, with several chief executives from top U.S. corporations gathered around him, signed an executive order aimed at repealing and revising regulations.
Details of order: The new legislation directs federal agencies to create "regulatory reform" task forces to evaluate federal rules and recommend whether to repeal or simplify those deemed burdensome to the U.S. economy.
Earlier at CPAC, Trump vowed to put the regulatory industry "out of work and out of business," and chop "75% of the repetitive horrible regulations that hurt companies, hurt jobs, make us noncompetitive with companies overseas."
Go deeper