Trump team and Hill GOP are already on different pages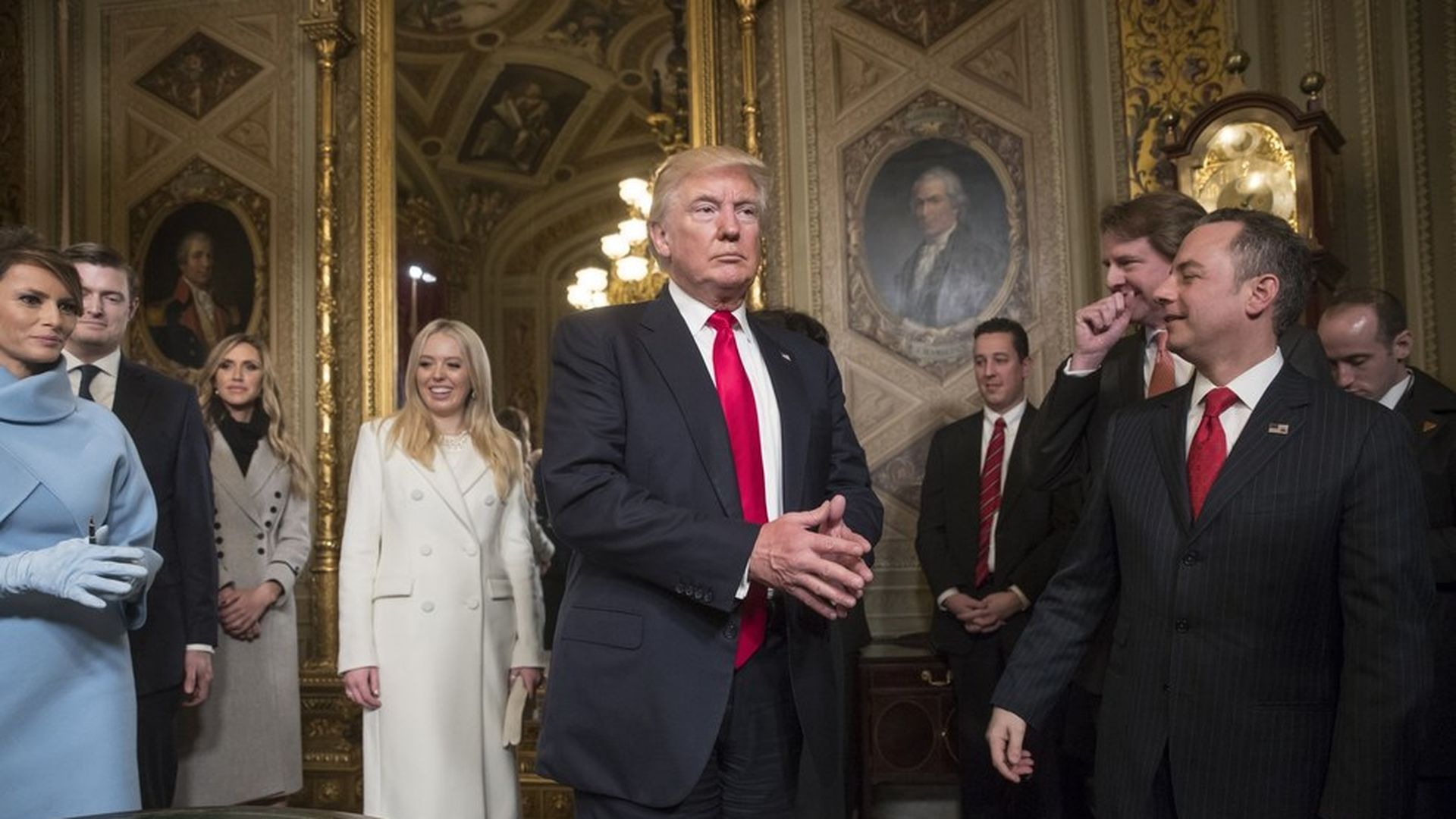 A wild day of conflicting signals about whether President Trump would issue executive orders about Obamacare — an issue he once called a "day one" priority — showed how rocky his relationship already is with Congress, and even with his own team.
On Friday morning, before Trump was sworn into office, multiple GOP sources — from the Trump team and Capitol Hill — said a health care executive order was coming. It seemed as if Trump's promise of repealing Obamacare on his first day of office was still an exaggeration, but he would probably take some action to begin dismantling the law.
But the Hill sources, who should have been in the loop about what was to come, didn't know what was going to be in the executive order. In the late afternoon, one of the aides listed two different health care executive orders — one on Obamacare, one on abortion — that were expected to come later in the day. Around the same time, a White House official said that actually, the president wouldn't be signing any more executive orders for the day.
Shortly after that, White House press secretary Sean Spicer told reporters Trump might still sign more executive orders later today — but that the president hadn't made up his mind yet. Trump finally signed the Obamacare executive order on Friday night.
What it means: If there was any question about whether Congress, the White House or even individuals of Trump's inside circle are all on the same page, day one's chaotic communication answers it.
Why this matters: The complexity of repealing and replacing Obamacare (and other important policy work) cannot be understated. Hill Republicans and the administration will have to be in constant coordination to pull it off without throwing insurance markets into chaos or creating other political disasters. While today's miscommunication could easily be dismissed as day one errors, if it continues, Republicans have some major headaches ahead.
Go deeper