Trump talks up competition in Obamacare replacement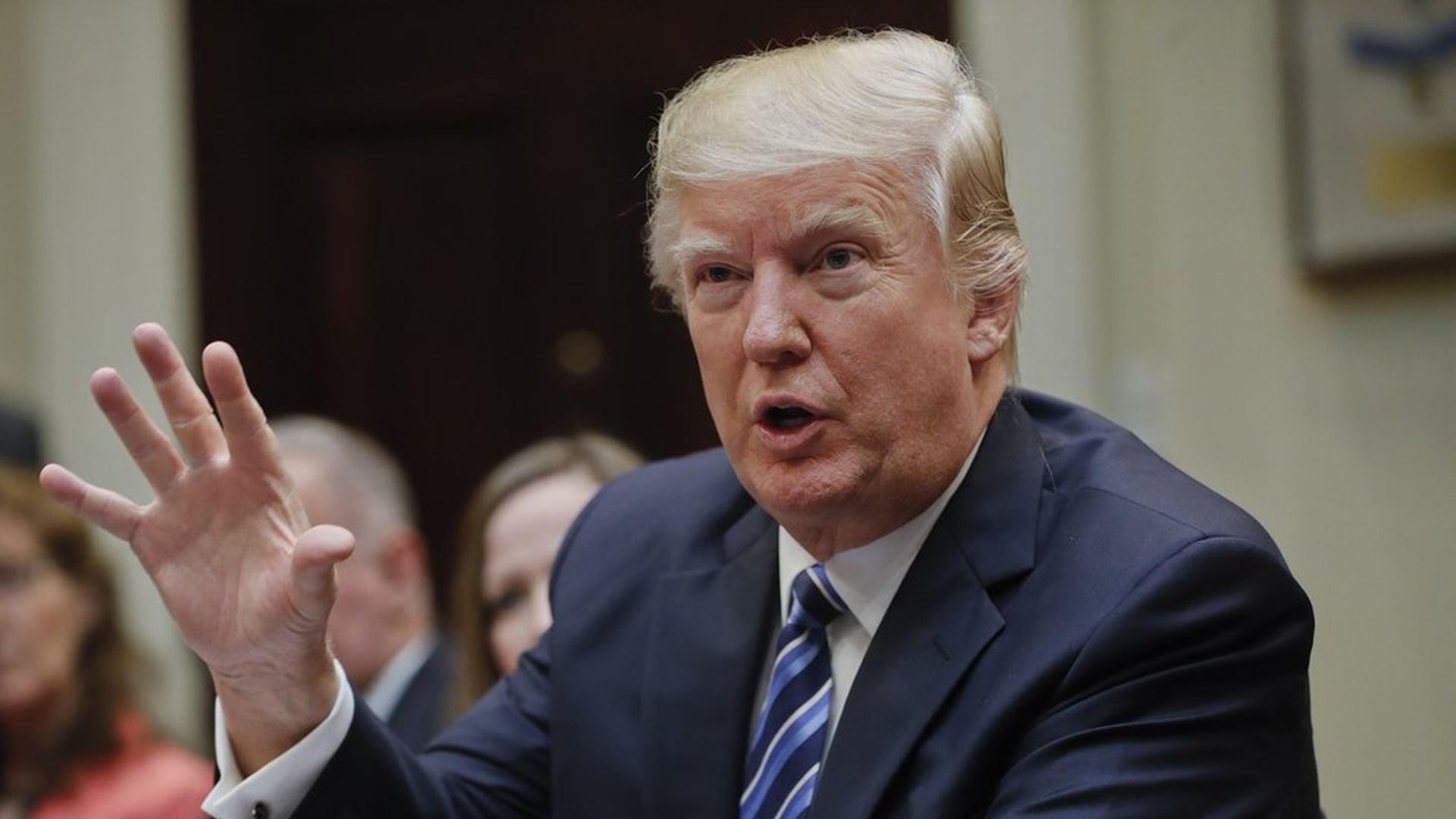 The president today held a "listening session" at the White House with people who say they've been hurt by Obamacare. Trump used it as a chance to also talk up the Republican replacement:
You'll see rates go down, down, down and you'll see plans go up, up, up. You'll have a lot of choices. You'll have plans that nobody is even thinking of today.
Why it matters: It shows that Trump is all-in on the theory that a greater variety of health plans will help control premiums — but people are likely to remember it if rates don't actually go down. (Just like Barack Obama never lived down his promise that his law would save families $2,500 a year.)
Go deeper