Trump takes his media war to the CIA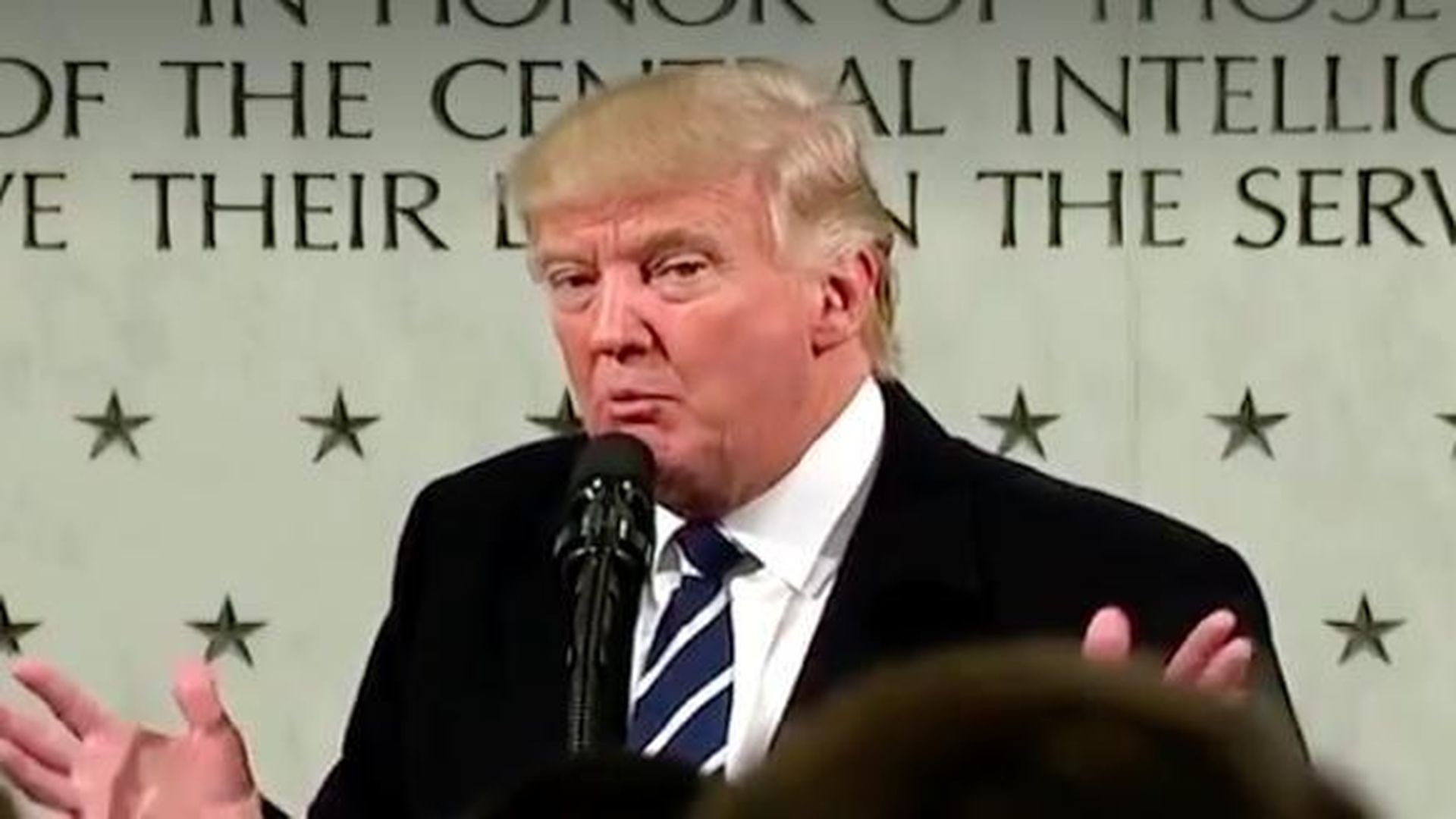 In his brief remarks on Saturday, Trump said any sense of him feuding with the intelligence community was invented by the media.
I have a running war with the media. They are the most dishonest people on earth. — Trump to CIA employees
Why it matters: The CIA endorsed the conclusions of an intelligence report saying that Russia interfered with the election to boost Trump. Trump dismissed those reports, and even suggested outgoing CIA Director John Brennan leaked the reports.
Go deeper