Trump suggests states withholding voter info are hiding something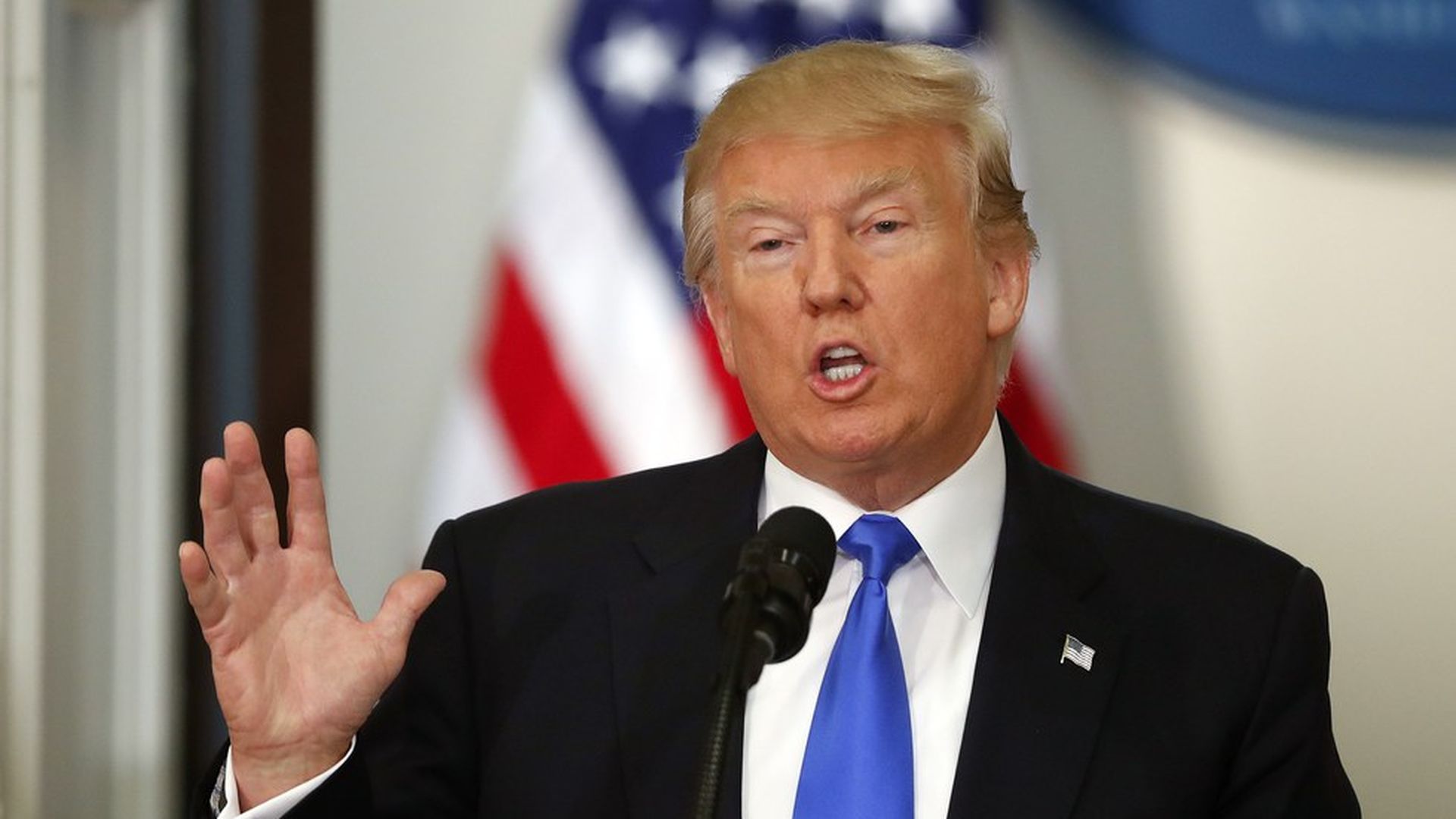 President Trump and Vice President Mike Pence opened the first meeting of the Presidential Election Integrity Commission at the White House Wednesday. Trump, who has been pushing for this commission since his November win, emphasized that every time voter fraud occurs, "it cancels out the vote of a lawful citizen and undermines democracy," and reiterated that this effort is at the heart of Making America Great Again.
Trump thanked the 30 states that have already agreed to publicly provide voter data, and warned the others that withholding information suggests they have something to hide.
"If any state doesn't want to share this information, one has to wonder: What are they worried about? There's something. There always is."
Trump's bottom line: The bipartisan commission "will follow the facts wherever they may lead, and the full truth will be known and exposed, if necessary, in the light of day."
Go deeper