Trump spoke with Bibi after sharing Israeli info with Russia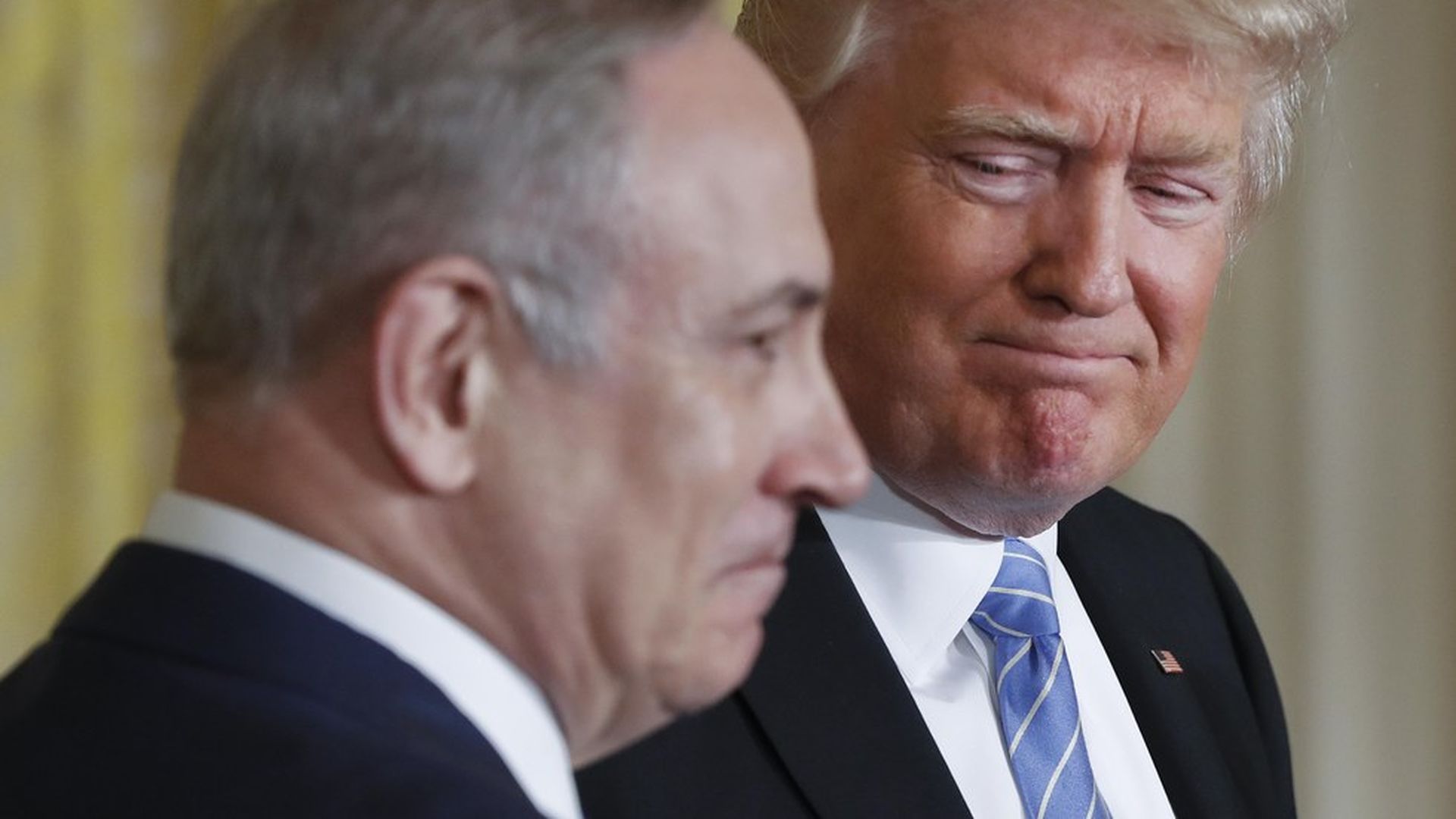 NBC's Peter Alexander tweeted that President Trump spoke with Israeli Prime Minister Benjamin Netanyahu following the news that Trump shared Israeli intelligence with top Russian officials last week.
Why it matters: The revelation that Trump shared Israel's intelligence could be damaging to the U.S./Israel relationship, as it leaves the door open for Russia to share the intel with its close ally Iran — one of Israel's biggest adversaries. Israeli intelligence officials told BuzzFeed yesterday that the disclosure to the Russians was their "worst fears confirmed."
On tap: Trump is set to visit Israel next week.
Go deeper