Trump speaks of "unbreakable" bond with Macron in Paris presser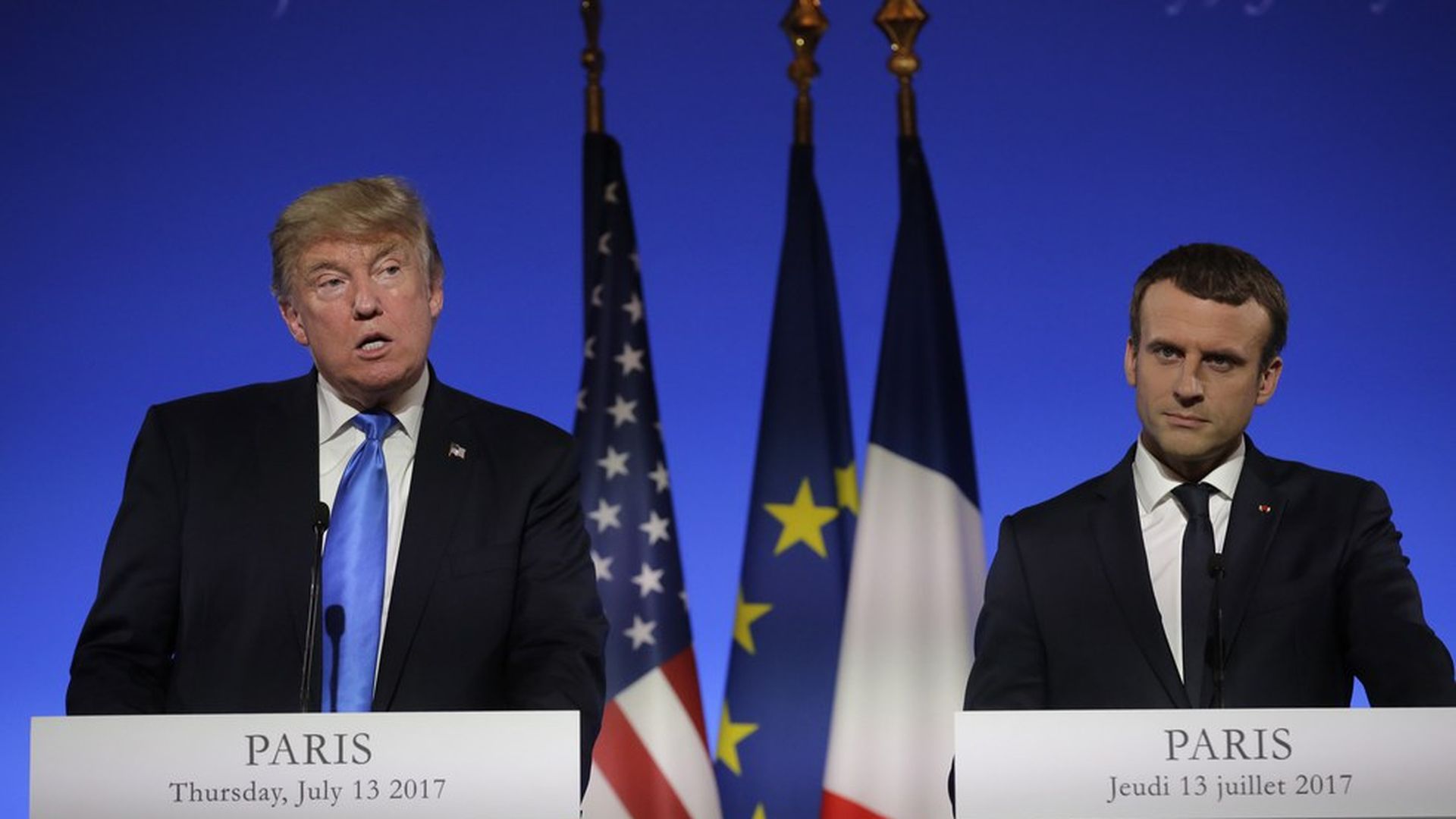 President Trump and French President Macron held a joint news conference in Paris Thursday ahead of Bastille Day tomorrow. The two leaders were extremely warm toward one another, with Trump stating that their friendship "is unbreakable", while also noting their disagreements regarding the Paris Accord. The highlights:
President Trump:
Paris accord: "Something could happen with respect to the Paris accord...we'll see."
Trump Jr. meeting: "He took a meeting with a Russian lawyer, not a government lawyer but a Russian lawyer... I think most people would have taken that meeting. It's called a political opposition meeting."
On his past claims that France was being destroyed by terrorism: "It's going to be just fine because you have a great president."
On Chinese President Xi: "I like being with him a lot. He's a very special person," said Trump. As for North Korea? "He could probably do a little more."
"France is America's first and oldest ally – a lot of people don't know that... Our two nations are forever joined together by the spirit of revolution and the fight for freedom."
President Macron:
Paris accord: "We know what our disagreements are" but "I very much respect the decision made by President Trump."
France is committed to working with the U.S. to protect "free fair trade" with the U.S., as well as on combatting terrorism and instability in the Middle East.
On Trump Jr. meeting: Macron switches to English to answer Russia question, said he wouldn't "interfere."
Dinner tonight with Trump will be "a dinner between friends."
Worth noting: This friendship developed remarkably quickly. It was widely speculated that Trump supported Marine Le Pen, Macron's far-right opponent, during the country's election.
Go deeper