Trump signs order that could hurt working women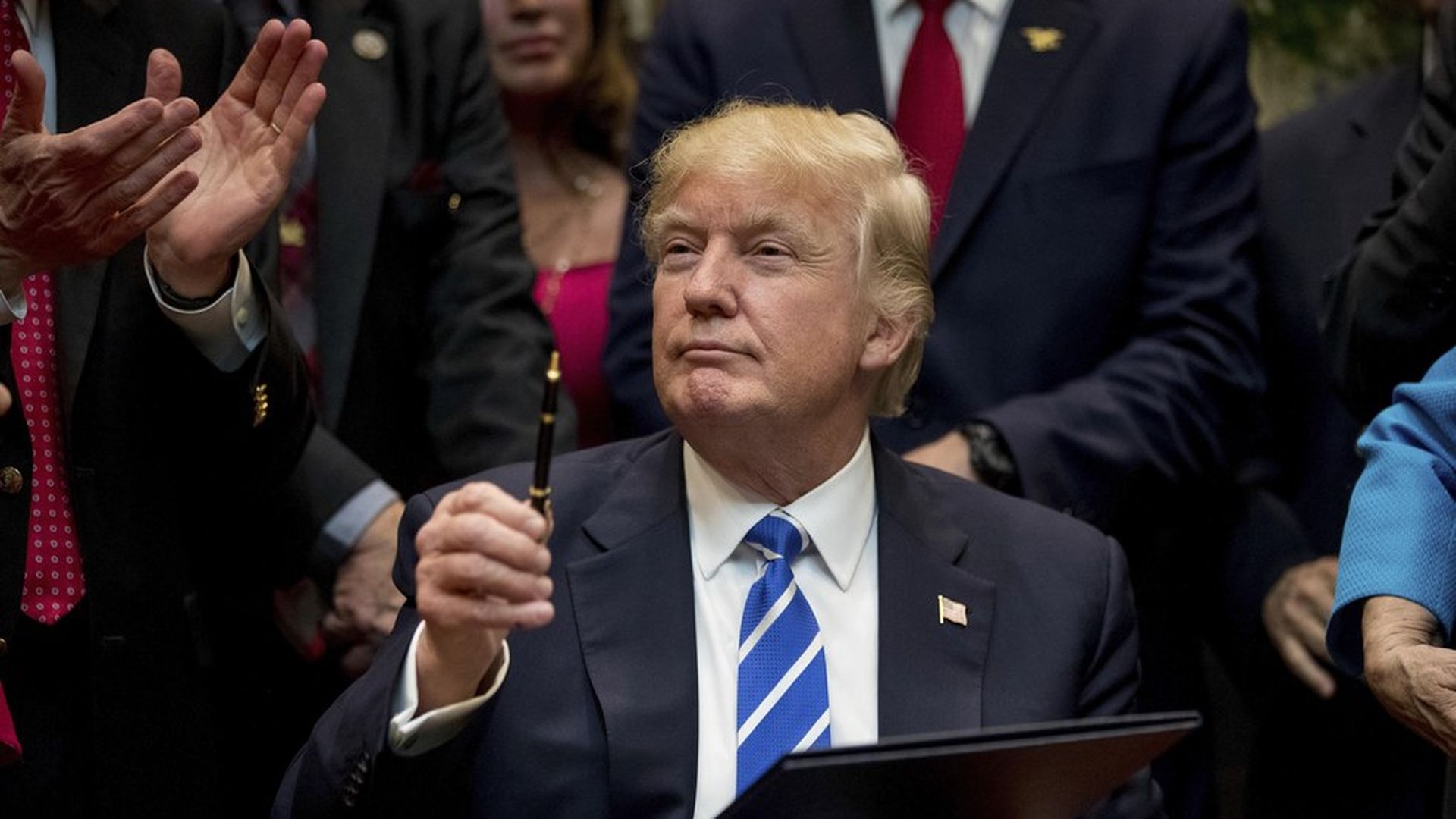 The week before Equal Pay Day, which recognizes the wage gap between men and women, Trump signed an executive order reversing Obama's 2014 Fair Pay and Safe Workplaces order — and working women could suffer in two ways.
Companies could deny providing documents to employers detailing how much they made in a pay period, their deductions, overtime hours, etc. At a time when women are fighting for equal pay, they could be stuck making salary negotiations without really knowing everything about their company's wages.
Forced arbitration clauses would prevent women from taking their company to court over sexual harassment, assault or discrimination. (Example: Gretchen Carlson had to sue Roger Ailes instead of Fox News in order to get around her contract's forced arbitration clause.)
Go deeper