Trump shares meme of train running over CNN
President Trump retweeted a meme of a train crashing into a human embodiment of CNN Tuesday morning, with the words "FAKE NEWS CAN'T STOP THE TRUMP TRAIN" above it. The tweet was later deleted.
Update: A WH official later told CNN that the tweet was "inadvertently posted" by the president and was "immediately deleted" once they noticed, per CNN's Dan Merica. In other words, it was a mistake.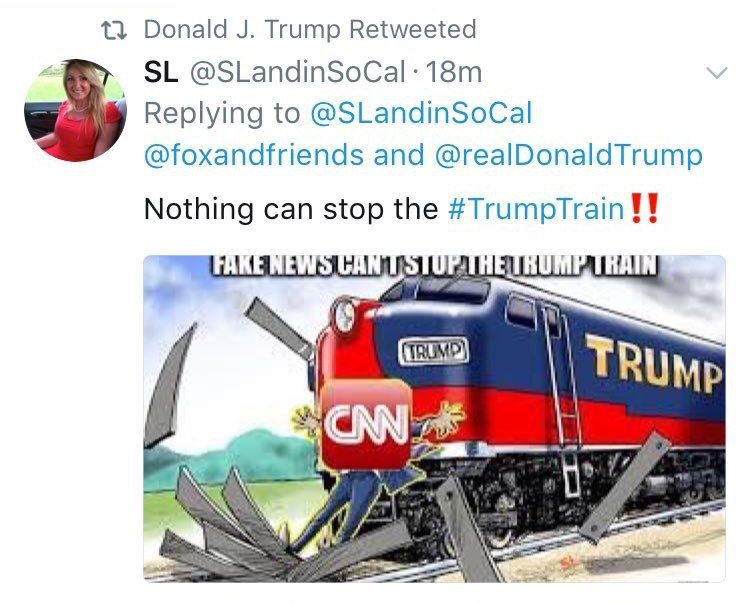 He also shared this:
Go deeper