Trump sets sights on Mars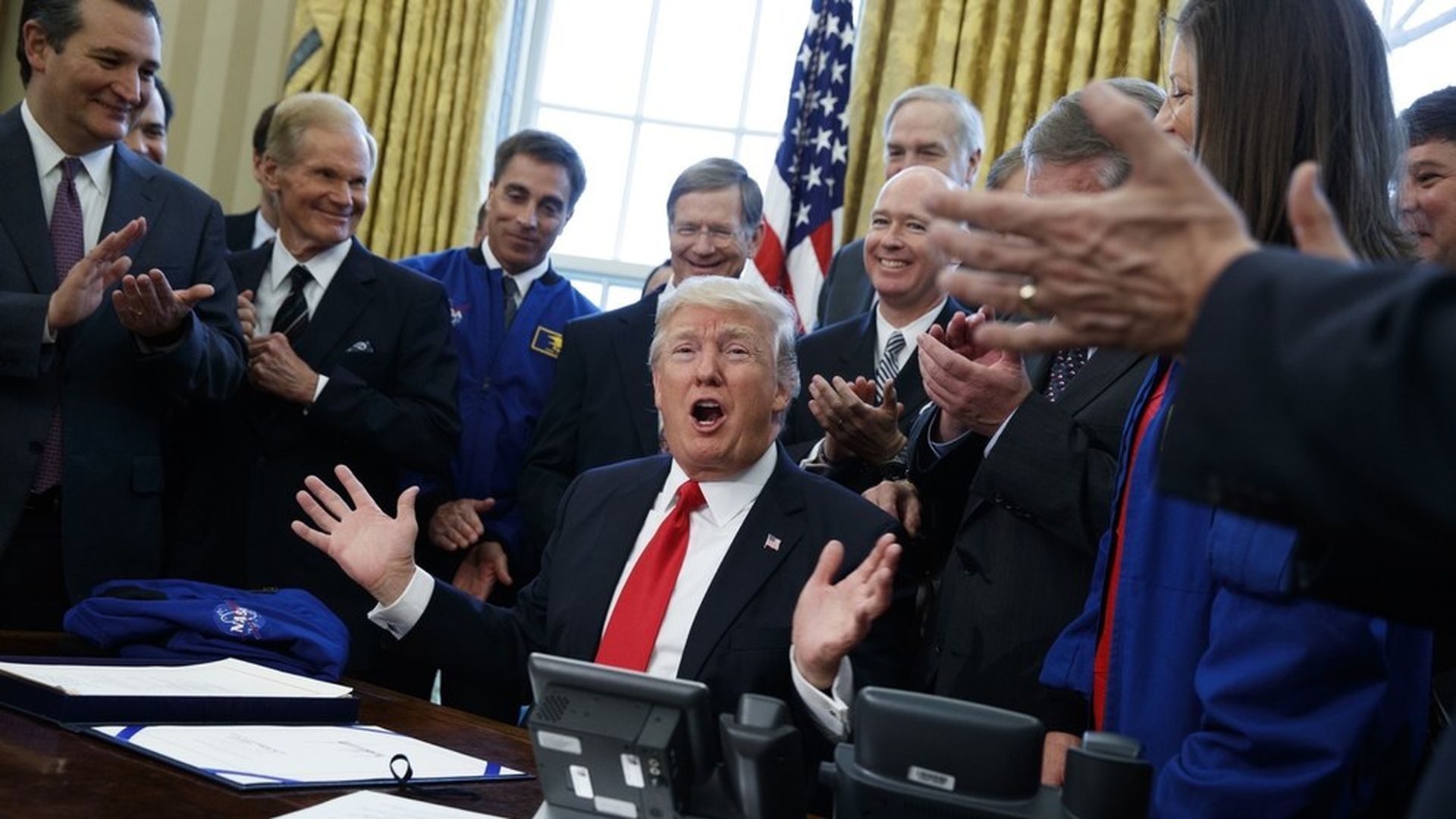 In the Oval Office today, President Trump signed a bill authorizing nearly $20 billion in funding for NASA, and making a a manned mission to Mars an official NASA objective. That mission is scheduled for 2033.
"Good. I love that," Trump said in response to Florida Sen. Bill Nelson's pronouncement that "we're going to Mars."
And Texas Rep. John Culberson took one giant leap for Trump: "With your bill signing today and your vision and leadership, future generations will remember that President Donald Trump was the father of the interplanetary highway system."
Go deeper