Trump sends mixed messages on immigration reform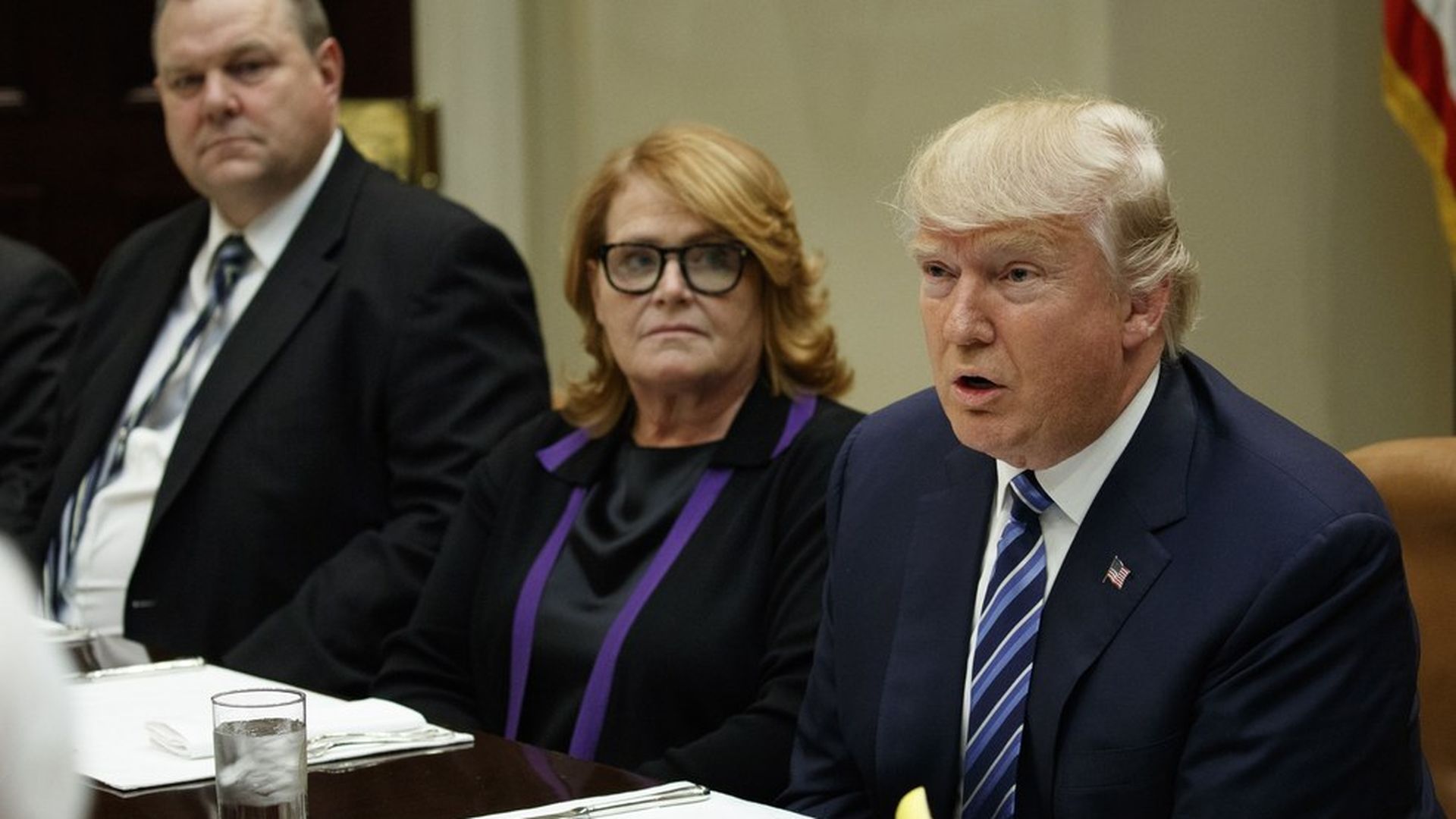 During a discussion with Senate and House members at the White House today, Donald Trump reportedly expressed interest in immigration reform — specifically, the 2013 "Gang of 8" bill that died in the House, per the AP.
The White House's take: Sean Spicer said that the president used the meeting to express his opposition to the past Gang of 8 bill, believing it amounted to "amnesty," but expressed a desire for the Gang of 8 to work together again.
Gang of 8's take: Sen. Joe Manchin: "And I said, 'Sir, I don't think you're going to find this amnesty at all.' He is open to reviewing the piece of legislation. He says, 'Well, you've got to start working on it again.' And I says, 'Absolutely we will.' And that was encouraging."
Go deeper