Trump says Rep. Scalise is "in some trouble"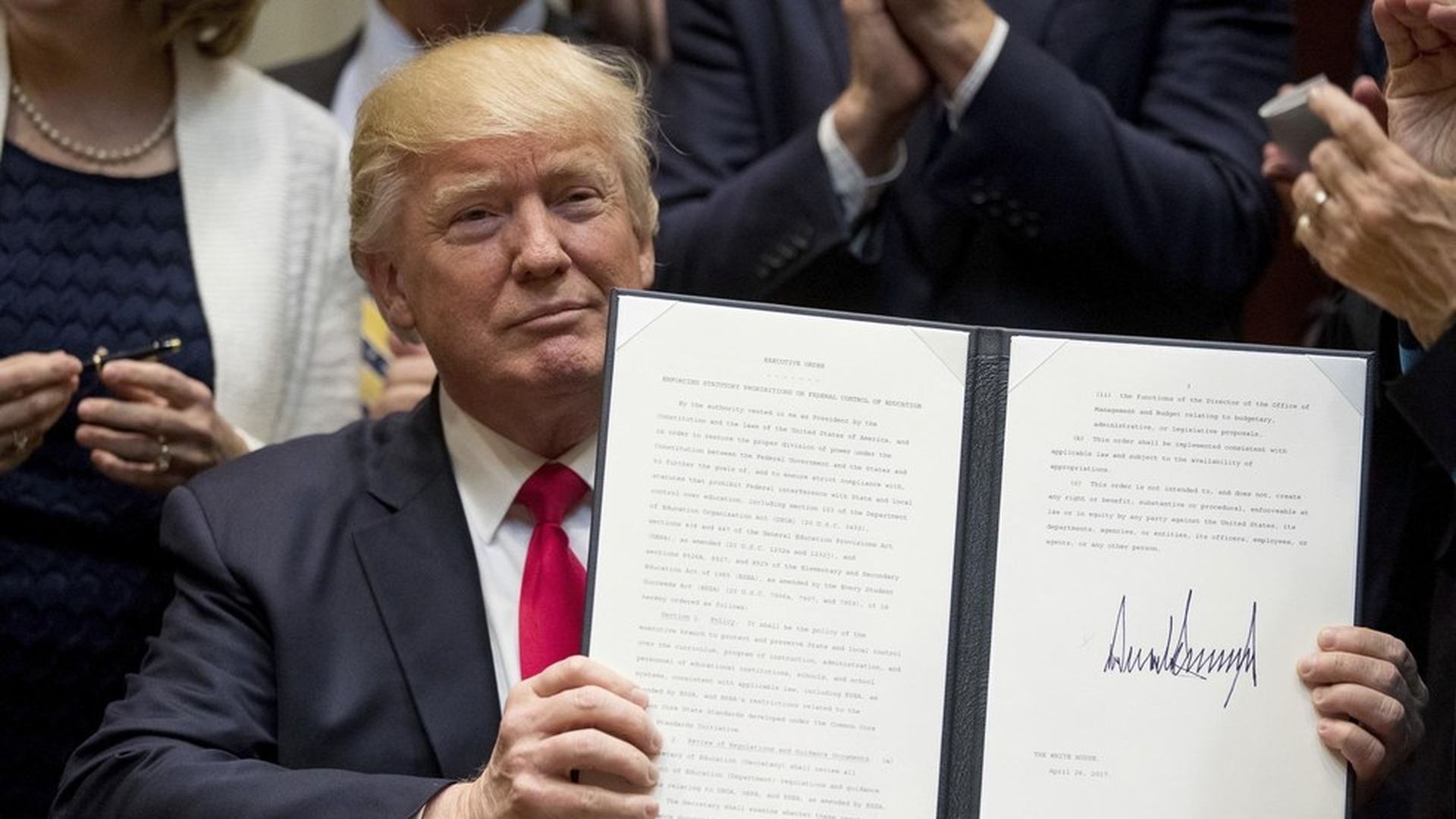 Before signing an executive order, President Trump said that Rep. Steve Scalise is "in some trouble" and his condition is "more difficult than people even thought at the time." Scalise remains in critical condition after being shot yesterday morning during a GOP congressional baseball practice.
The EO details: Proclaiming that he wouldn't be in the White House without "the American worker," Trump said that today's executive order is meant to "expand apprenticeships and vocational training to help all Americans earn a rewarding career." It's meant to remove federal restrictions that have prevented some industries from implementing apprenticeship programs for their workers.
Go deeper