Trump says he'd meet with Kim Jong-Un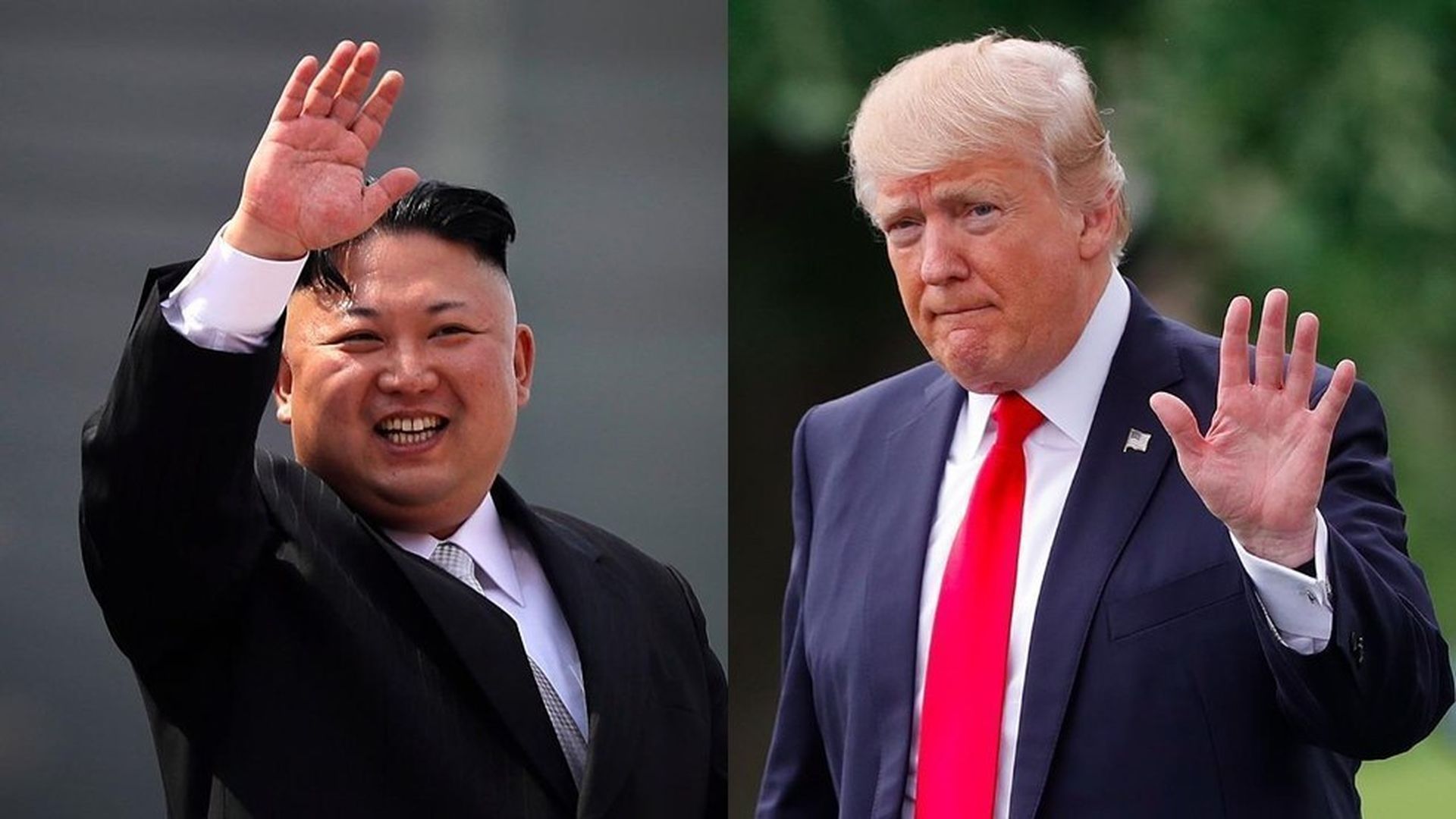 In an interview with Bloomberg News today, President Trump said that he'd be willing to sit down with North Korean leader Kim Jong-Un "under the right circumstances" — with a quote that reflects his media hyperawareness:
Most political people would never say that, but I'm telling you under the right circumstances I would meet with him. We have breaking news.
In a separate interview with Fox News, Trump said that "nobody's safe" when it comes to North Korea, adding: "the guy's got nuclear weapons."
Go deeper