Trump revises Obama's Cuba deal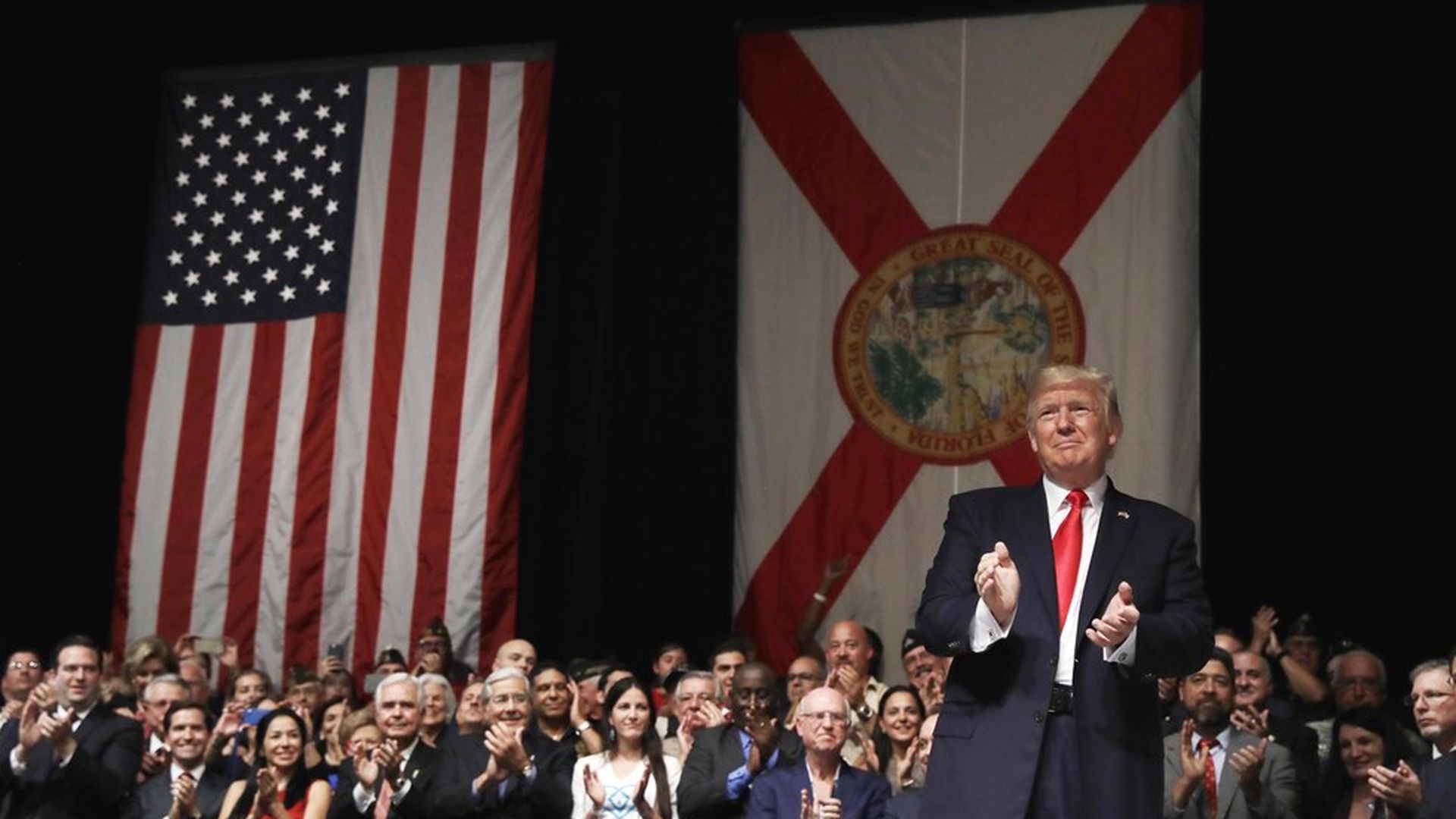 President Trump announced Friday that he is "cancelling the last administration's completely one-sided deal with Cuba" and replacing it with a new policy that seeks to both promote human rights as well as drastically limit travel to the country. His speech comes roughly a year after Barack Obama unveiled his own Cuba policy designed to strengthen U.S.-Cuba relations.
"To the Cuban government, I say put an end to the abuse of dissidents. Release the political prisoners. Stop jailing innocent people ... We will enforce the ban on tourism, we will enforce the embargo, we will take steps to make sure that investments flow to the people" so they can begin to build and invest in their future. ... We challenge Cuba to come to the table with a new agreement that is in the best interest of both their people and our people."
Go deeper: What to know about his new policy.
Go deeper