Trump reportedly says a government shutdown could help him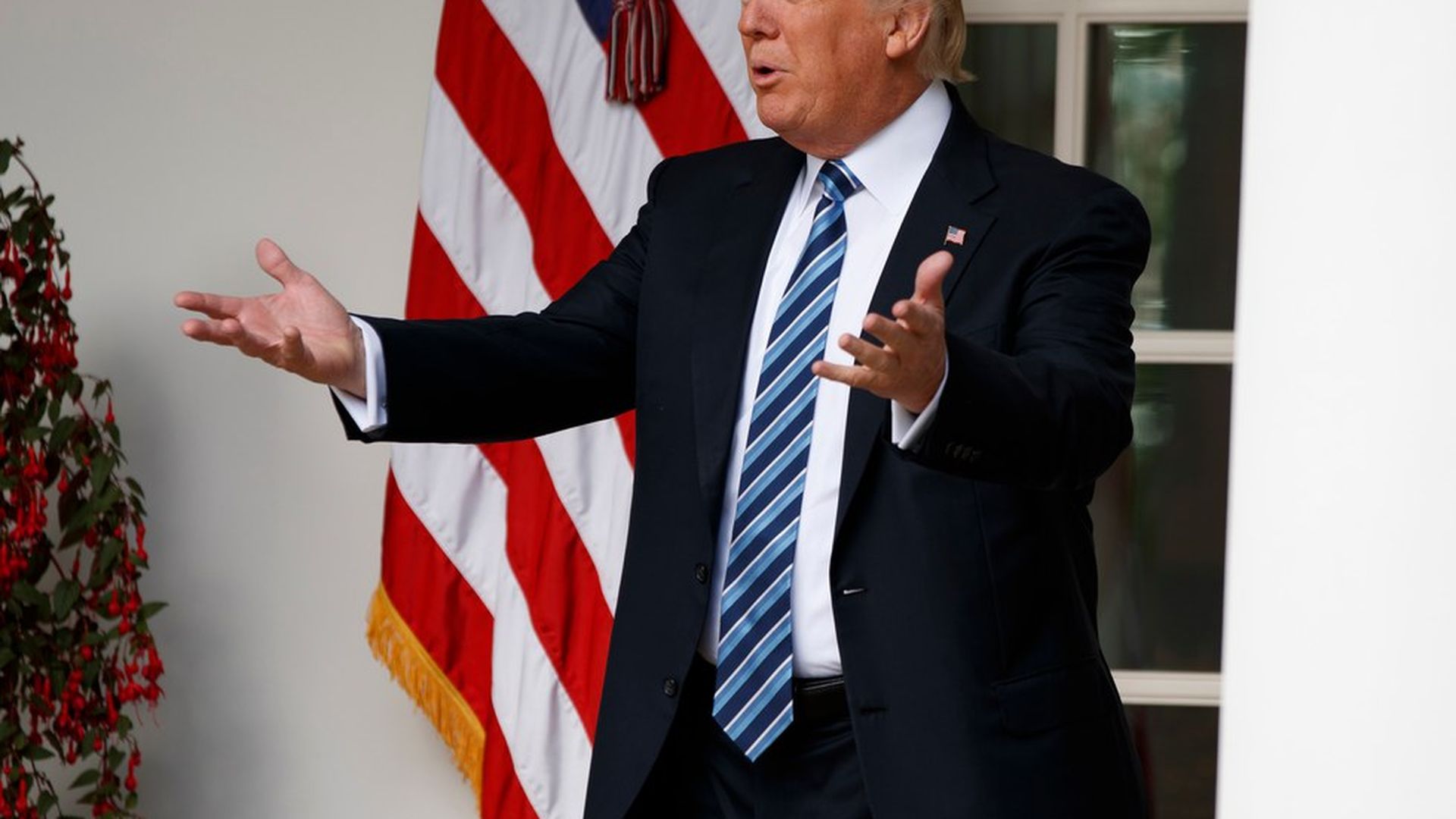 Trump has been telling those close to him that a government shutdown would bode well for him politically, the Washington Post reports. His rationale is reportedly that refusing to budge on immigration will curry favor with his base of supporters who were unhappy he struck a debt ceiling deal with Democrats in the fall.
Why it matters: The deadline to pass a spending bill and avoid shutdown is Dec. 8, though the Post reports that there have been talks to pass a temporary extension to Dec. 22 or later if Democrats and Republicans can't reach a deal.
What Trump is thinking, per the Post:
He has reportedly asked his confidants about how a shutdown would impact his political image, although a White House official said Trump does not want a shutdown.
He said Wednesday that he "would absolutely blame" Democrats for a shutdown after Democratic leaders Chuck Schumer and Nancy Pelosi did not show up to a White House meeting.
He tweeted in May that "our country needs a good "shutdown" in September to fix mess" in Congress.
Go deeper