Trump reportedly not hot on Spicer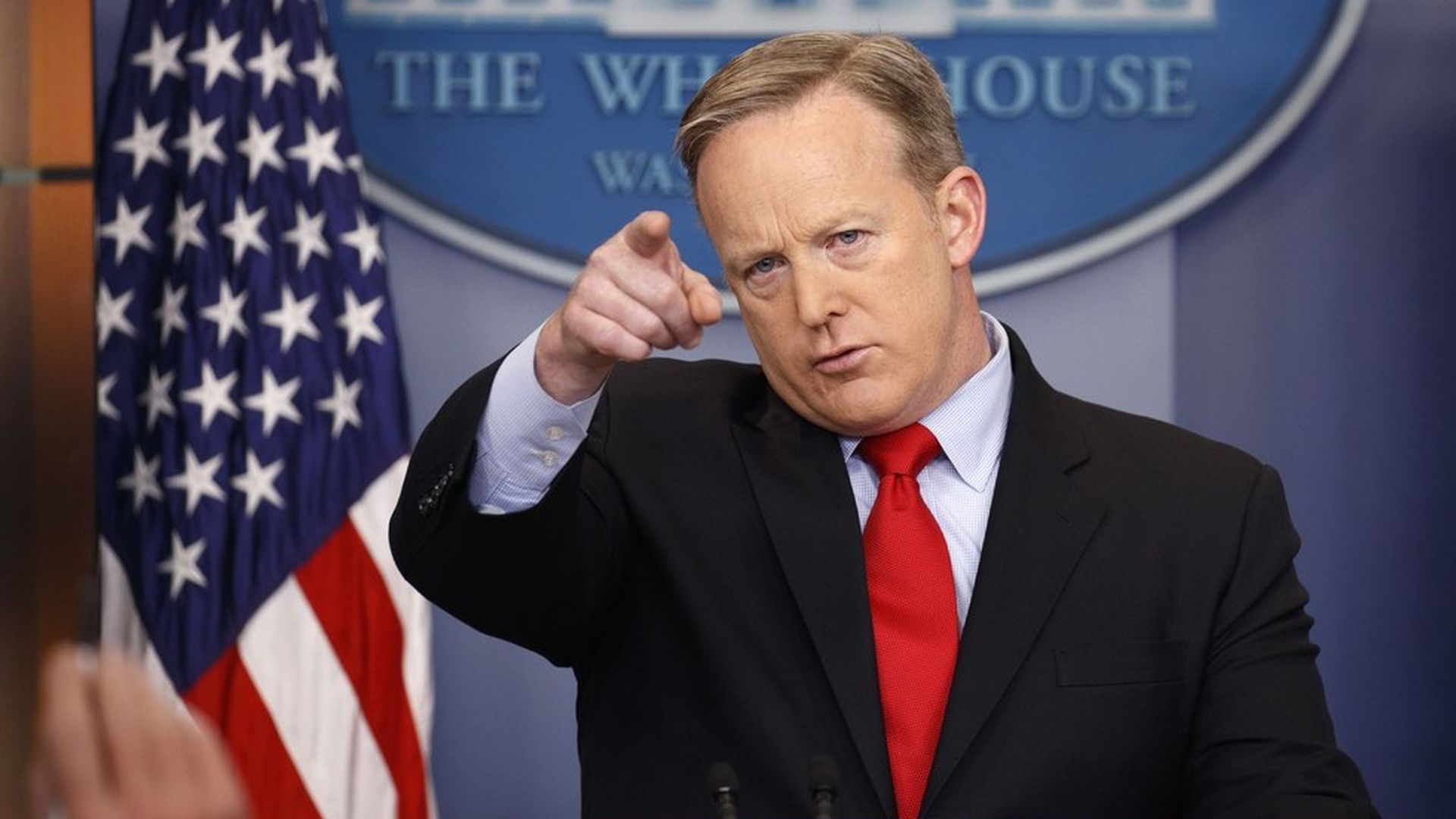 Per CNN, the White House is prioritizing its search for a White House Communications Director to help out Sean Spicer, who has been handling that role in addition to his duties as press secretary.
CNN's source says the role "needs to be filled more than ever" as Trump is reportedly unhappy with Spicer's performance as press secretary after Chief of Staff Reince Priebus recommended him for the position. That's been further compounded by Melissa McCarthy's blistering impression of Spicer on SNL last weekend, which did not amuse the president at all.
Twisting the knife: Trump "regrets [the choice of Spicer] every day and blames Priebus."
The last time someone held both positions?: In addition to his duties as communications director, George Stephanopoulos acted as a de facto press secretary at the outset of Bill Clinton's presidency. He only lasted a tumultuous five months in both roles until he was pulled out of the communications department — however, he remained close to Clinton in an influential role as senior advisor on policy and strategy.
Go deeper