Trump reportedly ad-libbed Article 5 omission to NATO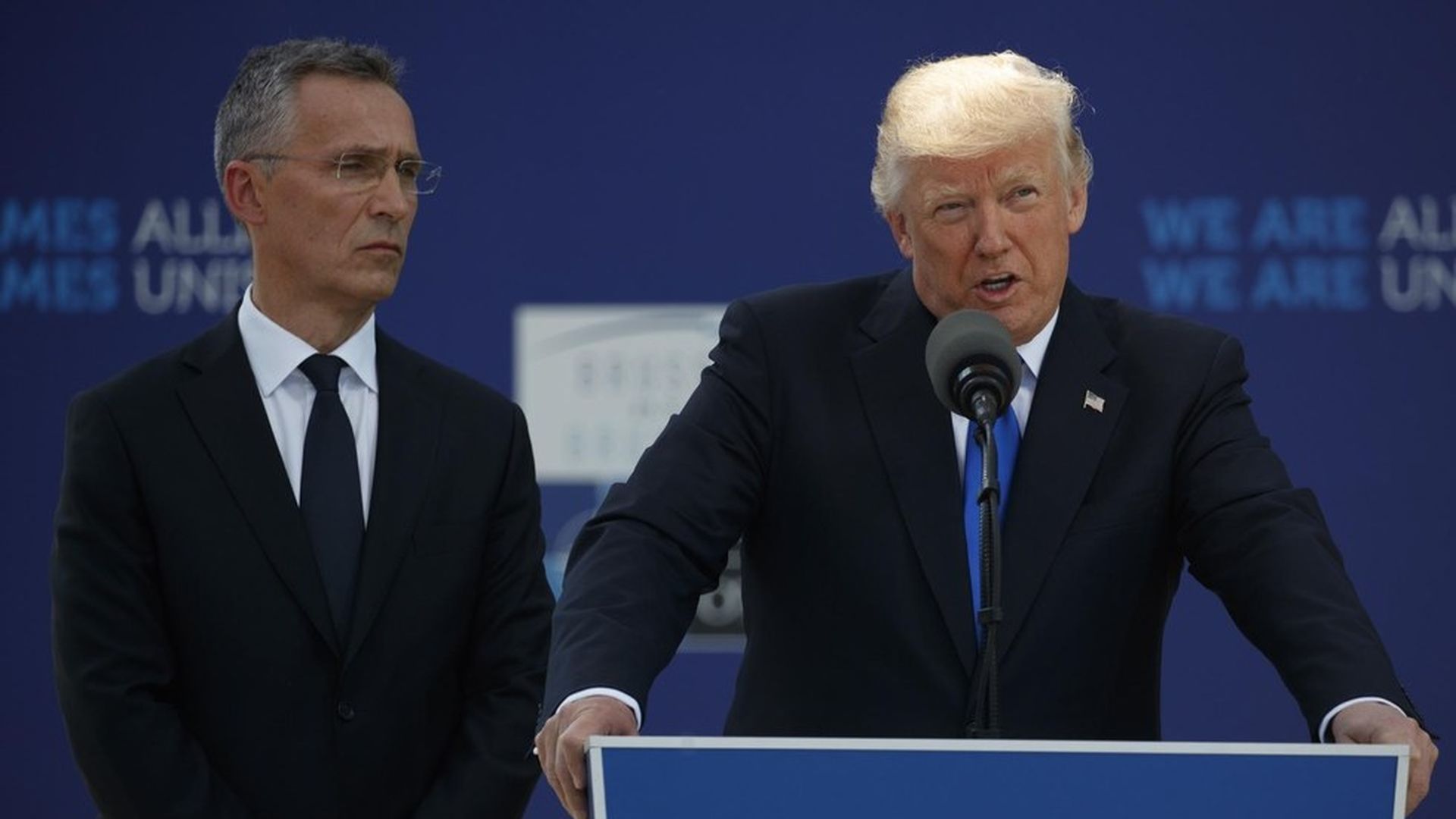 President Trump's speech to NATO leaders last month included an explicit endorsement of the alliance's Article 5 collective defense pact all the way through its final draft — with an apparent ad-libbed deletion by Trump during its delivery, according to Politico Magazine.
Who worked hard to get it in: Secretary of Defense Jim Mattis, national security advisor H.R. McMaster, and Secretary of State Rex Tillerson.
Why it matters: Even with his disruptive leadership style, there's been a persistent mantra in Washington that the steady leadership of Trump's foreign policy team can normalize his most dangerous impulses. But this episode shows that Trump's desire to be different can upend even the United States' most crucial military alliance.
Go deeper