Trump ready to take immigration order to Supreme Court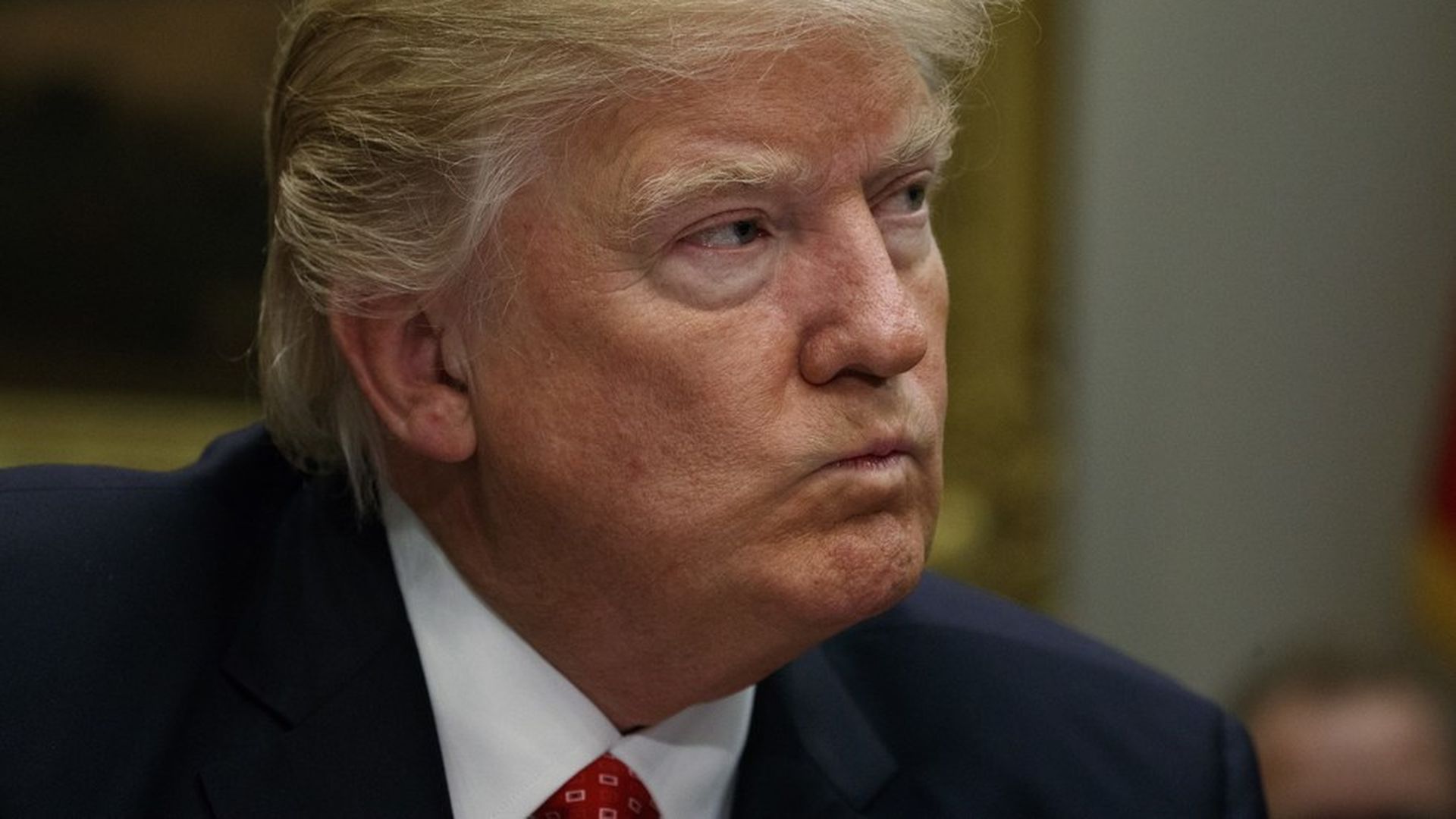 Trump told reporters at the White House today that he might have to take the fight over his "common sense" immigration and refugee executive order to the Supreme Court.
We're going to take it through the system. It's very important for the country.— President Donald Trump
Context: Over the weekend, Seattle District Judge James Robart temporarily blocked the order, igniting intense criticism from the president, who tweeted that the opinion of the "so-called judge" is "ridiculous." He's also argued that more Americans support his policies than those protesting against it, stating that any negative polls are "fake news."
What's next: Later today, state and federal lawyers go before a panel of federal appellate court judges.
Go deeper