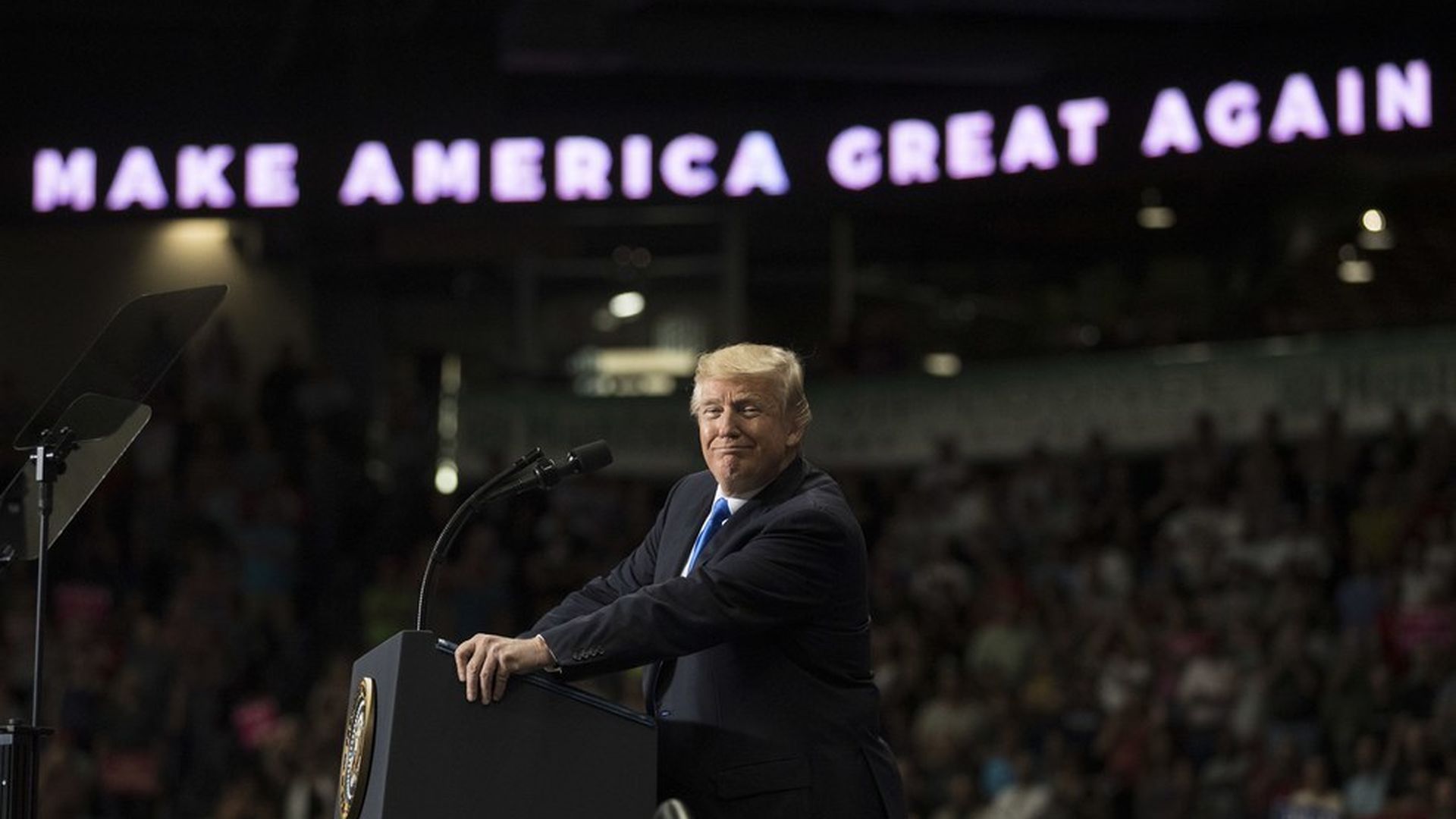 President Trump slipped into campaign mode Tuesday evening before an enthusiastic crowd in Youngstown, Ohio. He repeated his claim that he's accomplished more than almost any other president during his first six months in office, getting some of his biggest cheers of the night by comparing himself to the greats:
"With the exception of the late great Abraham Lincoln, I can be more presidential than any president that's ever held this office."
"I'd ask whether or not you think someday I should be on Mount Rushmore, but here's the problem — if I did it jokingly, having fun, the fake news media would say he believes he should be on Mount Rushmore, so I won't say it, I won't say it."
Go deeper