Trump puts agenda, presidency at risk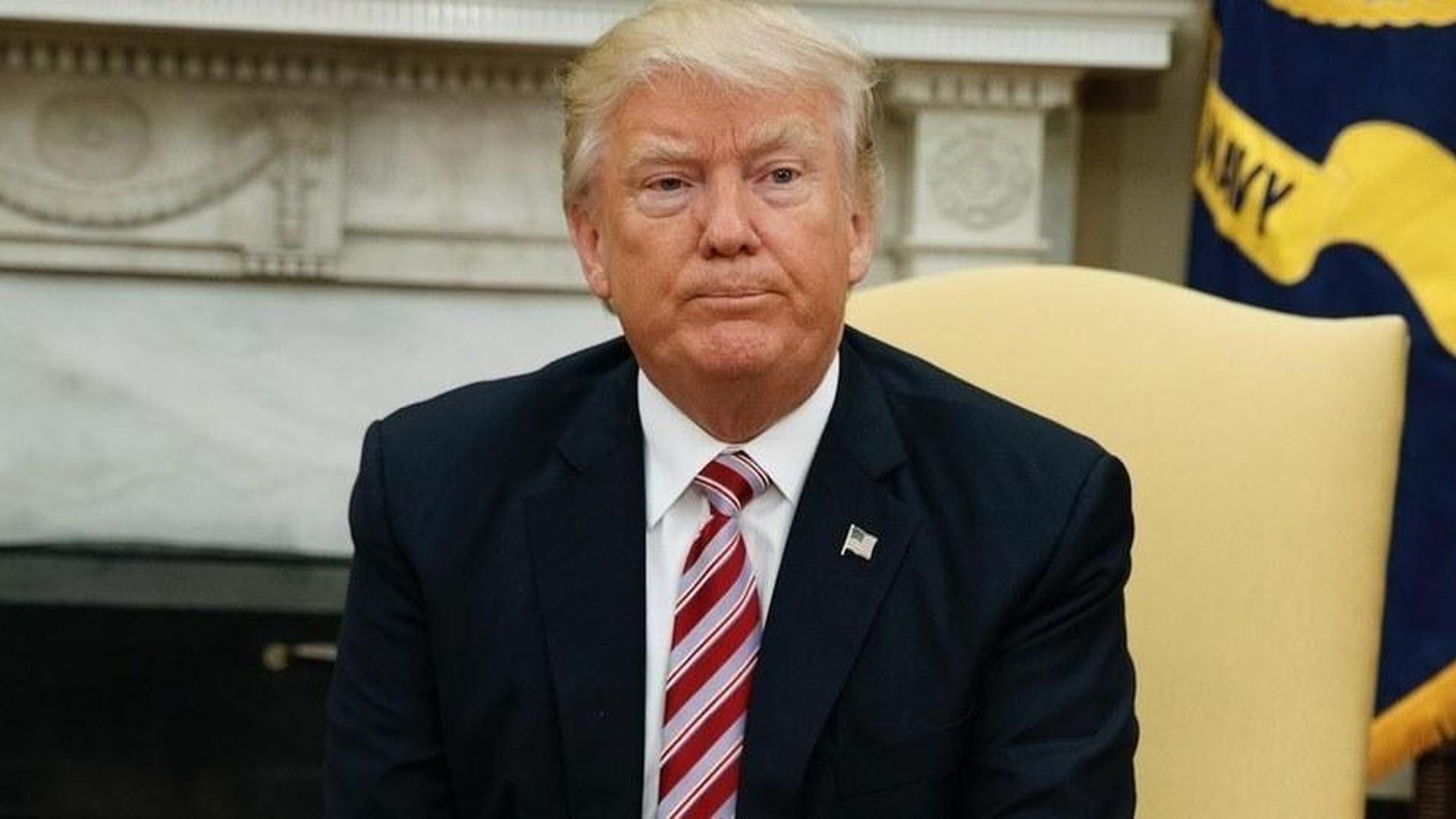 The answers to why Trump canned Comey are becoming clear: The president was filled with grievance about the FBI probe and acted on impulse without clearly thinking through the fallout, numerous sources tell me.
The consequences are also becoming clear: This one quick decision put everything at unnecessary risk, from his legislative agenda to his public standing — and potentially his presidency.
"It is a debacle," said one Republican in constant touch with the West Wing. "They got everything — timing, rationale, reaction — completely wrong."
The fallout:
A Senate committee put off a health-care markup yesterday because Democrats and Republicans were occupied with their Comey response — a first indicator of the price the Trump agenda may pay in the days ahead, through both distraction and the souring of interpersonal relations along Pennsylvania Avenue.
Dems smell blood, both with investigations and a possible House takeover. They had little incentive to help before. Now they have none.
We told you yesterday that this would only increase the ferocity of the investigations. That's already true in the Senate, where Mike Flynn was subpoenaed yesterday for documents about his interactions with Russians that he had refused to provide.
Axios' Jonathan Swan pointed out yesterday that the White House isn't prepared for the leaks that are coming. Sure enough, CNN's Jake Tapper soon popped some of the day's most damaging reporting: A source close to Comey said he believes he was fired because he "never provided the President with any assurance of personal loyalty," and because "the FBI's investigation into possible Trump team collusion with Russia in the 2016 election was accelerating." And this is someone who's going to be called to testify before Congress, and is likely to write a book and speak widely.
As one Republican put it to me: "The team are rank amateurs who picked a fight with the intelligence agencies and the FBI. Hard to unite those historically competitive organizations. And they have the ability to find out almost anything!"
Sound smart I: This crisis of his own making is about to get worse.
Sound smart II: Wait, Spicer's to blame?! Hard to see how anyone could magically spin your boss abruptly canning the guy investigating the very legitimacy of his job.
Go deeper