Trump: Puerto Rico deaths low compared to "real catastrophe" like Katrina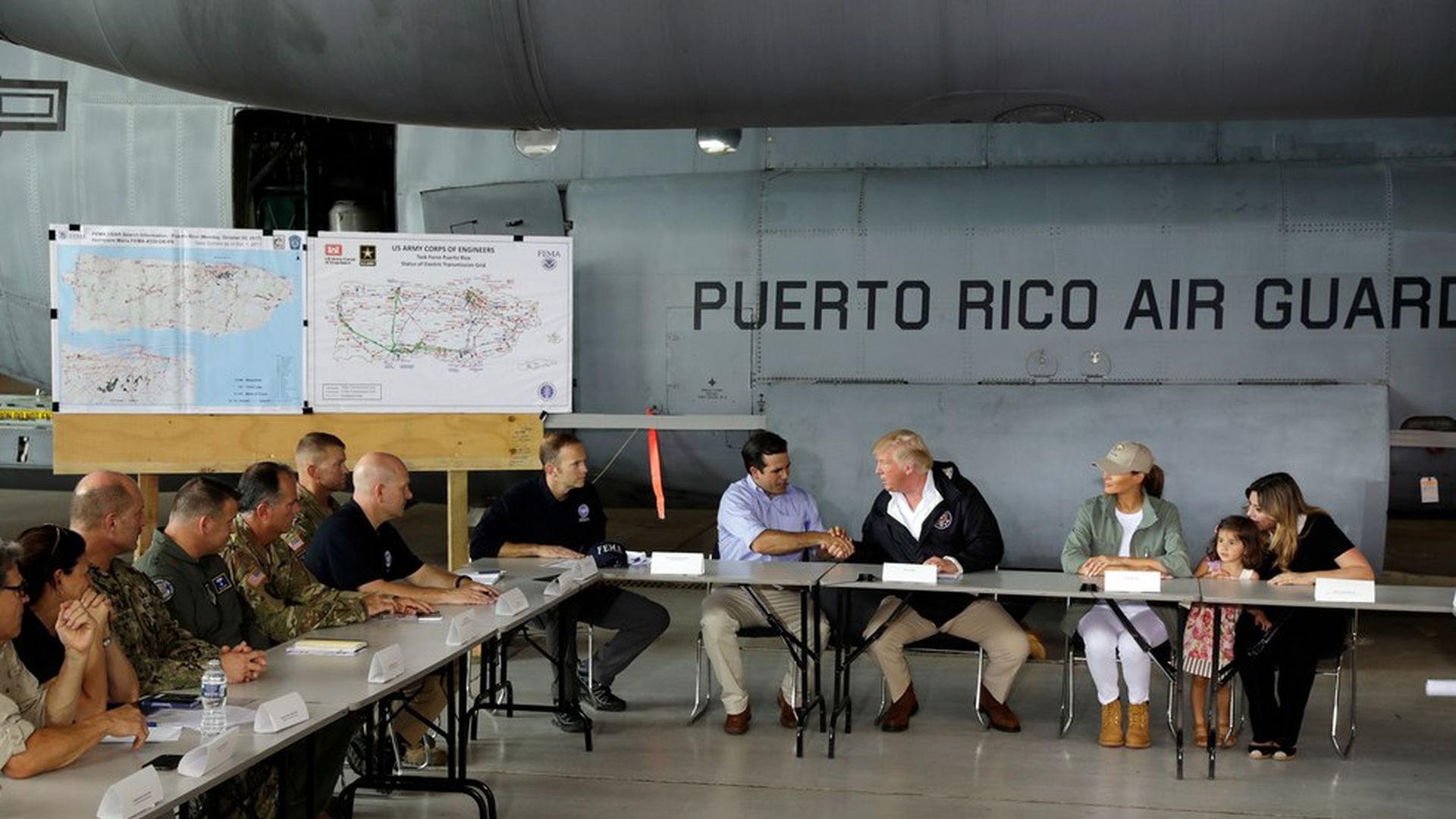 President Trump met with political and military representatives in Puerto Rico Tuesday to discuss the ongoing recovery effort following Hurricane Maria. Trump, who repeatedly praised the good work of federal responders, also drew comparisons to Hurricane Katrina, suggesting that Puerto Rico should "be very proud" to have fared better:
"Every death is a horror, but if you look at a real catastrophe, like Katrina, and you look at the tremendous, hundreds and hundreds and hundreds of people that died, and you look at what happened here with really a storm that was just totally overpowering, nobody's sever seen anything like this. And what's your death count as of this moment? 17? [Gov. Ricardo Roselló says 16] … 16 versus literally thousands of people. You can be very proud. Only 16 instead of thousands in Katrina."
More from the meeting:
"I hate to tell you, Puerto Rico, but you've thrown our budget a little out of whack. Because we've spent a lot of money on Puerto Rico."
To Gov. Rosselló: "He didn't play politics. He told it like it was, gave us the highest marks."
"It got hit as a 5 — Category 5 storm, which just literally never happens... few people have even heard of [a Category 5] hitting land. But it hit land."
On FEMA, first responders, and others aiding in the recovery: "I've never seen people working so hard in my life."
Video:
Go deeper