Trump promises three new "big, big, big" Apple plants in U.S.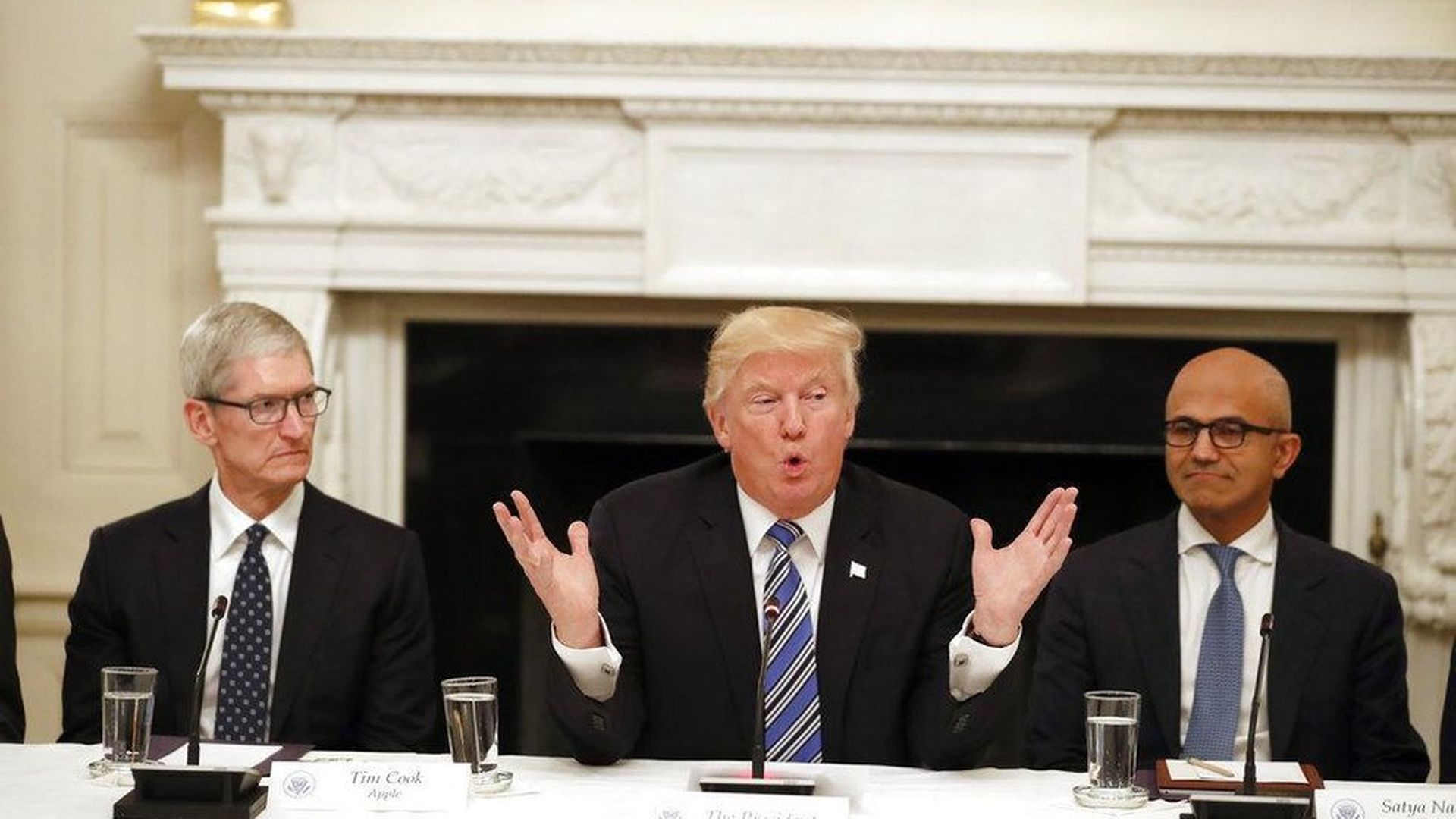 Apple is declining to comment on any plans to expand domestic manufacturing after President Trump told the Wall Street Journal that the iPhone maker was planning three "big, beautiful plants" in the U.S.
Trump didn't say where the plants would be, but did add that they would be "big, big, big."
Apple uses contract manufacturers, mostly in Asia, to assemble nearly all its products, while a number of its suppliers have operations in the U.S. Any domestic expansion is likely to come in conjunction with a supplier or contract manufacturer. Apple has also committed to investing another $1 billion in US manufacturers through an advanced manufacturing fund and is taking a $1 billion stake in SoftBank's $100 billion Vision Fund, which plans to make investments in US-based manufacturing.
In the interview, Trump said he told Apple CEO Tim Cook that he wouldn't consider his administration's economic efforts a success if Apple didn't shift some work to the U.S.
Go deeper