Trump praises Treasury Dept. and reminisces about Hamilton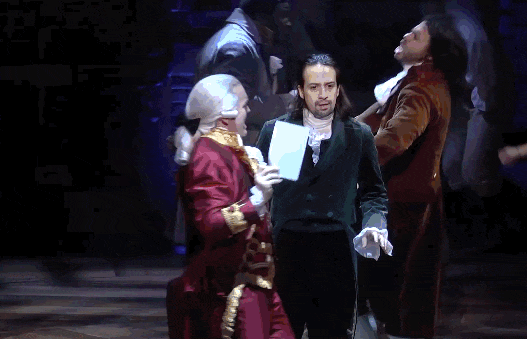 President Trump praised the Treasury Dept. — and reminisced about Alexander Hamilton — while delivering remarks on his financial services executive order at a presidential lectern between the secretary's desk and a fireplace with a portrait of Hamilton above it. Quotables, per White House pool reports:
"I went through that beautiful hallway with those incredible paintings of every secretary," said Trump, adding that he wished he could stop and listen to stories about each one. He also said current Secretary Mnuchin was one of the best." I think Hamilton is tough to beat, but maybe you can do that too," he joked.
"The Treasury Department is the guardian of America's wealth and a symbol of America's prestige," said Trump, noting that Hamilton "understood that the government must protect the jobs of our citizens and the wealth of our nation."
"We've lifted one terrible regulation after another at a record clip from the energy sector to the auto sector... We're now in the process of rebuilding America and there's a new optimism sweeping our country that people have not seen in decades."
Go deeper