Trump plans to scrap rule allowing foreign founders into U.S.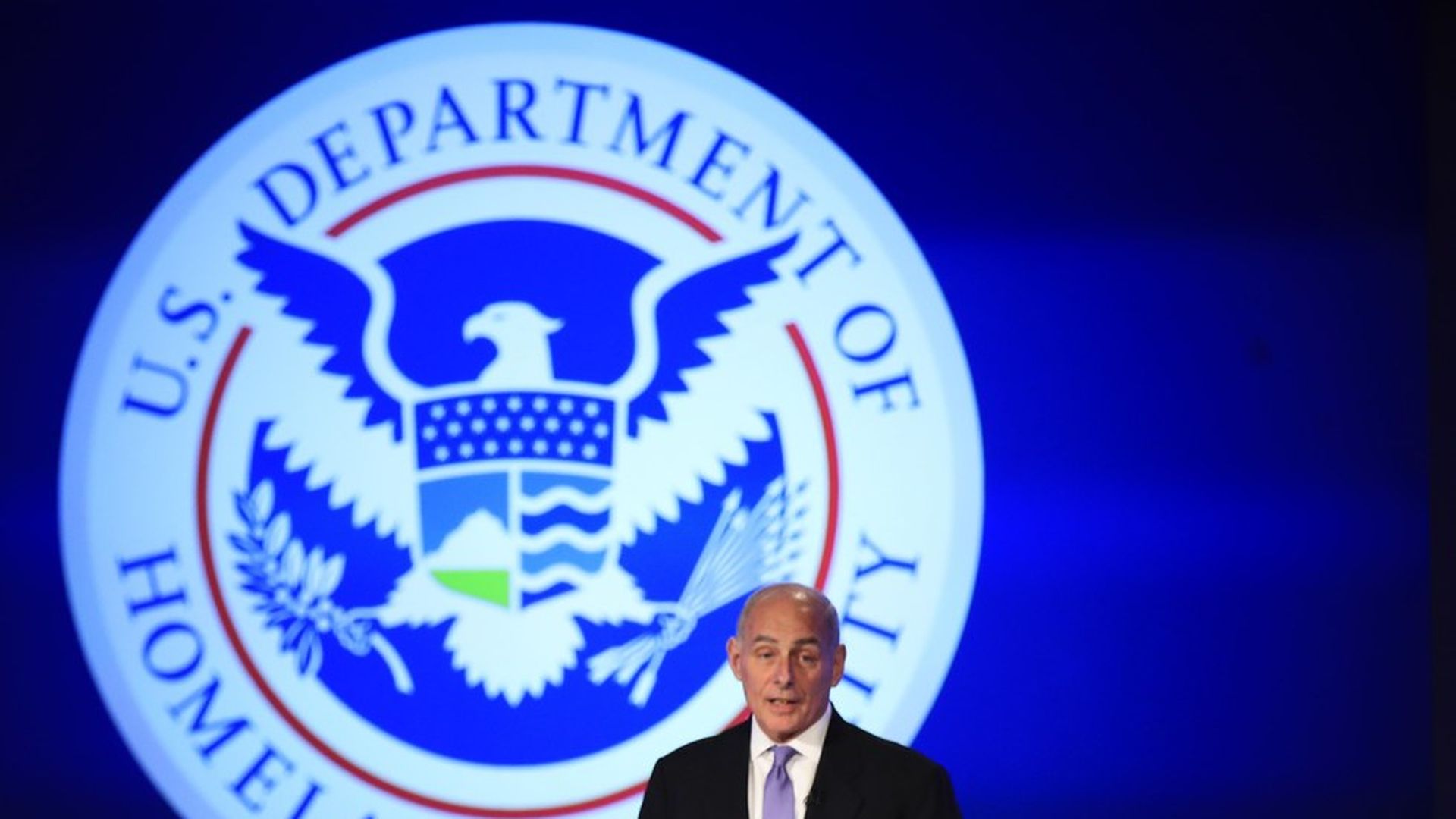 The Trump administration plans to delay and then scrap a rule allowing foreign entrepreneurs to enter the U.S. to build companies, the San Francisco Chronicle reports, citing an anonymous administration official.
Axios previously reported that Trump's initial executive order draft (which ended up not being released) would have called for restricting access for foreign founders. It's not surprising that the administration moved forward with finding a way to make good on that idea, even if it wasn't addressed in the final executive order.
Timing: Ironically, the report of plans to scrap the International Entrepreneur Rule comes as tech leaders are in Washington to meet with White House officials. Immigration was one of the topics Trump addressed with tech CEOs earlier this week, as it has been a major source of tension between Silicon Valley and the administration.
Startup Visa: In its final days, the Obama administration signed off on the International Entrepreneur Rule, which was intended to give entrepreneurs who aren't eligible for other types of visas and who meet certain requirements to stay in the U.S. for 2.5 years to get their companies off the ground.
The rule was supposed to go into effect July 17, but the Department of Homeland Security is planning to delay the effective date until March 2018, the Chronicle reports. That delay will give the administration enough time to formally pull back the rule. Some Trump administration officials, who want to reduce the number of foreign workers entering the U.S., consider the rule to be executive over-reach by the previous administration. U.S. Citizen & Immigration Services is reviewing the rule, a spokesman said.
Fans in Silicon Valley: Tech investors and CEOs are proponents of the rule to create an additional avenue for immigrants to come to the U.S. to start companies, contribute to the economy and create more jobs. DHS estimated that 2,940 entrepreneurs would be eligible under the rule annually.
"That would mean well over 2,940 people annually scaling new companies that will employ Americans who will be hard at work solving our most pressing challenges in technology, healthcare, manufacturing, and more," a large group of investors and immigration advocates wrote in a letter to Trump last month.
In a letter sent to DHS Secretary John Kelly earlier this week, Senators Jeff Flake, Orrin Hatch, John McCain and Jerry Moran said the rule will "help the United States remain globally competitive with other countries that are implementing immigration policies to attract entrepreneurs, such as Canada and France."
Requirements: In order to qualify for a startup visa, entrepreneurs must provide evidence that the startup entities:
have substantial and demonstrated potential for rapid business growth and job creation
have secured $250,000 in funding, R&D award, or acceptance from a startup incubator
will provide "significant benefit" to the U.S.
Go deeper