Trump picks nominee to lead Export-Import Bank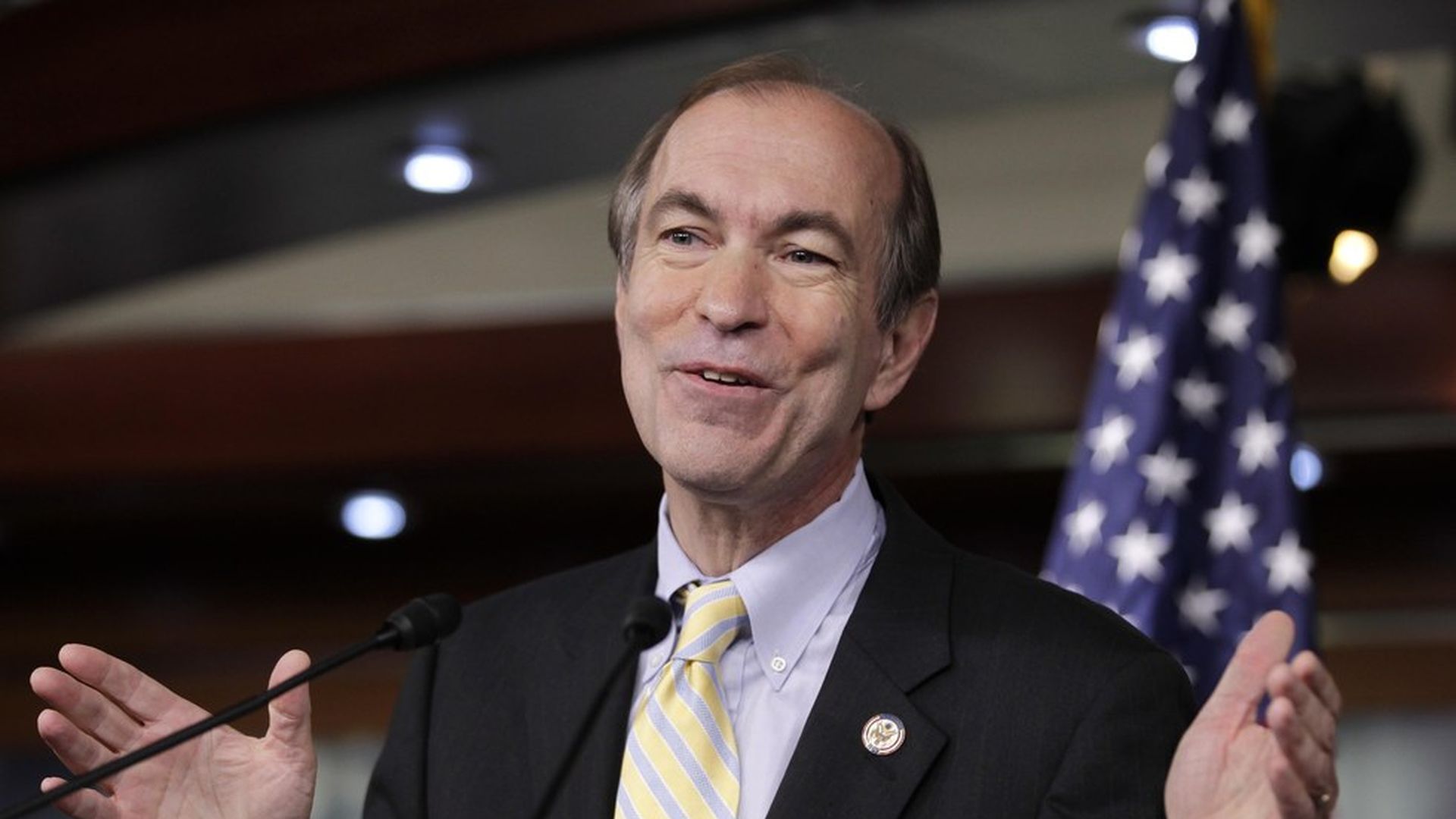 President Trump announced last night he will nominate Scott Garrett to serve as the Export-Import Bank president.
Why this matters: Garrett has openly supported closing the Ex-Im Bank, which he could now lead. He voted twice (in 2012 and 2015) to oppose the reauthorization of the Bank, which would have continued providing loans to companies that export U.S. goods.
The money quote: He called the Ex-Im Bank a "corporate welfare program" and said it is "crony capitalism."
Who is he? A former Republican lawmaker in New Jersey, serving in the House of Representatives from 2003 to Nov. 2017. He earned his law degree at Rutgers Law School.
Go deeper