Trump pardons turkey: "Drumstick is going to be very happy"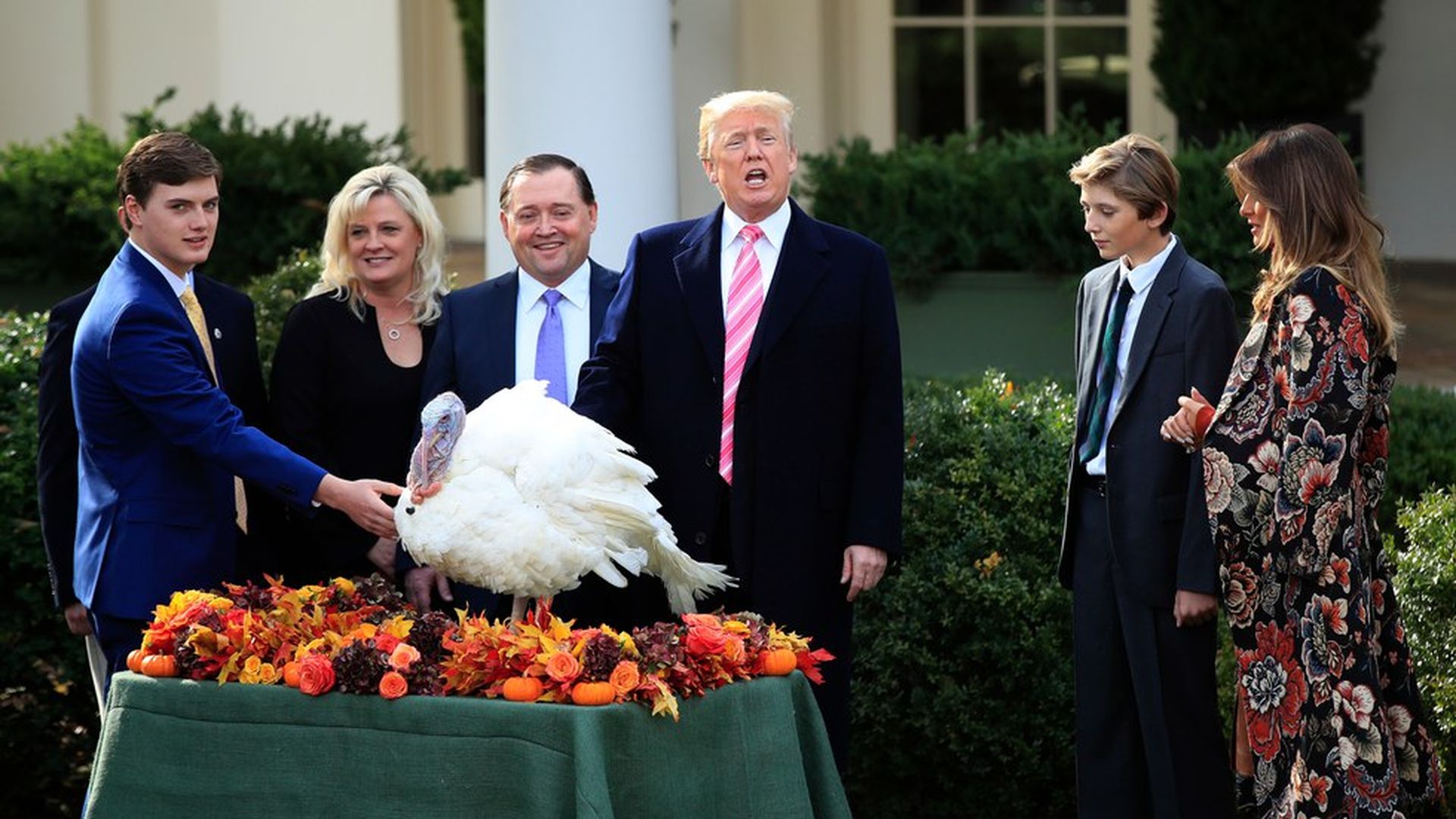 In keeping with tradition, Donald Trump granted a presidential pardon to a turkey Tuesday, smiling broadly and cracking jokes as he did so. "We have not seen any guests quite like the visitor we have today," said Trump. "Drumstick, I think, is going to be very happy."
Trump joked, "As many as of you know, I have been very active in overturning many actions of my predecessor, but I have been informed by the White House Counsel's Office that Tater and Tot's pardons (made by Obama) cannot under any circumstances be revoked. Tater and Tot, you can rest easy." The Trump family is headed to Mar-a-Lago later this afternoon, where they'll spend Thanksgiving.
Go deeper