Trump overrules cabinet, plots global trade war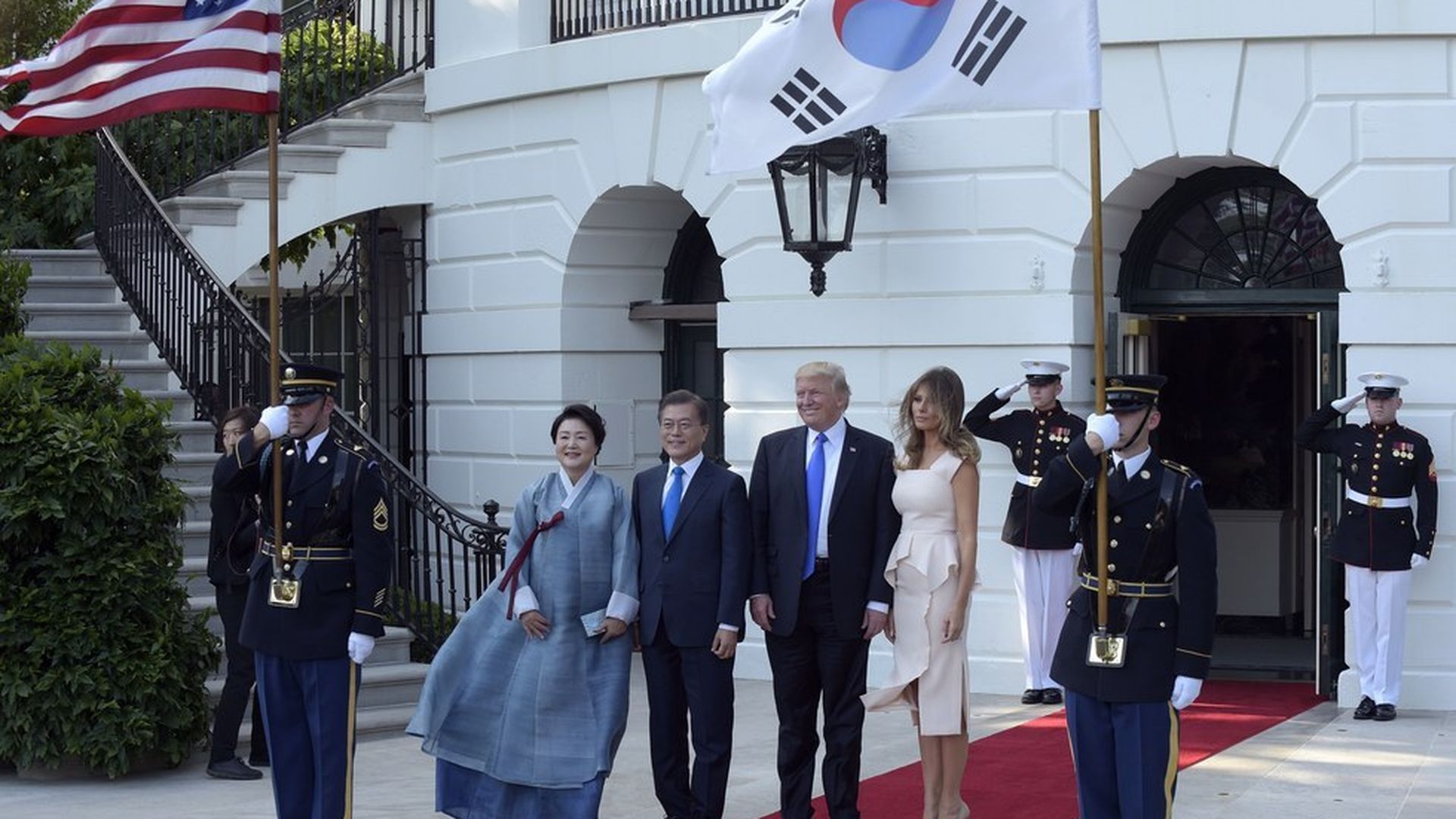 With the political world distracted by President Trump's media wars, one of the most consequential and contentious internal debates of his presidency unfolded during a tense meeting Monday in the Roosevelt Room of the White House, administration sources tell Axios.
The outcome, with a potentially profound effect on U.S. economic and foreign policy, will be decided in coming days.
With more than 20 top officials present, including Trump and Vice President Pence, the president and a small band of America First advisers made it clear they're hell-bent on imposing tariffs — potentially in the 20% range — on steel, and likely other imports.
The penalties could eventually extend to other imports. Among those that may be considered: aluminum, semiconductors, paper, and appliances like washing machines.
One official estimated the sentiment in the room as 22 against and 3 in favor — but since one of the three is named Donald Trump, it was case closed.
No decision has been made, but the President is leaning towards imposing tariffs, despite opposition from nearly all his Cabinet.
In a plan pushed by Commerce Secretary Wilbur Ross, and backed by chief strategist Steve Bannon (not present at the meeting), trade policy director Peter Navarro and senior policy adviser Stephen Miller, the United States would impose tariffs on China and other big exporters of steel. Neither Mike Pence nor Jared Kushner weighed in either way.
Everyone else in the room, more than 75% of those present, were adamantly opposed, arguing it was bad economics and bad global politics. At one point, Trump was told his almost entire cabinet thought this was a bad idea. But everyone left the room believing the country is headed toward a major trade confrontation.
The reason, we're told: Trump's base — which drives more and more decisions, as his popularity sinks — likes the idea, and will love the fight.
The problem, according to top officials who argued strenuously that the move is ill-advised: The trade war wouldn't just affect China. The collateral damage would include a slew of allies, including Canada, Mexico, Japan, Germany and the United Kingdom.
Watch for: Trump was warned — and White House officials anticipate — that an affected industry like automakers is likely to seek a court injunction within hours of any tariffs on steel.
Go deeper