Trump on Xi: "We have developed a friendship"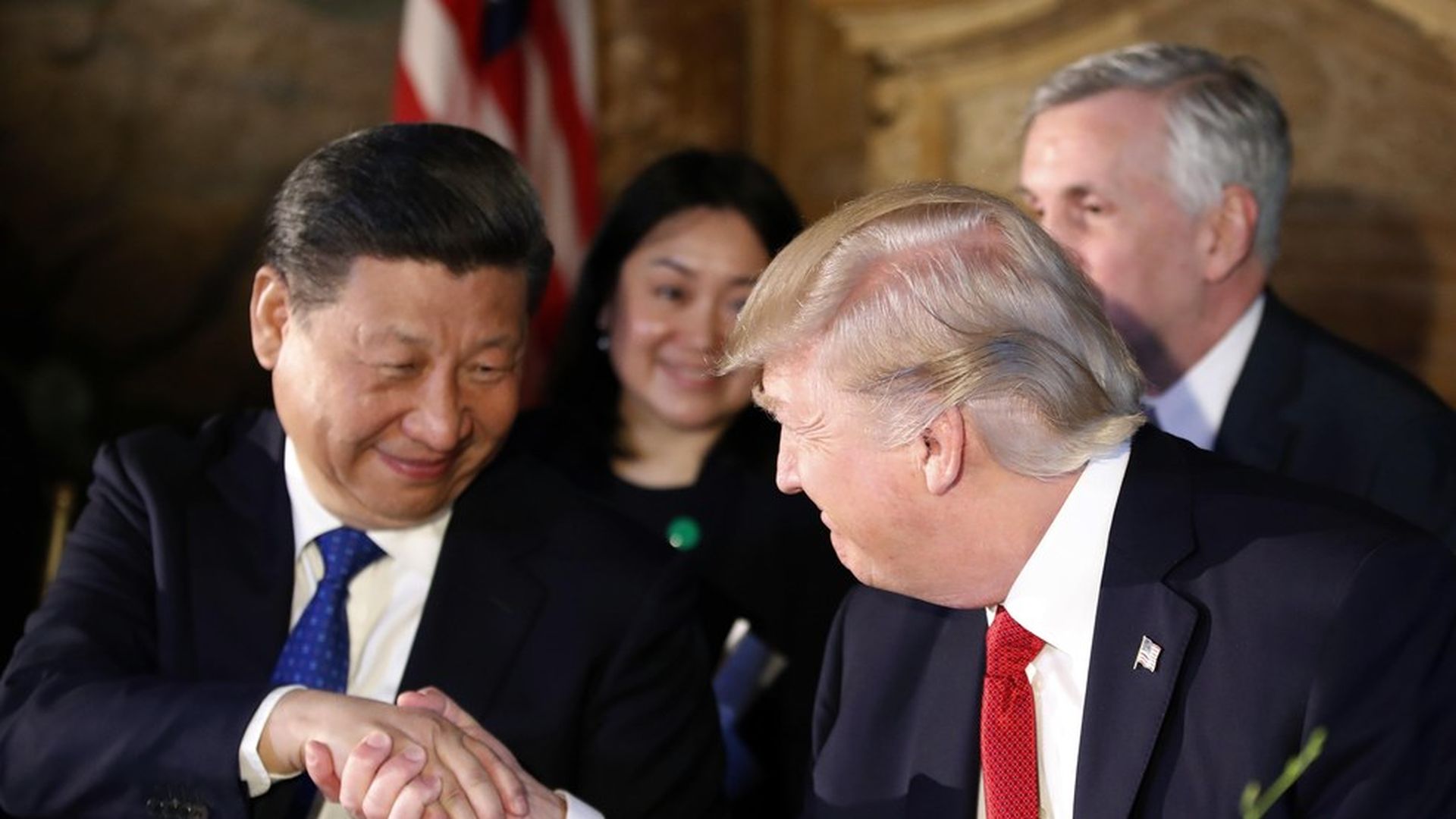 President Trump and Chinese president Xi Jinping dined at Mar-a-Lago tonight with their wives and about 20 other people, including Ivanka Trump, Steve Bannon, Jared Kushner, Wilbur Ross, and Reince Priebus, per a pool report. Trump sidestepped questions about Syria and North Korea, but said of the conversations with Jinping so far:
We had a long discussion already. So far, I have gotten nothing. Absolutely nothing. But we have developed a friendship. I can see that.
One key takeaway: Kushner sat by the Chinese couple, but Bannon was at the end of the table, just days after being sidelined from the National Security Council and amid reports of a rift with the president's son-in-law.
Go deeper