Trump: "People are very, very angry" with FBI and Justice Department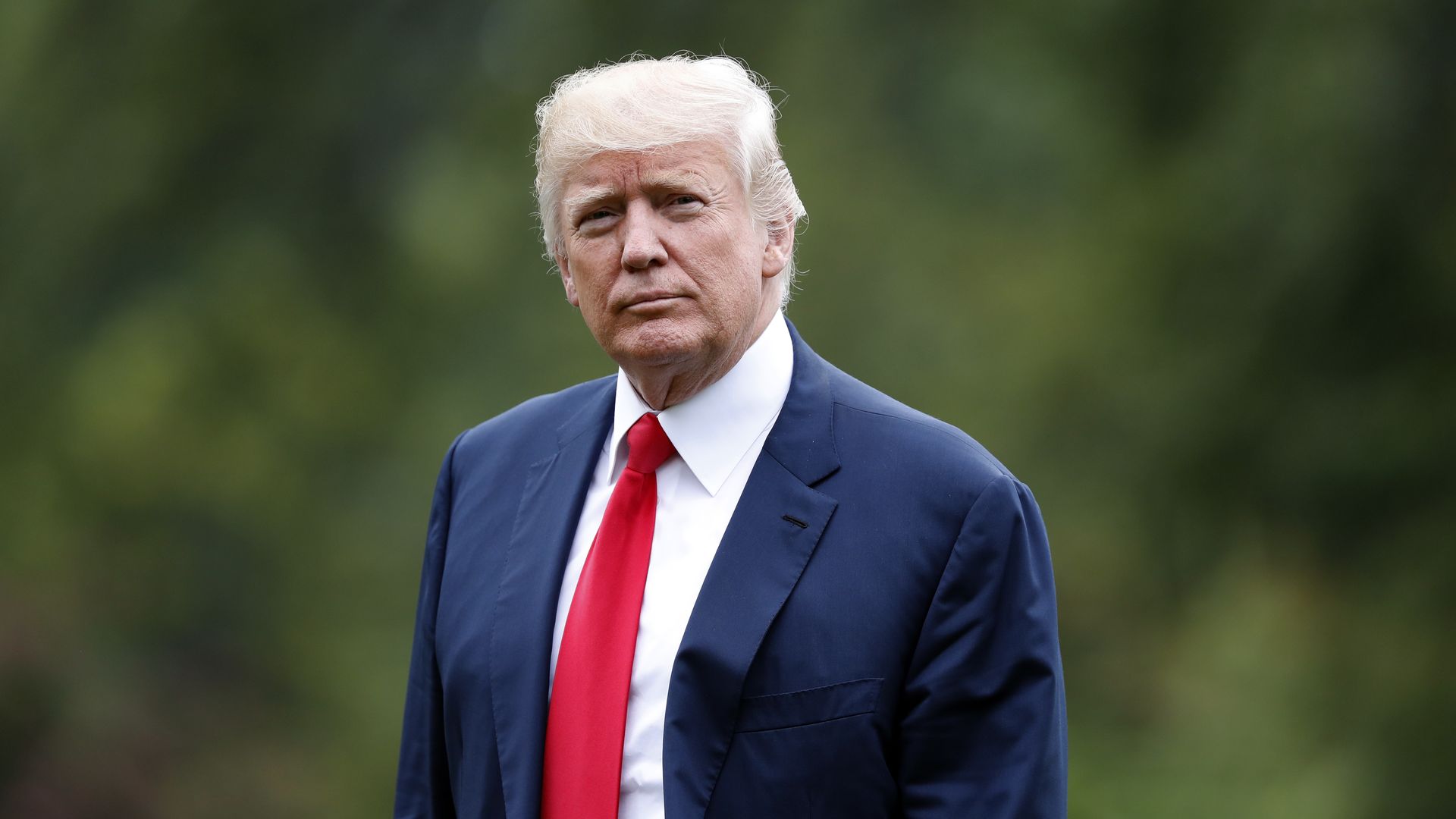 "When you look at what's gone on with the FBI and this Justice Department — people are very, very angry... the level of anger with this FBI is certainly very sad." — President Trump on his way to Quantico to participate in the FBI graduation
He also lamented how "it's a shame" what's happened with the Bureau, but added "we're going to rebuild the FBI, it'll be bigger and better than ever."
More from Trump:
He insisted that there has been "absolutely no collusion" with Russia, "that has been proven." Instead, he said the entire investigation is a "Democrat hoax" to provide cover for losing the election.
"That was a rigged system folks."His recent call with Vladimir Putin: "He said very nice things in terms of what I've done with the economy and this Congress ... we would love to have Russia's help on North Korea."
Did you know Mike Flynn lied to the FBI? "You know the answer," he said, adding that he doesn't want to talk about pardoning Flynn yet. "We'll see what happens."
Roy Moore should concede defeat to Doug Jones, he said.
Child tax credit, which Marco Rubio said is required to get him to vote yes on the tax bill: "The Democrats have done nothing in terms of children, in terms of child tax credit ... We're putting in a tremendous child tax credit."
Go deeper