Trump on life at the White House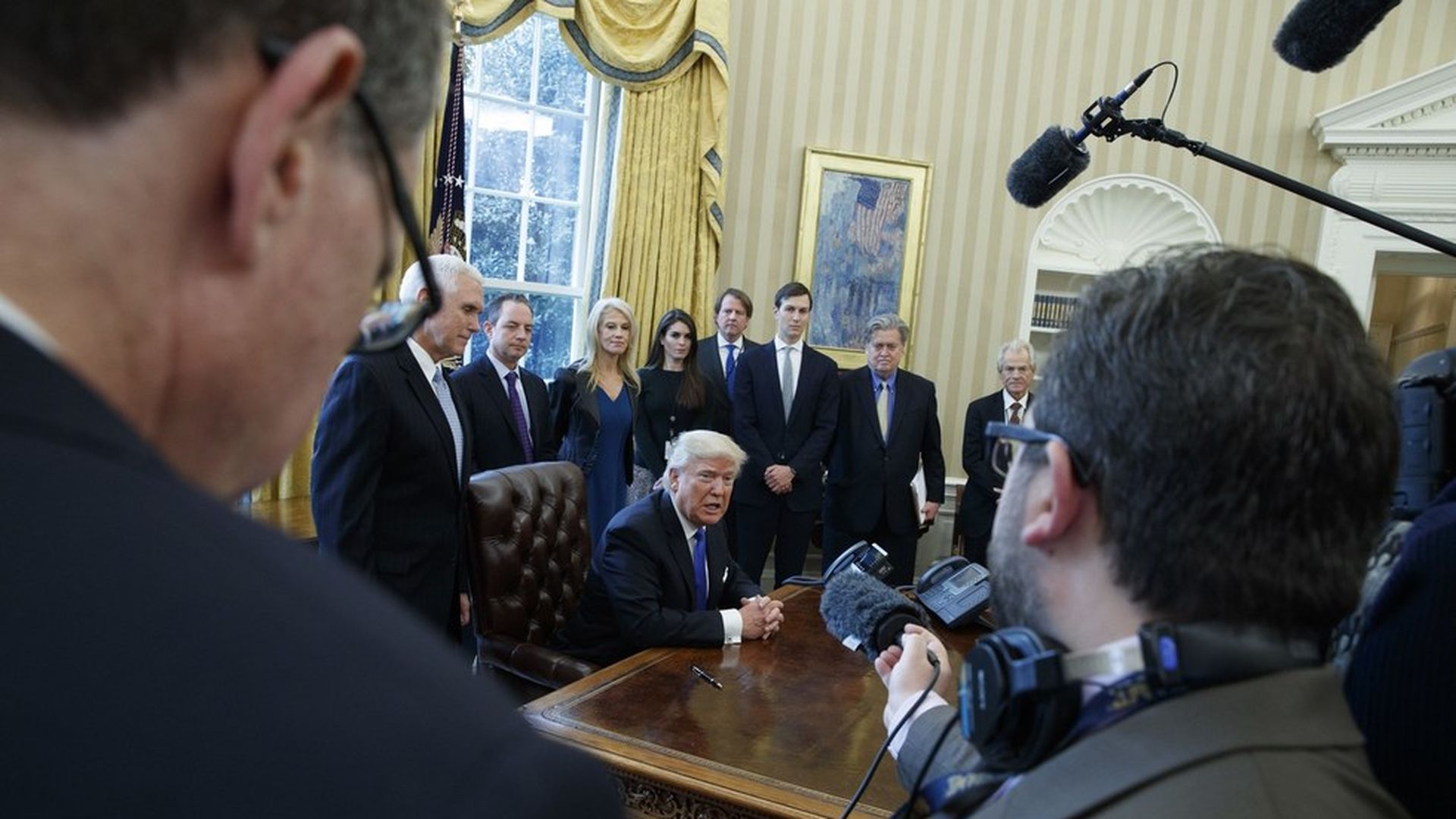 Maggie Haberman of the NYT has a look inside the first few days in a Trumped-up White House:
A portrait of Andrew Jackson now hangs in the Oval Office.
Trump's first vacation? Mar-a-Lago, maybe as soon as next weekend.
Choice POTUS quote #1: "These are the most beautiful phones I've ever used in my life."
Choice POTUS quote #2: "There's something very special when you know that Abraham Lincoln slept there. The Lincoln Bedroom, you know, was his office, and the suite where I'm staying is actually where he slept."
Go deeper