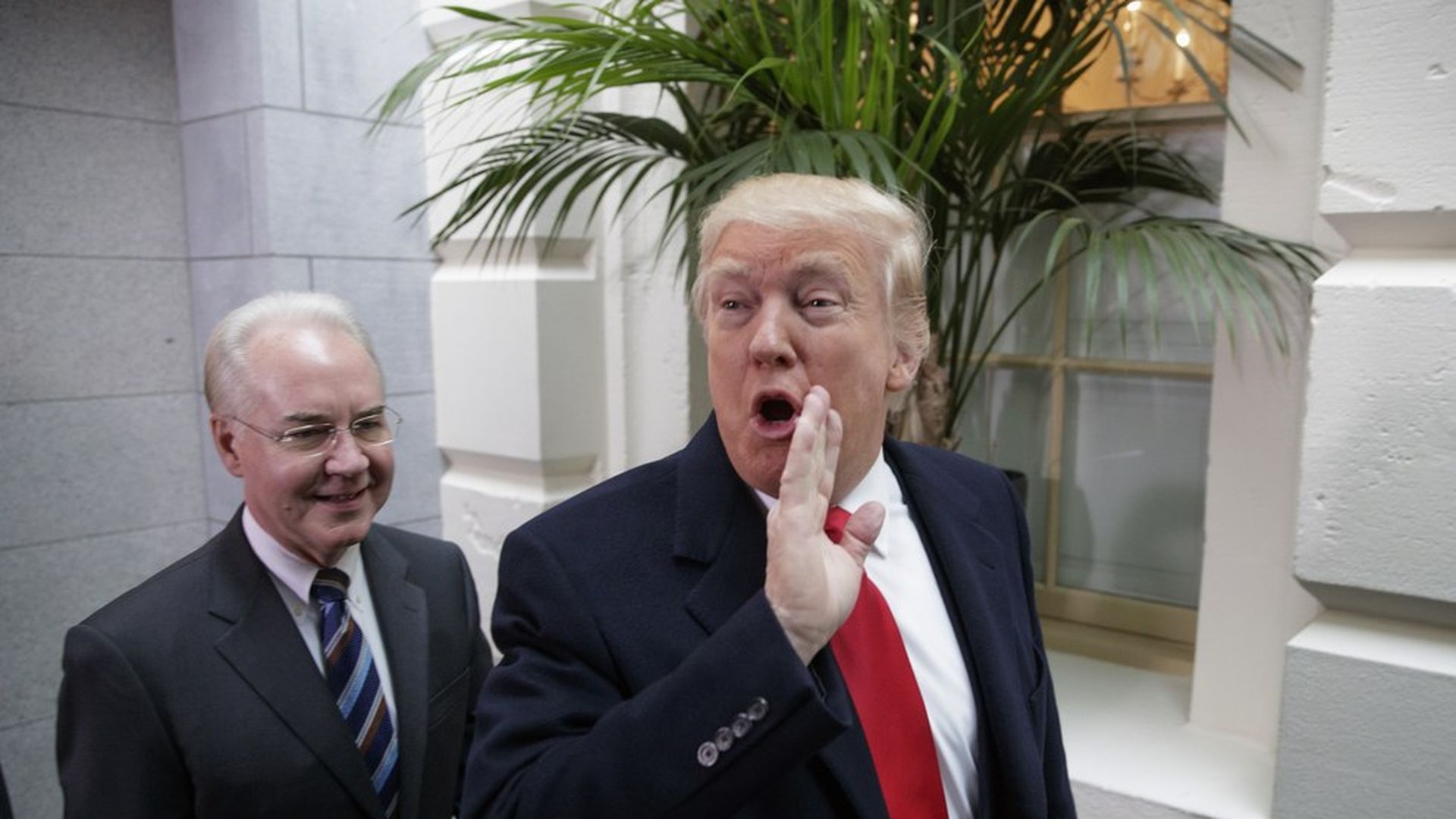 In the West Wing, the single biggest mistake President Trump has made is not elevating someone who can and will say "no" to him, and make it stick.
One discouraged confidant, worried that the Russia investigation will be a long-term problem, emailed Axios: "DJT has been sort of brilliant at times about navigating things. But... he was never held accountable by anyone."
The N.Y. Times' Tom Friedman wrote a memo to Trump's War Cabinet this morning, urging the "five adults with the most integrity in the Trump administration" to act as Trump's parents.
The Daddy for today is burly economic adviser Gary Cohn, according to the juiciest (and last) paragraph of an account by the N.Y. Times' Thrush and Haberman: "In a recent meeting in the Oval Office, Mr. Cohn was speaking when Mr. Trump interrupted him. 'Let me finish,' Mr. Cohn interjected ... Trump, unaccustomed to ceding the floor, let him make his point."
No one else does that. Frank Bruni writes in his N.Y. Times column today, "Tweeting Toward Oblivion," that Trump's demons are winning: "He can tweet, or he can govern. ... Trump is no victim. He's the luckiest man alive — or has been, until now." This is the week that it either runs out — or the series gets extended.
Go deeper