Trump moves to make it easier to test and deploy drones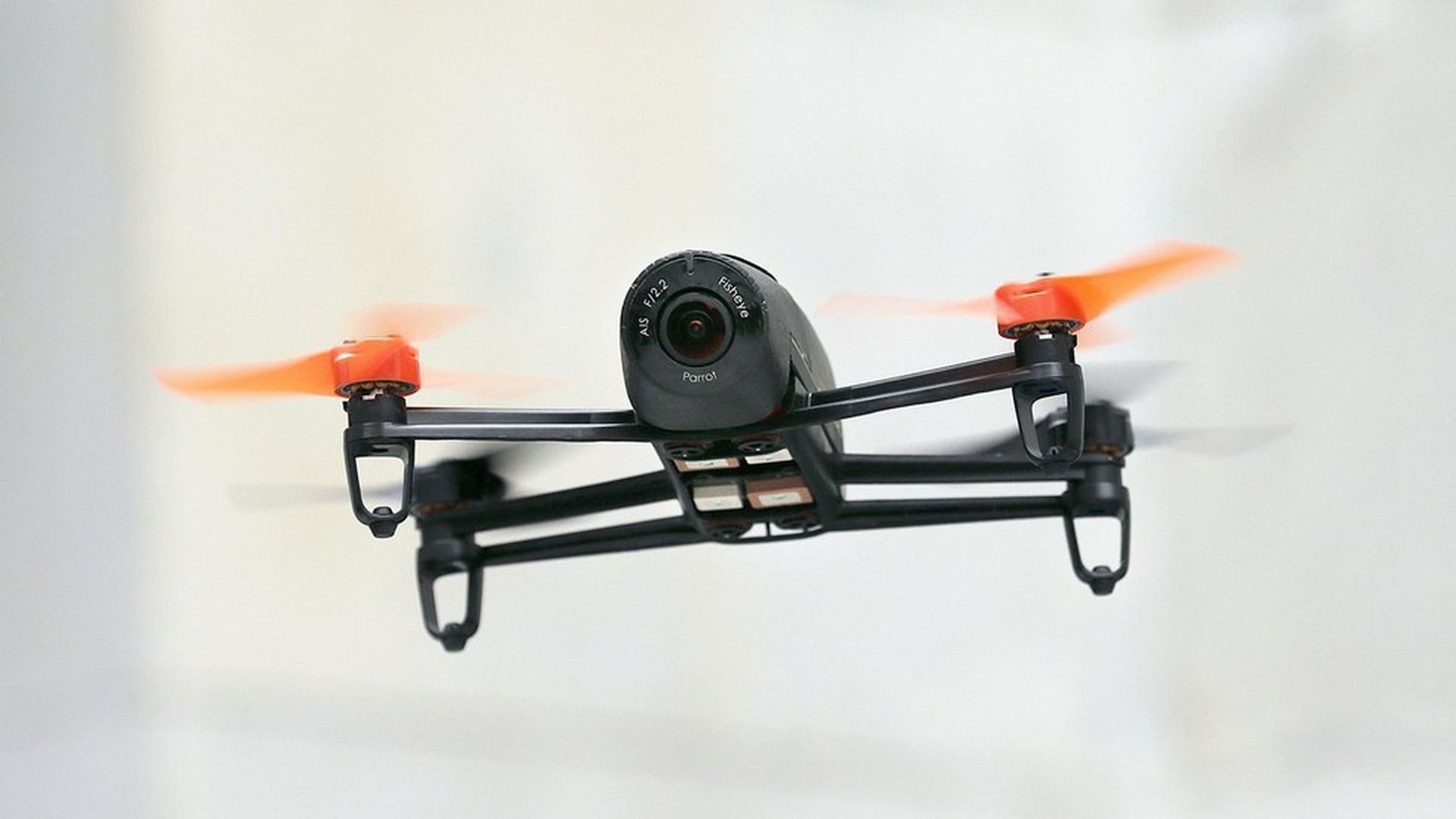 President Trump on Wednesday directed the Transportation Department to launch a pilot program to make it easier to test and deploy drones in select cities across the country. The pilot program is intended to test different models for drones to be used — for delivering cargo or emergency supplies, for example — that can then be evaluated for more permanent deployments.
Why it matters: A growing number of companies such as Amazon, Alphabet, UPS and Intel, are interested in tapping drones for a wide range of uses, but current FAA rules prohibit commercial drones from flying outside of the operator's line of site, above people, or at night. Those restrictions severely limit the practical uses for drones, and companies have been pushing for more clarity and flexibility to operate them.
Scoring points: The announcement is also a way for Trump to win some points with major tech companies backing drones. When he hosted tech executives at the White House in June, Trump pledged to reduce barriers standing in the way of deploying emerging technologies. Today's action helps him deliver on that promise. The details of how the program will work, however, still have to be hammered out at the DoT and, more specifically, the FAA.
Local projects: The White House said state and local governments can work with companies to propose use cases for drones, working with the DoT to come up with parameters for safely deploying them in the airspace above cities. Doing so will help DoT and FAA develop a broader regulatory framework to allow for more complex low-altitude operations, and accelerate the approval process that currently requires special authorizations. This could help get drones used in agriculture, photography, delivery and infrastructure inspections get off the ground, the administration says.
"There's a lot of excitement among the private sector to reach out and find the communities where their great ideas can come to light, " a White House official said on a call with reporters.
Go deeper:
Go deeper