Trump meets storm victims in Puerto Rico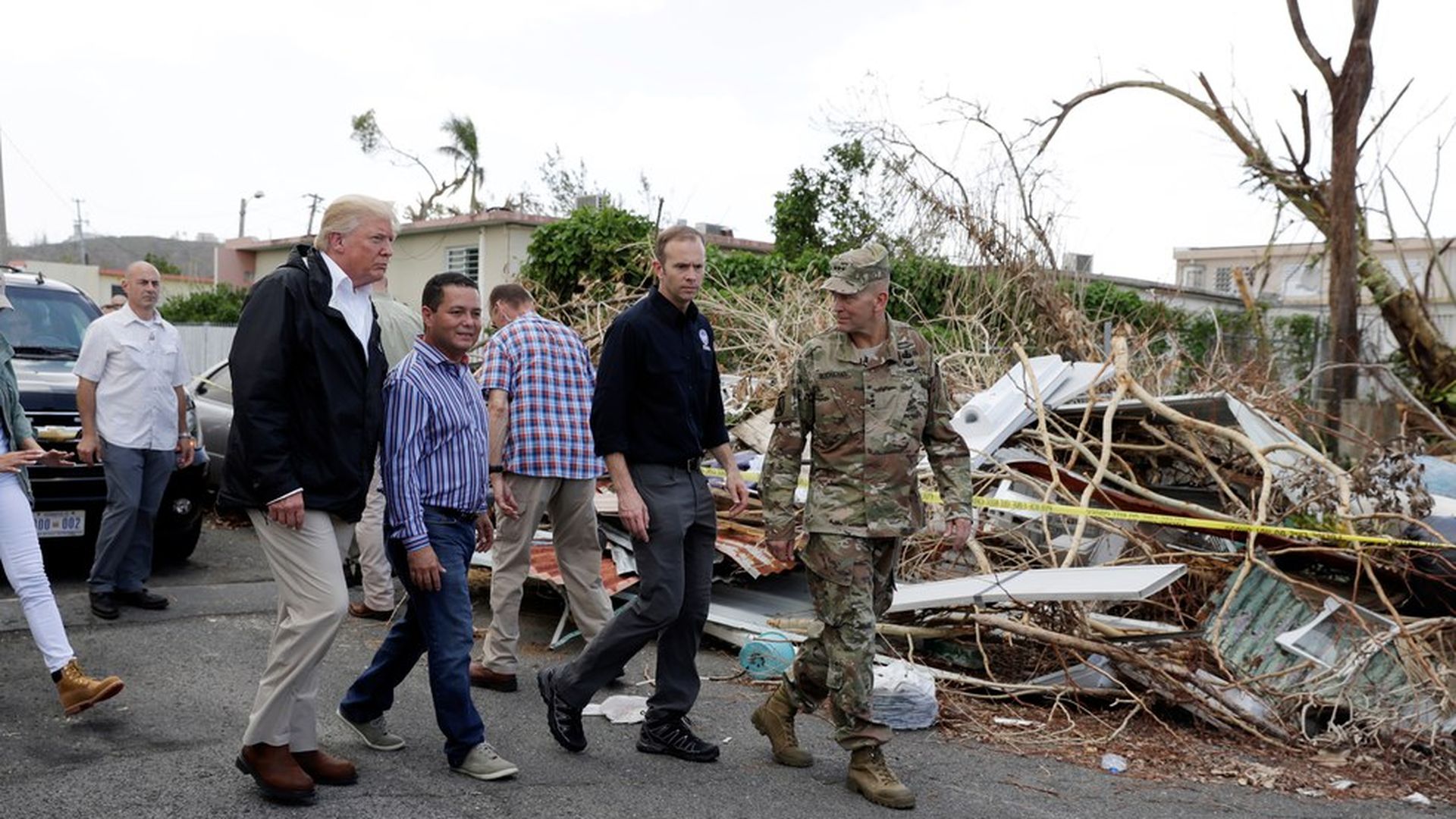 President Trump and First Lady Melania met with victims of Hurricane Maria in Puerto Rico Tuesday, shaking their hands, posing for photos, listening to their stories, and offering reassurances.
"Your governor and your mayor have done really a fantastic job," Trump said in San Juan. "We're going to help you out. Have a good time."
Go deeper