Trump may be ducking law with closed-door meetings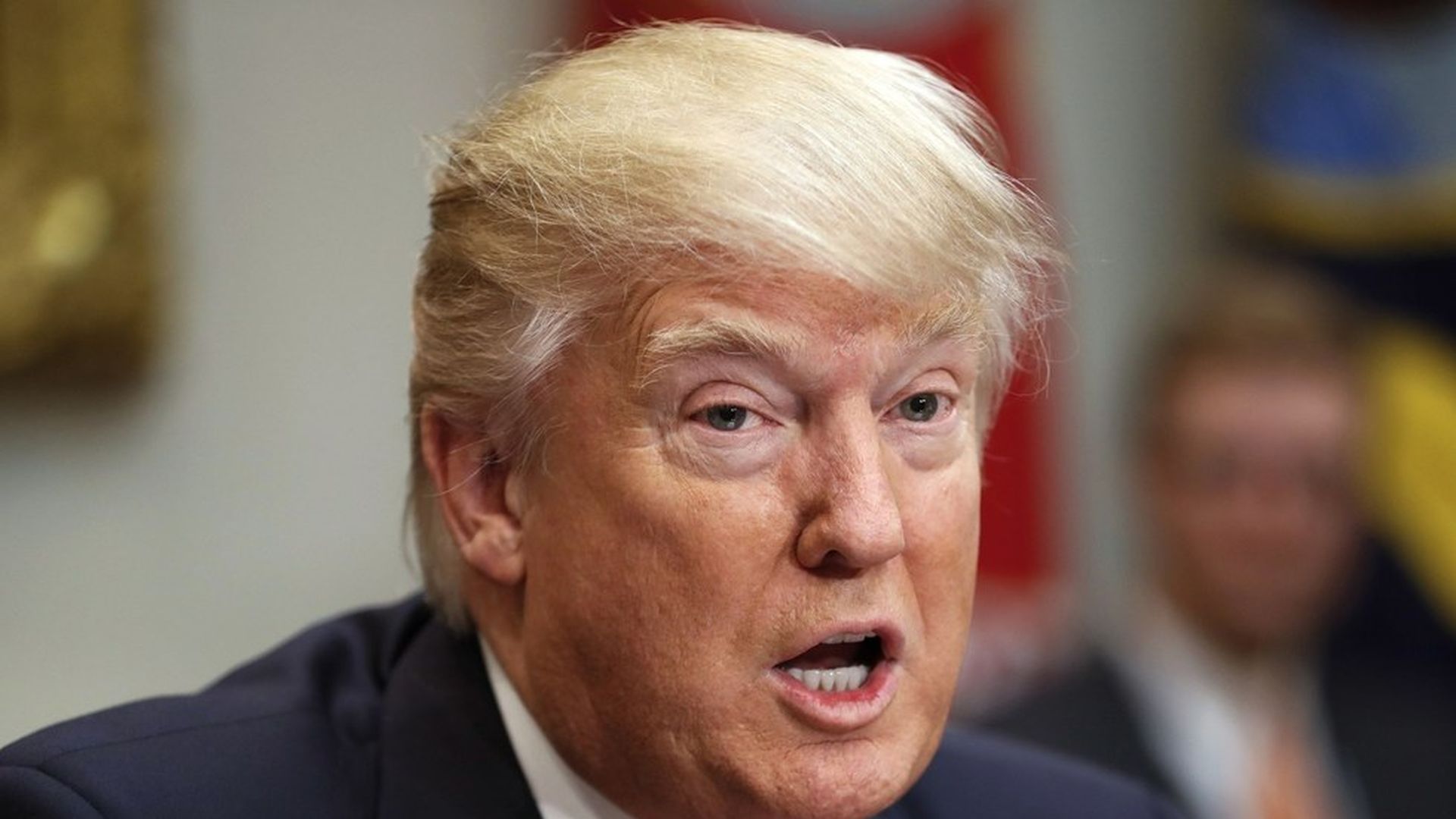 Government ethics advocates are raising concerns that Trump is blatantly dodging the Federal Advisory Committee Act, a 45-year-old law that requires advisory committee meetings — where influential business leaders are expected to give advice or recommendations to a President or agency — to be open the public.
Why it matters: This is the rule that initially caused Obama's similar CEO council to hold its meetings publicly. It's also the one that got Dick Cheney and his Energy Task Force in trouble. The point of the FACA law is to prevent special interests from having outsized sway in private meetings.
"I think the White House is skirting the law," Norm Eisen, former Obama ethics chair and Chairman of Citizens for Responsibility and Ethics in Washington, told Axios. "If they're having meetings that are subject to FACA, or even close, they should follow the rules."
Beyond today's meeting: The group filed a complaint with the White House this week taking issue with Trump's use of an advisory committee to get advice on potential Supreme Court justice nominations. "The public is entitled to know how the committee conducted its business and the recommendations it provided the president," the complaint says.
Possible pattern: Watchdogs worry Trump is purposefully naming and structuring his groups in ways that allow him to avoid the rules. For example, the administration last week announced a "manufacturing jobs initiative" including more than two dozen CEOs and labor leaders. The announcement included a disclaimer: No consensus advice or recommendations resulting from group deliberations or interaction is expected or will be solicited. That language suggests officials are well-aware of the legal requirements around these kinds of meetings, Eisen said.
What they're saying: A White House official told Politico that the groups have been structured and named "to ensure everything we have done...is fully compliant with all laws, including FACA."
Go deeper